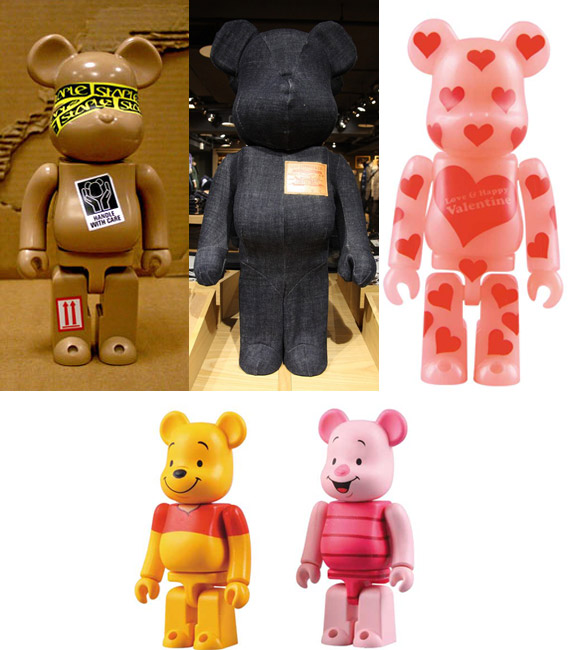 I love Be@rbricks but I seriously can't keep up with all the releases and collaborations, from time to time I'll get one or I'll get some as gifts. I still collect them but as much as I would love to get every single one, there's no way. Here's a roundup of a few new ones that I like.
– Medicom Toy x STPL "Box" Be@rbrick, inspired by their shipping box. Comes in two sizes: 400% and 100%, each one comes in its own specially designed box with its very own mini Staple packing tape. The figure itself is done in kraft "cardboard" brown with safety stickers all over it. Available at REED SPACE now and other select Medicom accounts. Love it, can I get one please?
– Medicom Toy Valentine's Day 2010 Be@rbrick, the special thing about this is that it glows in the dark in pink color rather than conventional green color. Packaged in a heart shaped packaging. It will be available from January 30th on Project 1/6 online store (Japanese orders only).
– Medicom Toy x Disney "Winnie The Pooh & Piglet" Be@rbricks, the pair comes is produced in original 100% sizes.
– Medicom Toy x Levi's "Denim" Be@rbrick, created for the new Levi's Concept Store in Taiwan. Comes in the 1000% size and uses Levi's denim all over with a small Levi's patch on the front. Only 5 of these were produced and they are currently retailing for NTD 5,000 (~$156.52 USD), however not everyone can purchase one.
More pics after the jump…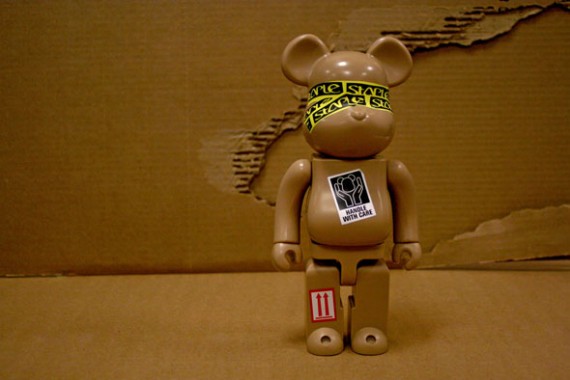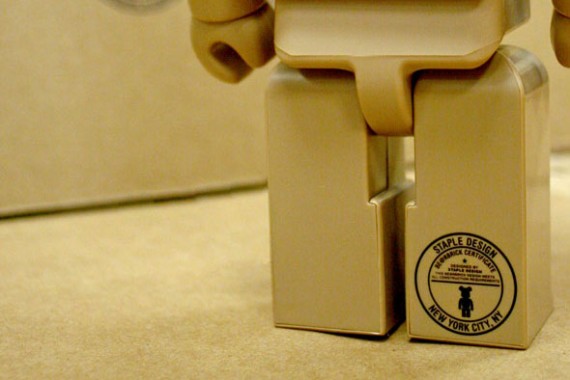 —-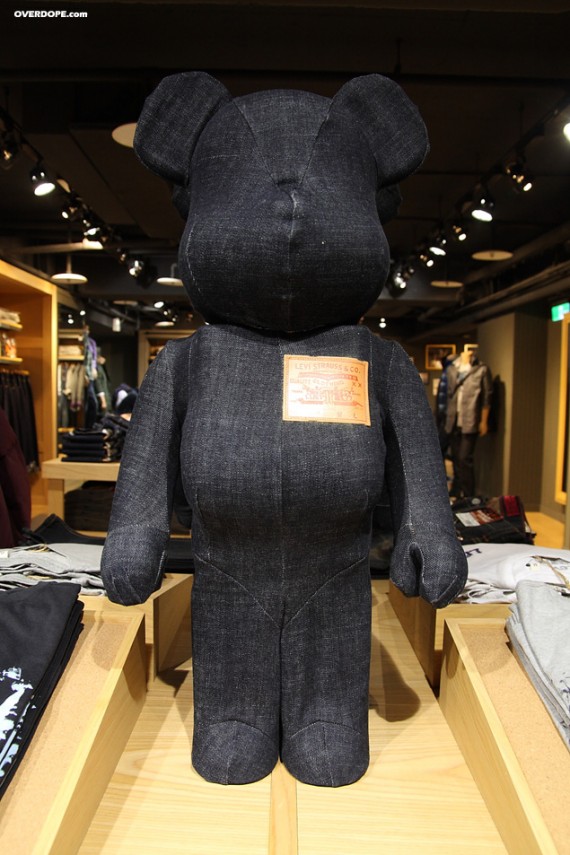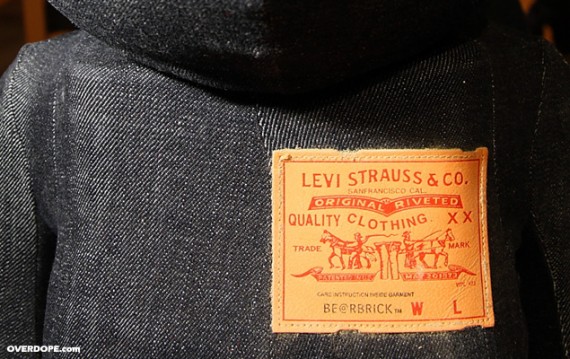 —-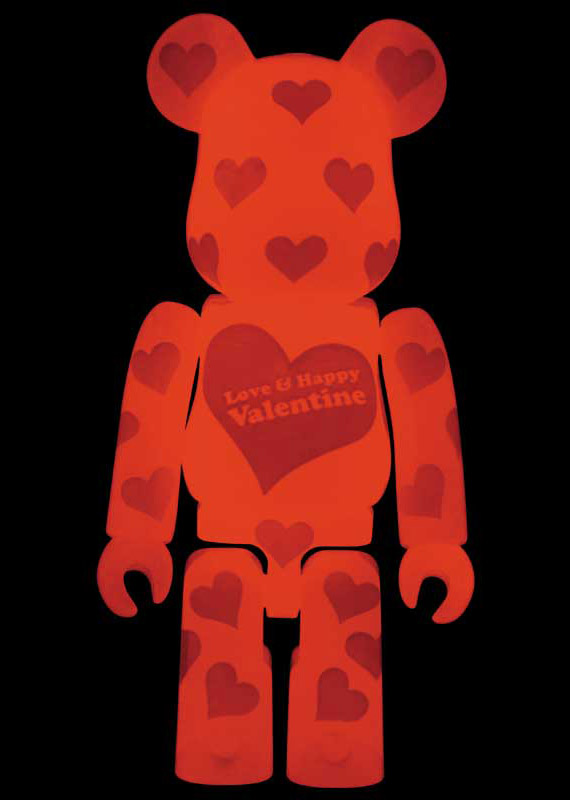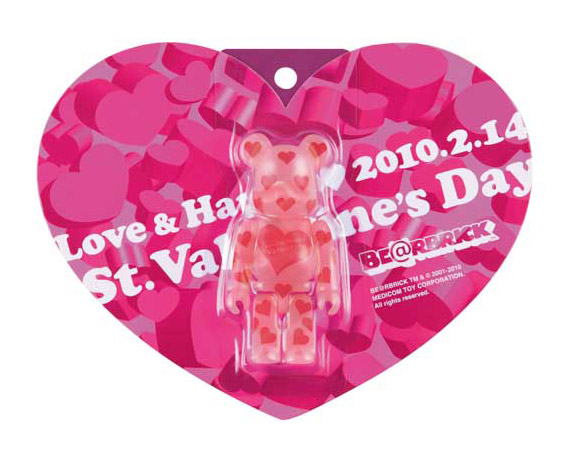 —-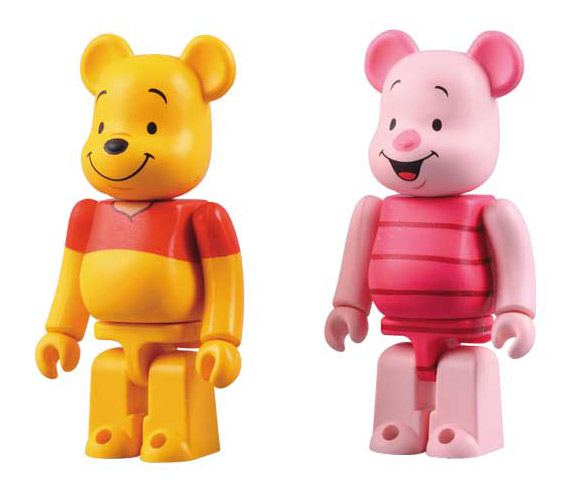 $129.8 BUY IT NOW 0hr 2mins

$599.99 BUY IT NOW 0hr 3mins

$16.5 BUY IT NOW 0hr 4mins

$742.83 BUY IT NOW 0hr 14mins

$760.17 BUY IT NOW 0hr 16mins

$139.99 BUY IT NOW 0hr 18mins

$64.0 BUY IT NOW 0hr 21mins

$239.88 BUY IT NOW 0hr 34mins
disclaimer
Categories: toys/design
Tags: