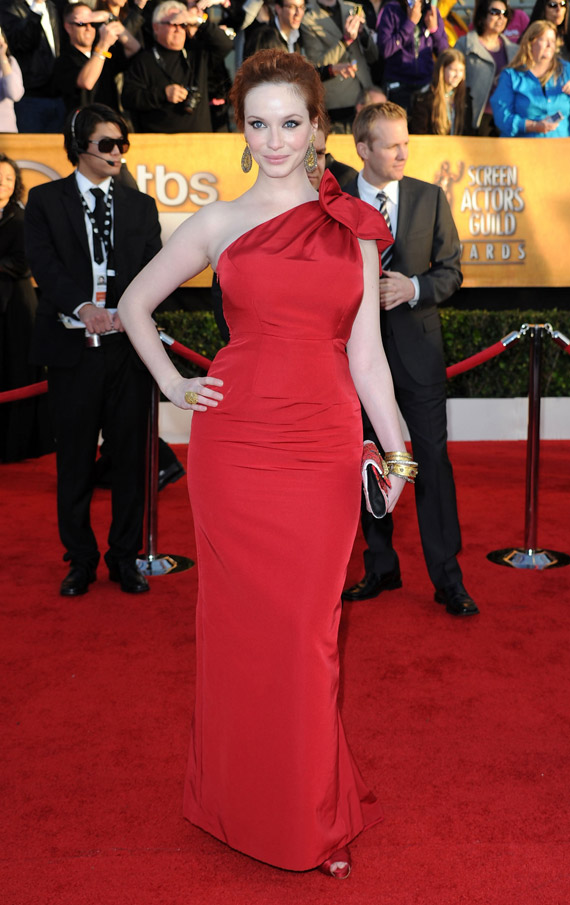 Photo courtesy of Degree
This past Saturday, the SAG Awards 2010 winners were announced and actress Christina Hendricks from Mad Men teamed up with Degree Women Ultra Clear's new Red Satin to sport a daring red dress on the red carpet while supporting Clothes Off Our Back. Hendricks' Carolina Herrera dress is being auctioned off on Clothes Off Our Back now and the proceeds from the auction are going to support women's causes. To bid on Hendricks' red-carpet Carolina Herrera gown, visit ClothesOffOurBack.org.
"I'm not one to shy away from making a fashion statement on the red carpet.  This year, fans can help me dare to make a statement in red with Degree Women Ultra Clear, while also supporting a charitable cause, Clothes Off Our Back," says Hendricks.
Categories: beauty celebrities fashion
Tags: