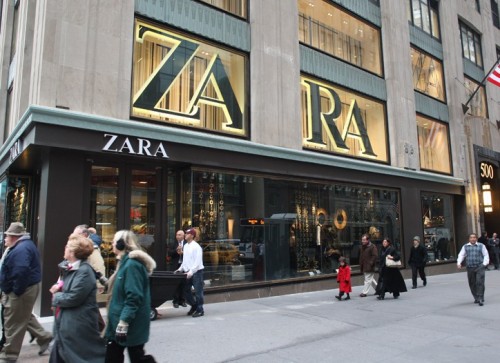 Good news and bad news. The good news is that Zara is launching an online store in fall 2010 but the bad news is it will start in markets like Spain, France, Italy, Germany, the U.K. and Portugal, then followed by a progressive rollout in other countries. No US again, we'll just have to sit tight and wait…again! Well at least that's a start with online retailing, hopefully it will be introduced in the US soon.
According to WWD, the decision to make Zara available online has been praised as a logical step for the Spanish company, given the rising competition from pure-play European clothing e-tailers like Asos as well as the growing online operations of rivals such as H&M and New Look.
"The strategic move online is a welcome development for its core Zara fascia that will help boost group sales, making Inditex less reliant on new space to drive sales growth," according to retail intelligence firm Verdict Research.
Tags: