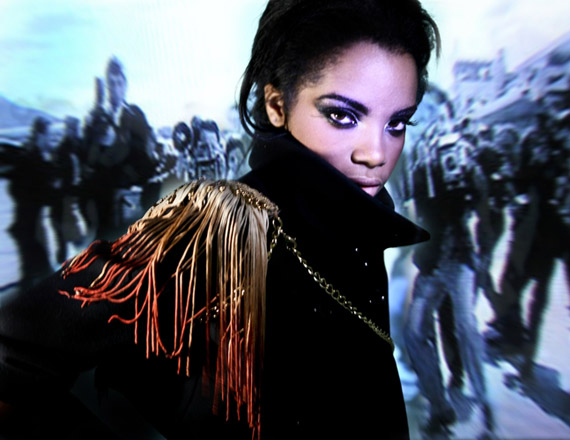 I'm a big fan of body jewelry, so when I got an email about Babette Epaulette's shoulder jewelry it caught my attention immediately. "Babette Epaulette is a neo-concept accessories line worn on the rise of the shoulder and harnessed around the upper torso. Made with adornments of fringe, feather, leather, chain and spikes the epaulettes can be worn over bare skin , jacket or cardigan. The designer, Seville Michelle Anastos was inspired to create the concept while styling a well-known pop star."
Babette Epaulette features collections titled "Tattoos and Stilettos," Cigarettes and Eyeliner"and "Harlots and Scarlets." The line is reminiscent of the wild streets of Paris at nightfall as these pieces evoke a brazen moulin rouge spirit. One can not resist in yielding to the darker pleasures while standing immaculate in divine shoulder armor.
Tattoos and Stilettos Collection: A bad girl's best friend, Tattoos and Stilettos wouldn't be caught dead without feathers, chains and studs. Used like a fashion fighter's weapon- this shoulder piece will save you from general admission and boring lines and will even rattle a superior fashionistas chain or two.
Harlots and Scarlets Collection: The dirty streets of Paris have seen better days but the divinity that is this collection can help polish up those dirty dark streets. Napalm colored fringe can end the war and you the warrior can lead them to victory.
Cigarettes and Eyeliner Collection: In the battlefield of love lies feathers, chains and studs in a mass array of madness and laughter. Wear this armor with passion and step bravely into the confines of love requited. Go deeper sinner, should you dare.
Loving the collection, definitely need will spice up a simple outfit! The shoulder jewelry retails for $149.94 and is available on their online store. More pics after the jump…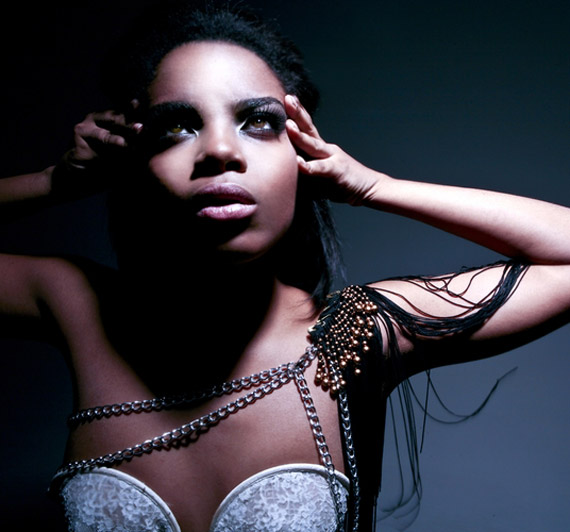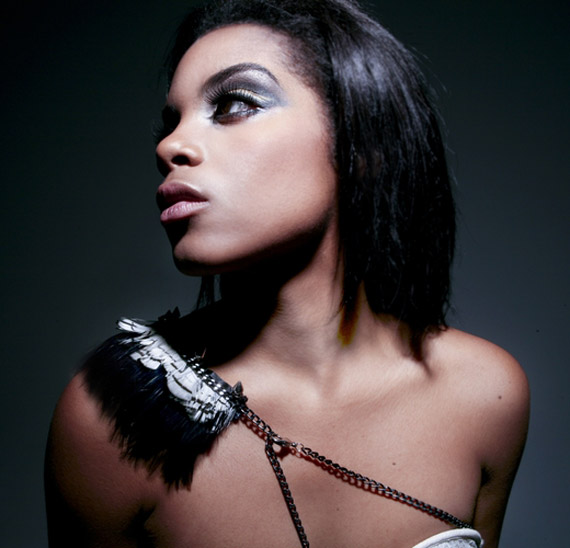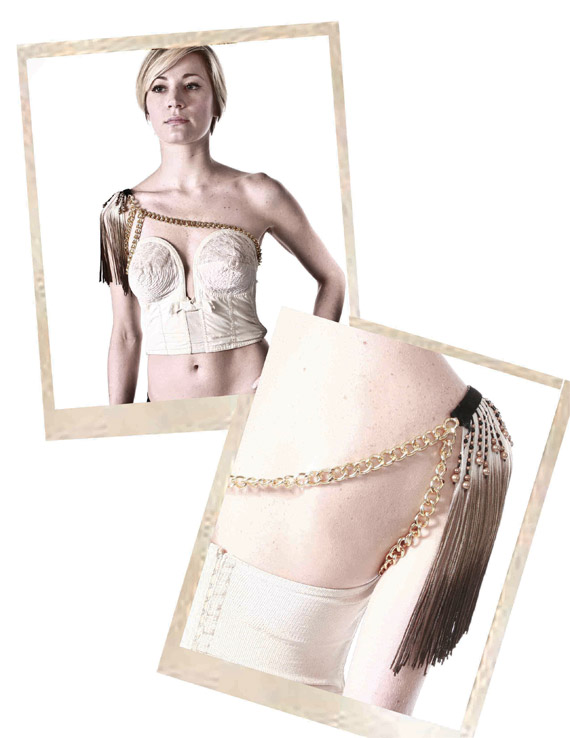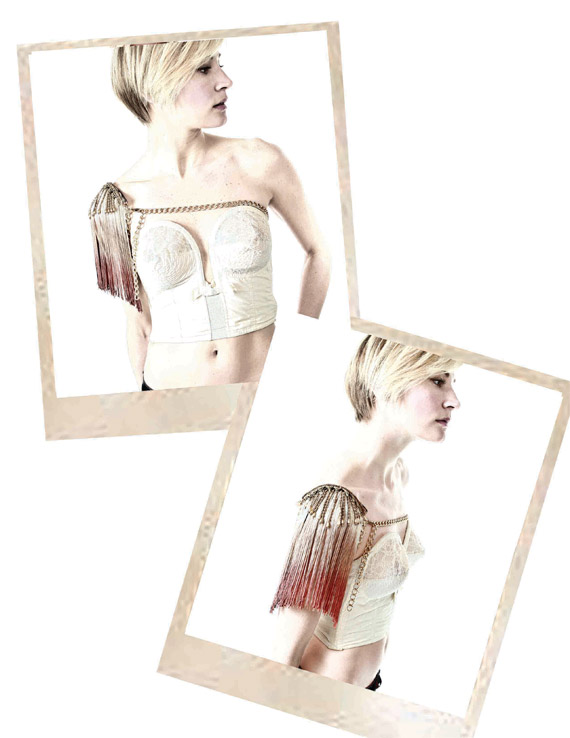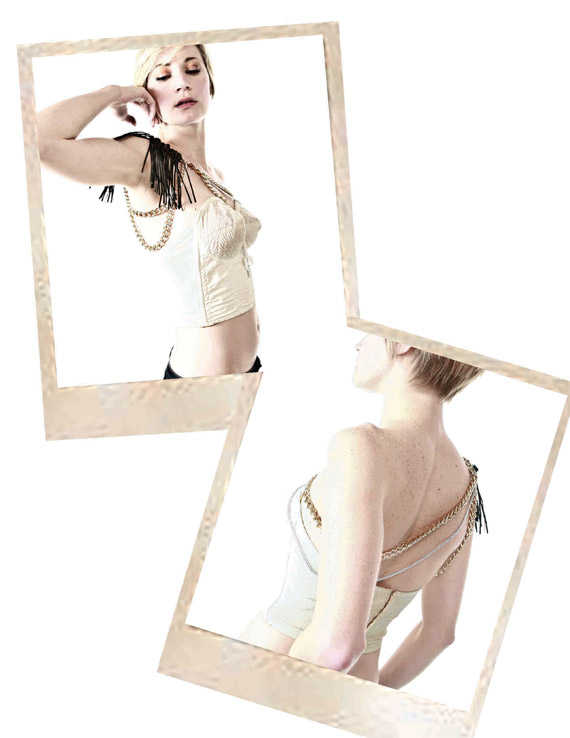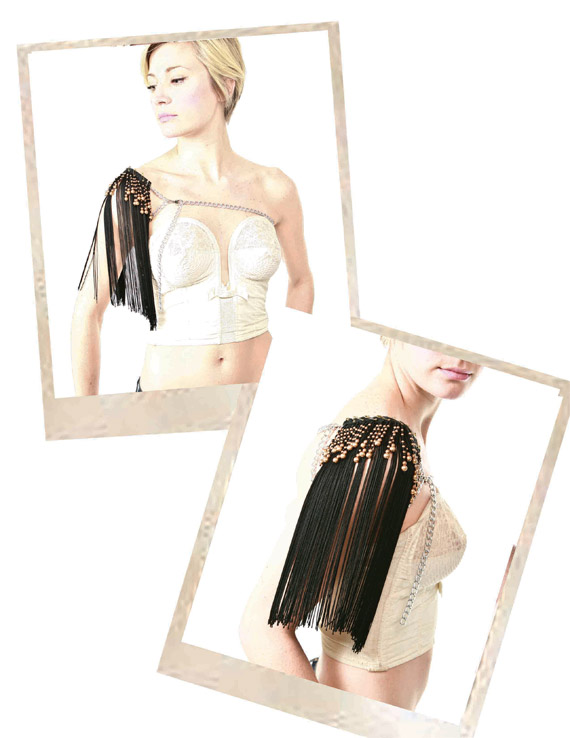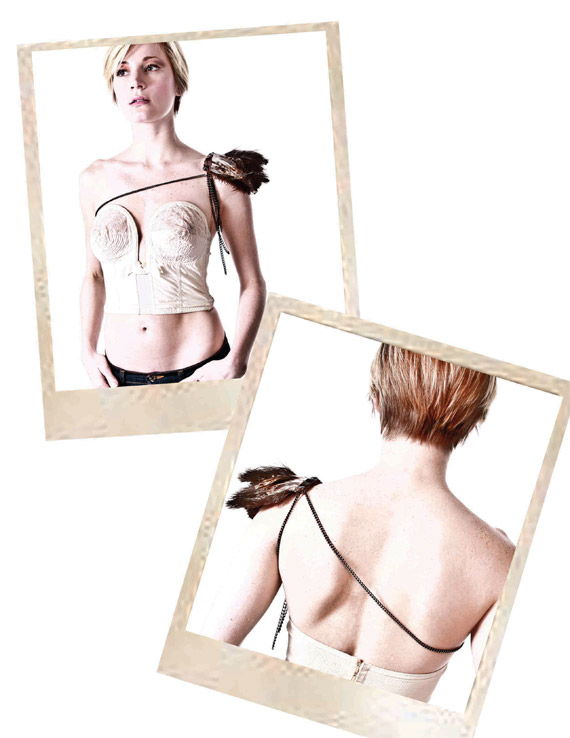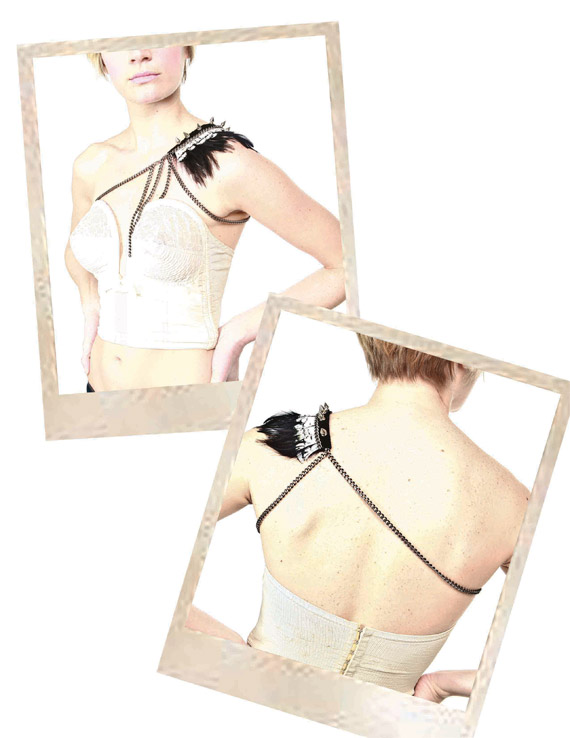 Categories: fashion jewelry/accessories
Tags: