Contributor by Rachel Comey launched exclusively at Urban Outfitters last season, this spring Comey's designs comprises a four-piece accessories collection. This includes three pairs of subtly detailed shoes—accented leather moccasins, snap-pocket booties, canvas-and-leather oxfords—accompanied by a smart satchel, available in two colorways.
"I was never one for too many bells and whistles but rather how to use and manipulate textiles in new and interesting ways," she says. "I think that's true of the pieces I've designed for UO." "I always felt a sense of satisfaction from making things," says designer Rachel Comey. "I guess that's how I got started in fashion."
With a background in sculpture, Comey practiced garment construction through her early work on lingerie and costumes, and her abilities evolved naturally from there. Since the launch of her eponymous label in 2001, it is her expert craftsmanship—of shoes, especially—that have made her a cult-favorite.
With the line named after the simple idea of just being part of society, Comey says, "We're all contributors in many ways, and this is just one way that I'm contributing." This season's drop of Contributor by Rachel Comey is available both in-store and online at urbanoutfitters.com.
Do you like the satchel so far?
UPDATE: Added a pic of the Pocket Bootie, check after the jump…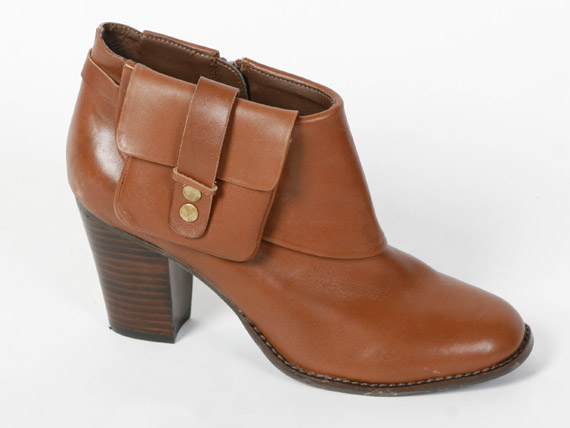 Tags: