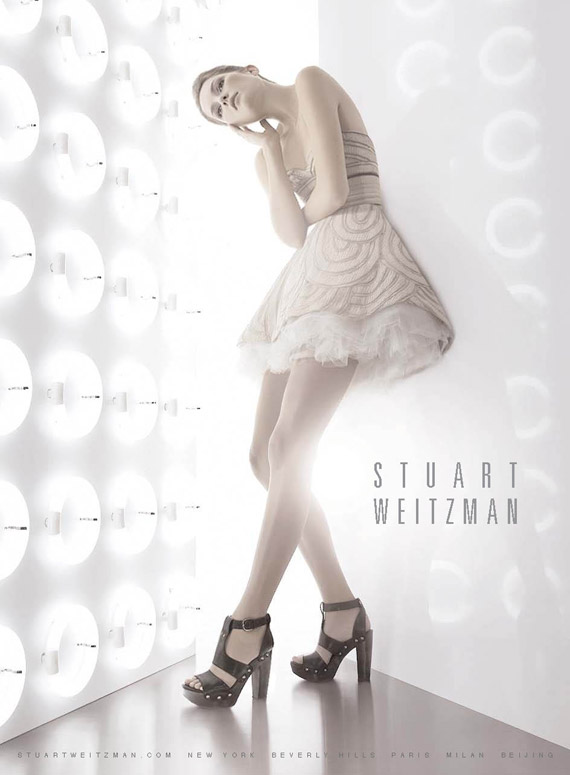 Photos courtesy of Stuart Weitzman
Stuart Weitzman is continuing with its playfully modern concept of glamorous lights for its spring advertising campaign. The idea premiered with its illuminated fall 2009 campaign, which is currently featured on their website. Shot by Paul Cruz with creative direction by Rick Biedel of Studio XL, it's the 3rd time the duo has created the ads for the brand.
Focusing on the footwear silhouette of the spring season, "the clog" takes center stage in the campaign, which will run in March issues domestically. The glamorous lights concept is also being used as the backdrop within the Stuart Weitzman spring catalog and will appear on the Stuart Weitzman website.
Yup, the clog is back! Do you like?
$265.0 BUY IT NOW 0hr 0mins

$190.0 BUY IT NOW 0hr 1mins

$129.99 BUY IT NOW 0hr 1mins

$76.0 BUY IT NOW 0hr 3mins

$18.0 BUY IT NOW 0hr 4mins

$23.99 BUY IT NOW 0hr 7mins

$60.0 BUY IT NOW 0hr 7mins

$34.95 BUY IT NOW 0hr 7mins
disclaimer
Categories: shoes
Tags: