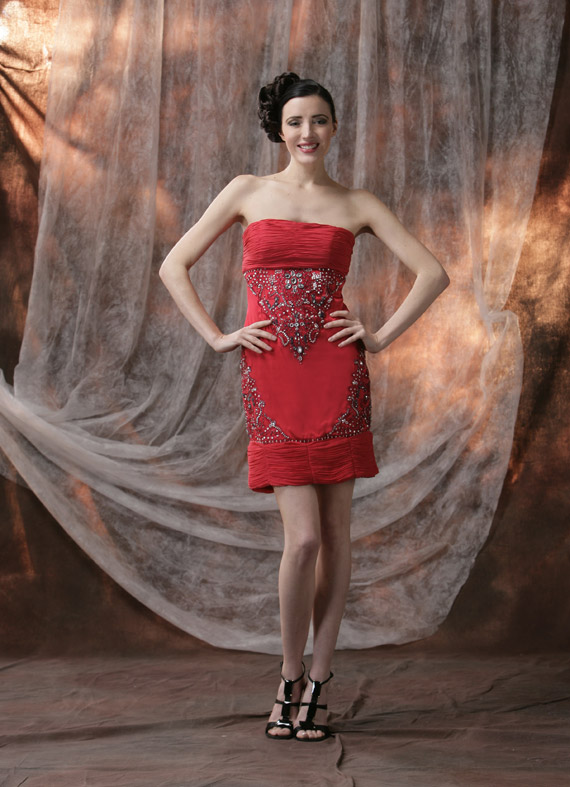 Fashion designer, Sue Wong is one of the few brands that has been hand-selected by Disney to create a special collection inspired by Tim Burton's upcoming remake of Alice in Wonderland, starring Johnny Depp and Anne Hathaway. She joins designers such as Stella McCartney, Tom Binns and LaRok in designing Alice in Wonderland-inspired collections; however, Sue will be offering the only high-end dress collection.
Sue Wong for Walt Disney Signature will feature pieces influenced by key story characters and locations, including Alice, the Red Queen, the White Queen, the White Rabbit and the talking flower garden. The Alice In Wonderland-inspired collection will showcase unique details inspired by the film, such as Victorian antique lace and vibrant details, while offering Sue Wong's signature style: romance, femininity and exquisite hand-craftsmanship.
"I have long been mesmerized by the fantastical tales of Alice and her surrealistic adventures in Wonderland and am thrilled to be collaborating with Disney on this project," explains designer Sue Wong. "This classic story, along with Tim Burton's inspired interpretation, lends itself especially well to my design aesthetic, which is whimsical and fun, while adding yet another element of creativity and expression to my artistic process. It is an honor to help bring this marvelous tale to life."
The collection will launch in February, ranging from $329 to $609, at fine department stores such as Saks Fifth Avenue and Bloomingdale's.
More news after the jump…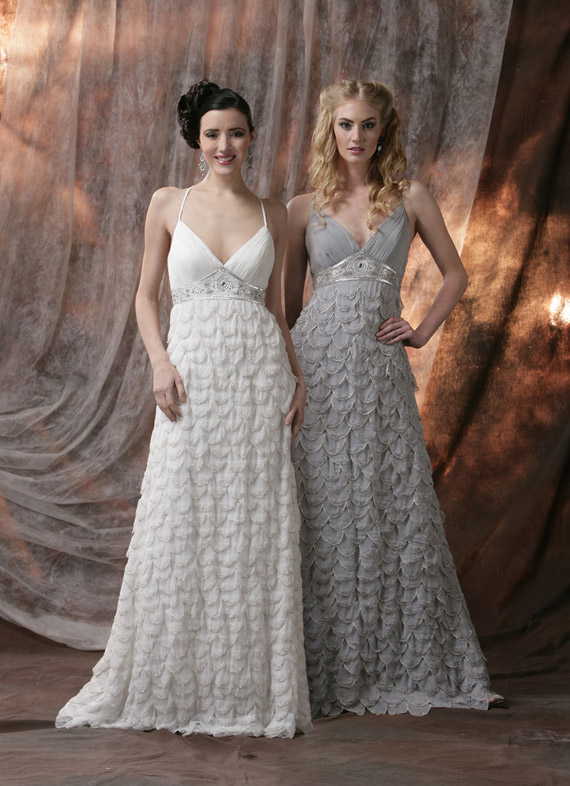 —-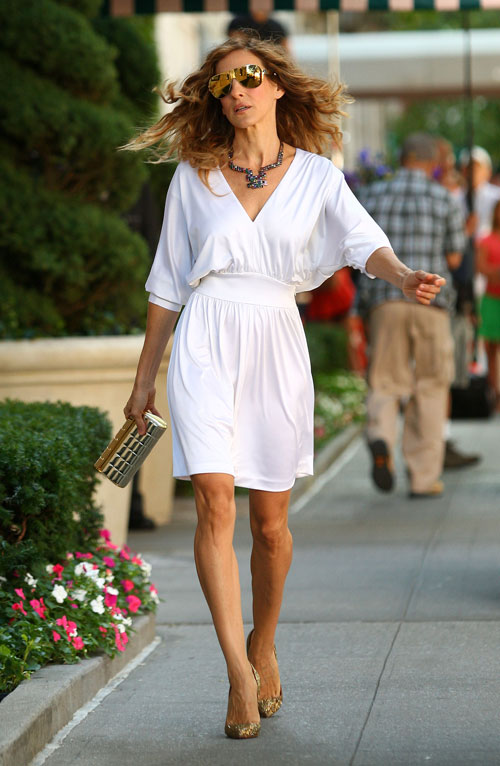 We've all seen this image of Sarah Jessica Parker wearing a white Halston Heritage dress on the set of Sex and the City 2 and also featured on the movie poster. Little did we know, the fashion house signed a deal with Sarah Jessica Parker under which she is expected to take an active design role, possibly even that of creative director, for Halston Heritage, according to WWD. She is not expected to be involved with Marios Schwab's designer line. Let's see how this goes…
—-
Diesel appoints new Artistic Director, Bruno Collin, formerly the French publisher and founder of trend magazine WAD. His assignment reflects Diesel's fresh creative approach and lifestyle attitude and set the pace towards the construction of an innovating and revolutionary way to conceive the design inside the fashion world. Bruno will be leading the creativity around the Diesel universe from product to communication, in-store and visual merchandising and interior design. He will not oversee the Diesel Kid and Diesel Black Gold lines.
Bruno Collin comments: "Diesel is one of the few brands I have looked at, almost obsessively, throughout my entire career. A strong brand, both from a communication and from a product point of view, that always sets the pace for the market. My role here will be primarily that of an alchemist, of an orchestra director. The energy this brand exudes only needs new channels of inspiration and expression."
The new Diesel brand communication for 2010, "Be Stupid", is on the launch pad. It will kick off in Berlin and explode across the world from February on with activities of traditional and alternative media, in-store actions and guerrilla stunts that will bring the campaign's (and the brand's) manifesto and philosophy to life. Being stupid is being brave. More than a traditional advertising campaign, Be Stupid is a celebration of Diesel's values and spirit.
—-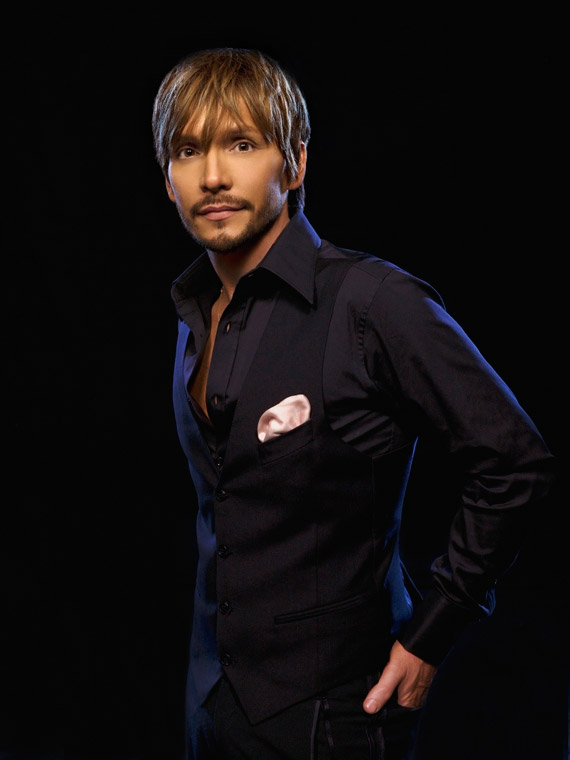 Celebrity stylist extraordinaire and Jessica Simpson's BFF Ken Paves joins QVC for its first tweetchat of 2010. As part of The Whole You celebration, Ken will be live tweeting with fans on Monday at 1pm ET, answering questions about hair care, styling tips, and products. Make sure to follow @behindtheq and @kenpaves for all the fun and to submit your questions!
—-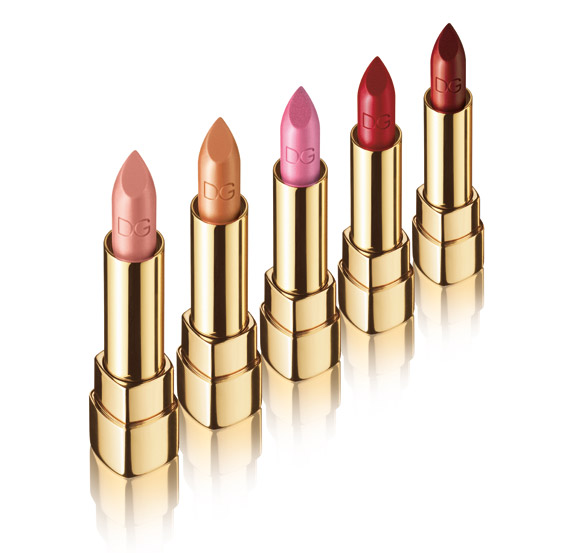 Dolce & Gabbana Roses Lipstick Collection, a collection of five new lipsticks celebrating the one-year anniversary of The Make Up. It is a tribute to the most singular of flowers, the rose, and the forever fundamental inspiration of all that is-and has always been-Dolce & Gabbana. The collection is in stores February 2010, each retails for $30.
"To me, lips are a woman's most evocative feature; they are the focus of her femininity, the key to her innermost being. The shades she wears must capture her many moods," says Domenico Dolce, "since the rose has always been an icon to us, representing deep womanly sensuality in full bloom, it seemed natural that it served equally as inspiration in our quest for the perfect collection of lipsticks."

"We also wanted to emphasize the act of applying lipstick, which should be the most luxurious and most intimate of beauty rituals, so finding the perfect rose scent was crucial," says Stefano Gabbana, "as the design of the lipstick as an object of absolute beauty too, is essential."
—-
According to WWD, Shiseido Co. Ltd. has launched an estimated $1.7 billion tender offer to acquire Bare Escentuals Inc.
"This acquisition further enables Shiseido to move toward our goal of becoming a global player representing Asia, with its origins in Japan," said Shinzo Maeda, president and ceo of Shiseido. "We have known and admired Bare Escentuals' excellent team and their achievements for a long time, and look forward to their contribution to our combined group. The operational fit and future growth prospects make this an excellent transaction for our customers, employees and shareholders."
—-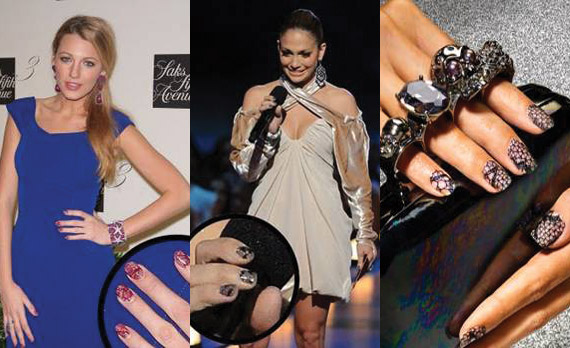 Manicures by Celebrity Manicurist Elle for Barielle
With Valentine's Day right around the corner, it's no wonder that celebrities like Blake Lively and Jennifer Lopez are turning to the sexy peek-a-boo style of lace. Wearing this trend from head to toe is no surprise with lacey shirts, dresses and accessories of all kinds—but now you can get the look on your nails. Celebrity manicurist Elle for Barielle gives the following tips to applying lace nails.
HOW TO: LACE NAILS
Start with a clean nail
Brush on Gel Resin
Pick a thin Parisian piece of lace and attach
Spray with Glue Dry
Cut and shape using an embroidery scissor
Re-Resin
To remove, soak in acetone
—-
(capsule), the menswear fashion event that has shaped a global community of independent designers, retailers and fashion journalists, is teaming up for a third time with global shopping web site Superfuture to bring back The Neighborhood Network—two days of deals and events throughout the Lower East Side and NoLita, January 18th and 19th. Created to support the businesses around our ever-growing community, this season they've expanded to include NoLita in the mix, thanks to the addition of the nearby Puck Building as a second venue for the (capsule) show. Thirty-eight neighborhood boutiques will be offering shopping deals and discounts, in addition to offering drinks, snacks and other specials.
—-
Categories: beauty celebrities fashion streetwear
Tags: