Photography: Amanda Lopez
It's been a minute since I've heard from Office Tramp, a year to be exact, now they're back with the launch of their new capsule collection for 2010, "Roses Aren't Red". Office Tramp offers up a sophisticated four piece capsule collection that maintains the designers' signature chunky, multi-chain, over-the-top aesthetic.
As the name implies, the collection is designed around vintage-inspired roses featured in four designs: two multi-chain pins, a multi-chain necklace, and a multi-chain bracelet — all offered in an edgy color palette of golds and pewters. These pieces can be worn dressed up or dressed down, however you like to style it- I especially like it accessorized on the shoulders!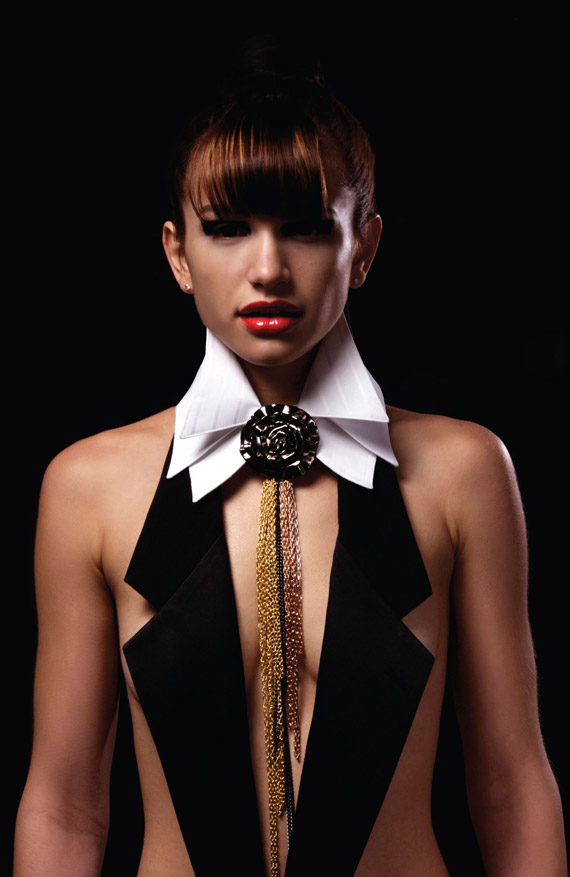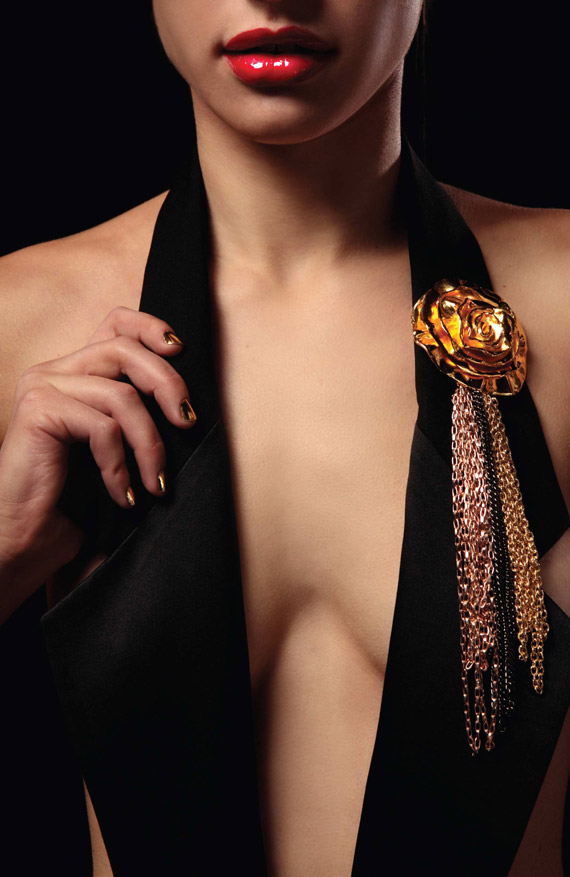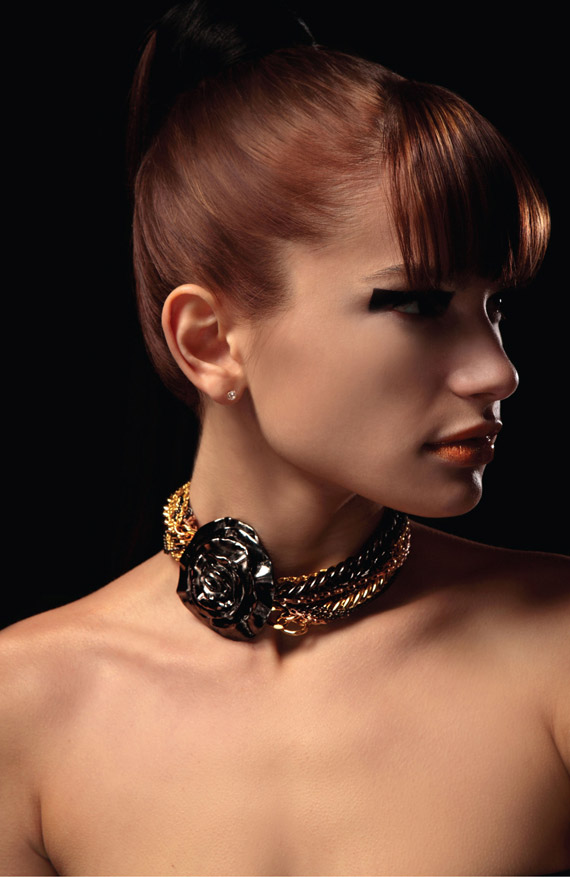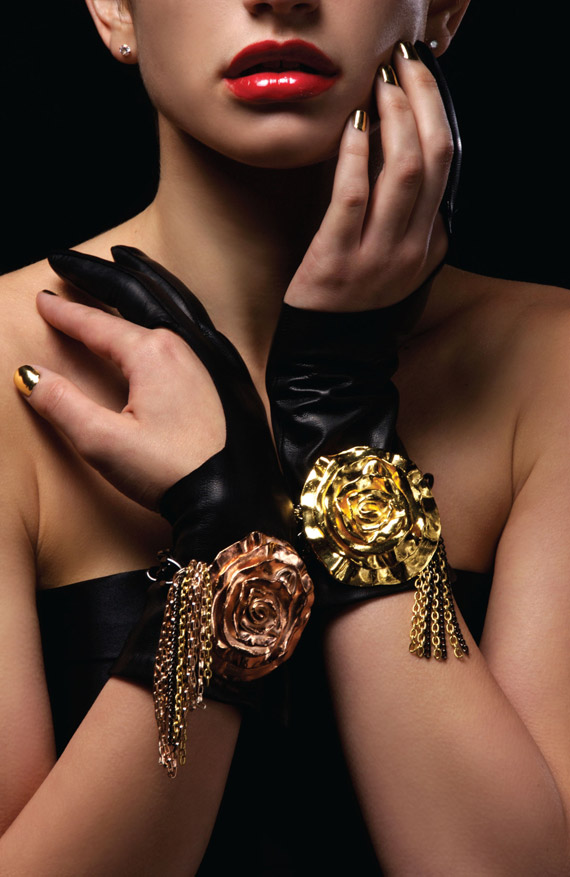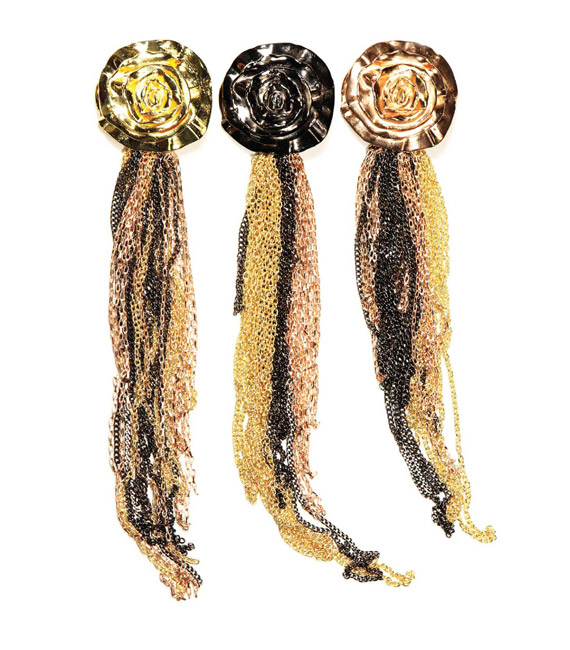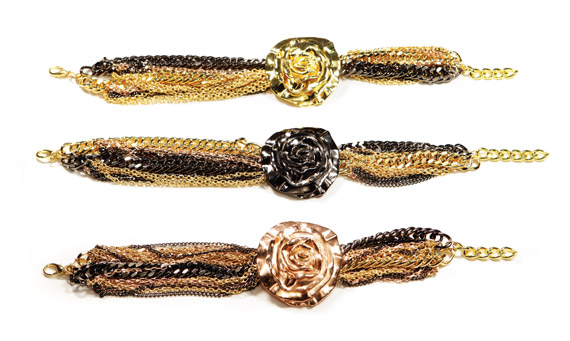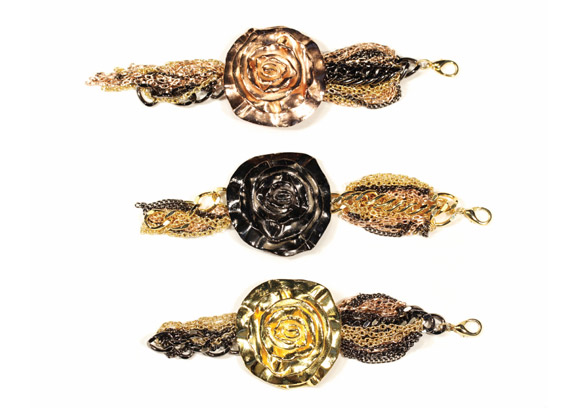 Categories: jewelry/accessories
Tags: