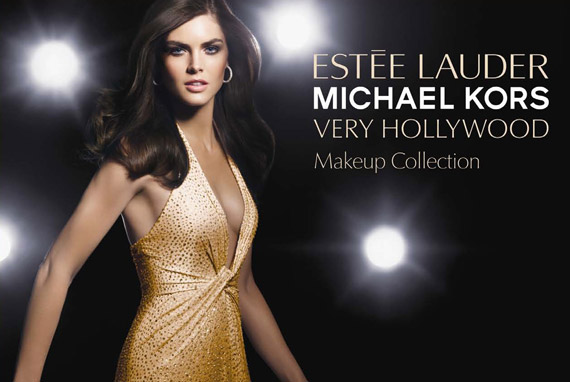 After the release of the Very Hollywood fragrance collection, Michael Kors and Estée Lauder team up to launch a makeup collection. This collaboration stemmed from the longtime friendship between Aerin Lauder, Estée Lauder Senior Vice President and Creative Director, and Michael Kors. "Nobody understands modern glamour and luxury like Aerin Lauder and the Estée Lauder brand, which is what this collection is all about," says Michael Kors. The makeup collection consists of a group of limited edition products reflecting both timeless philosophy of Estée Lauder and the luxurious, modern style of Michael Kors.
Estée Lauder model Hilary Rhoda appears in a striking photograph shot by Craig McDean. Her sparkling gold Michael Kors gown reflects the flashes from the paparazzi cameras as she steps on to the red carpet.
The two glamorous looks includes: Bel Air Beige, a classic Michael Kors beige and coral palette of shimmery peach lips and cheeks and a smokey eye; and Rodeo Pink, new shades in vibrant raspberry tones of bright, bold lips and cheeks and a defined eye. Both color palettes contain the essentials needed to achieve the Very Hollywood look of choice and feature coordinating shades of blush, eyeshadow duo, eye pencil, lip sheen SPF 15, lip gloss and nail lacquer. The Estée Lauder Michael Kors Very Hollywood Color Collection will be available for a limited time beginning January 2010 at select Estée Lauder counters nationwide and www.esteelauder.com.
"Hollywood is the birthplace of fantasy and dreams. The inspiration for the Estée Lauder Michael Kors Very Hollywood Color Collection is iconic Hollywood glamour, both past and present, interpreted for everyday life." – Michael Kors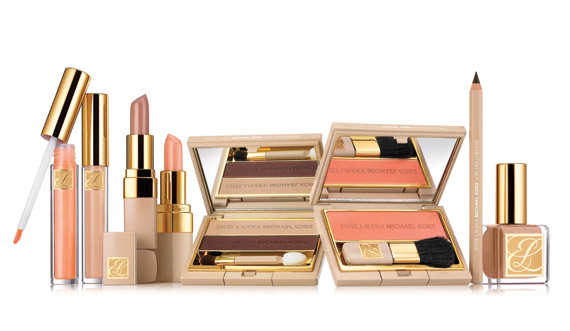 Bel Air Beige
Estée Lauder Michael Kors Very Hollywood Blush in Sunset Coral $26.00
Estée Lauder Michael Kors Very Hollywood Eyeshadow Duo in Blonde Mink $30.00
Estée Lauder Michael Kors Very Hollywood Eye Pencil in Sepia $19.00
Estée Lauder Michael Kors Very Hollywood Lip Sheen SPF 15 in Honey Blonde $22.00
Estée Lauder Michael Kors Very Hollywood Lip Sheen SPF 15 in Starlet Peach $22.00
Estée Lauder Michael Kors Very Hollywood Lip Gloss in Honey Blonde $20.00
Estée Lauder Michael Kors Very Hollywood Lip Gloss in Starlet Peach $20.00
Estée Lauder Michael Kors Very Hollywood Nail Lacquer in Hollywood Gold $18.00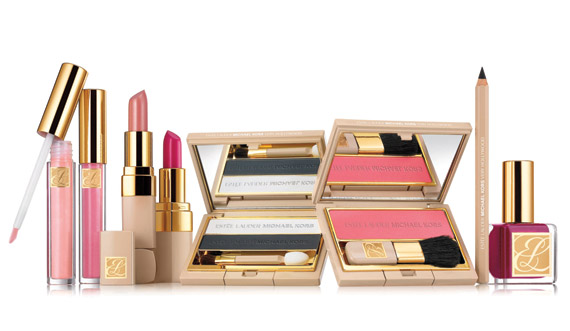 Rodeo Pink
Estée Lauder Michael Kors Very Hollywood Blush in Sunset Pink $26.00
Estée Lauder Michael Kors Very Hollywood Eyeshadow Duo in Night Star $30.00
Estée Lauder Michael Kors Very Hollywood Eye Pencil in Film Noir $19.00
Estée Lauder Michael Kors Very Hollywood Lip Sheen SPF 15 in Bungalow Pink $22.00
Estée Lauder Michael Kors Very Hollywood Lip Sheen SPF 15 in Starlet Rose $22.00
Estée Lauder Michael Kors Very Hollywood Lip Gloss in Bungalow Pink $20.00
Estée Lauder Michael Kors Very Hollywood Lip Gloss in Starlet Rose $20.00
Estée Lauder Michael Kors Very Hollywood Nail Lacquer in Bungalow Pink $18.00
$34.99 BUY IT NOW 8hr 5mins

$76.49 BUY IT NOW 11hr 8mins

$74.85 BUY IT NOW 13hr 0mins

$137.99 BUY IT NOW 23hr 10mins

$28.0 BUY IT NOW 6hr 3mins

$59.99 BUY IT NOW 11hr 40mins

$22.0 BUY IT NOW 12hr 18mins

$54.99 BUY IT NOW 12hr 37mins
disclaimer
Categories: beauty
Tags: