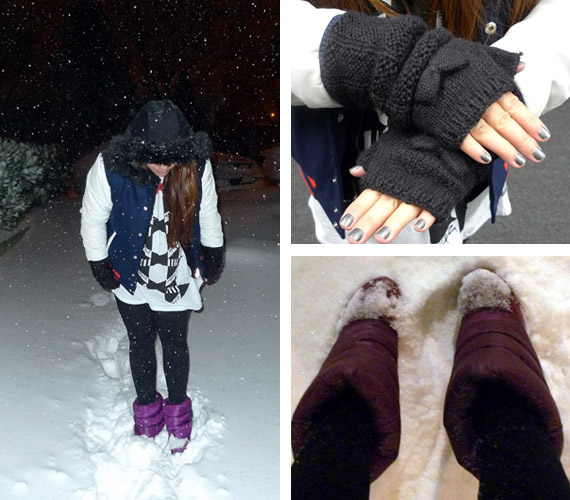 This past Saturday was our first snowstorm (hopefully the last too lol), despite the blizzard I headed up to Harlem for my bff Ada's holiday house party in Harlem. It took forever by car because everyone was driving super slow to be safe and the snow was coming down pretty fast so it was hard to see and it was super slippery on the roads. Heineken hooked up some beer for the party and we all had lots of fun at the house party. What are your holiday plans?
More pics after the jump…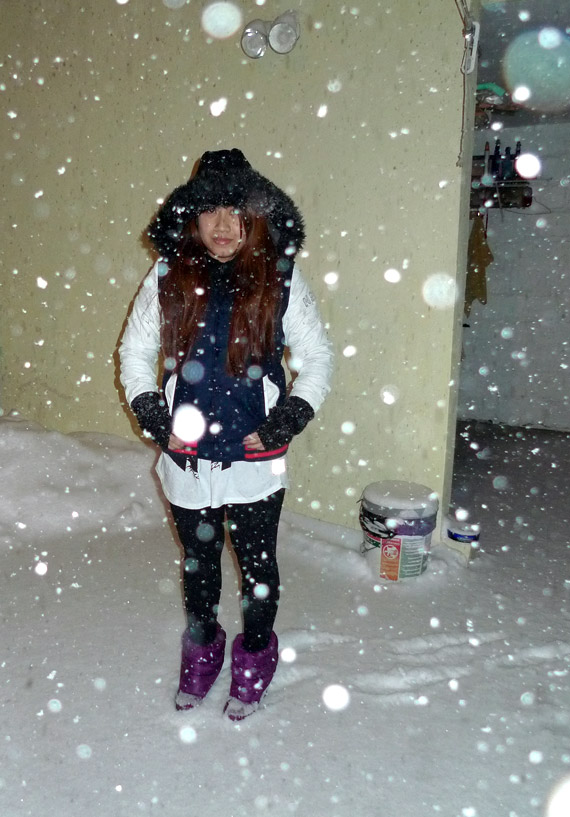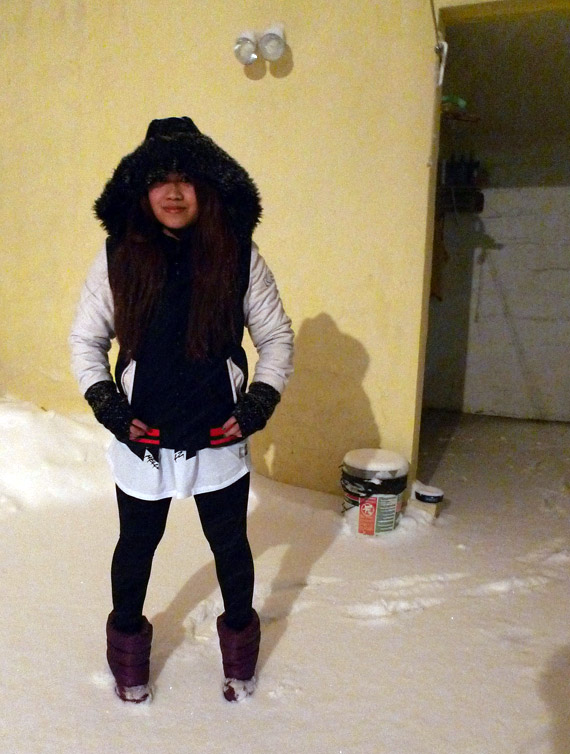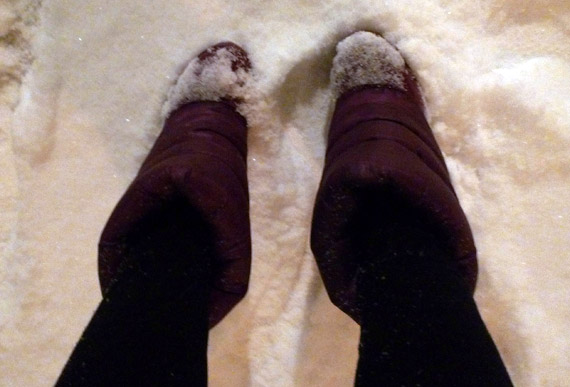 DKNY Fingerless Gloves + OPI Suede Suzi Skis in the Pyrenees Nail Polish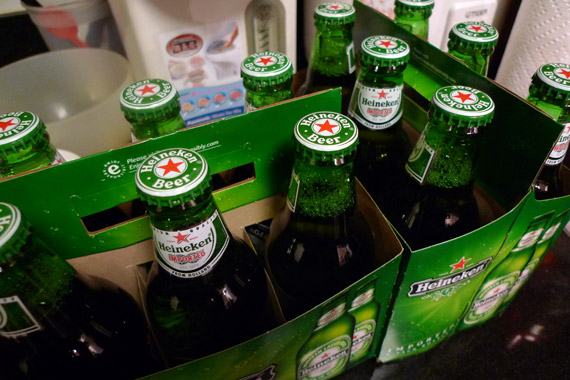 Big thanks to Heineken and Sowmya for hooking up the drinks!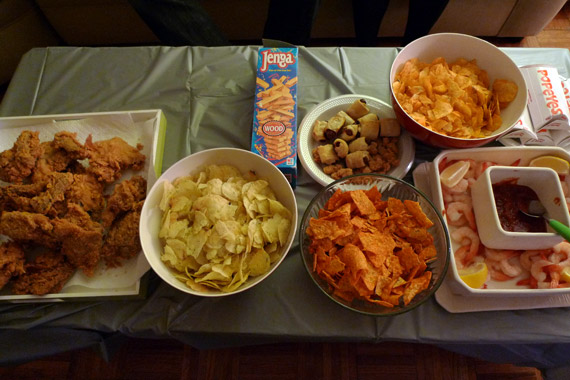 Food for us…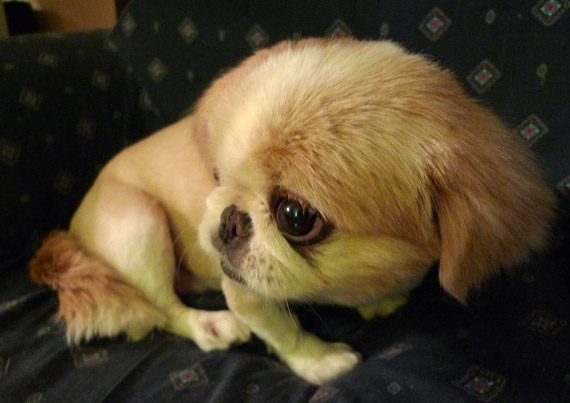 Ada's baby, Dou Dou. She's the same age as my baby, Puffy (and the same breed)! Kawaii!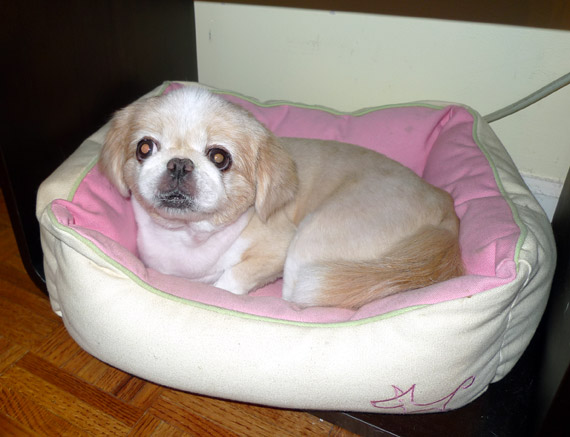 All the "Dirty Santa" gifts wrapped.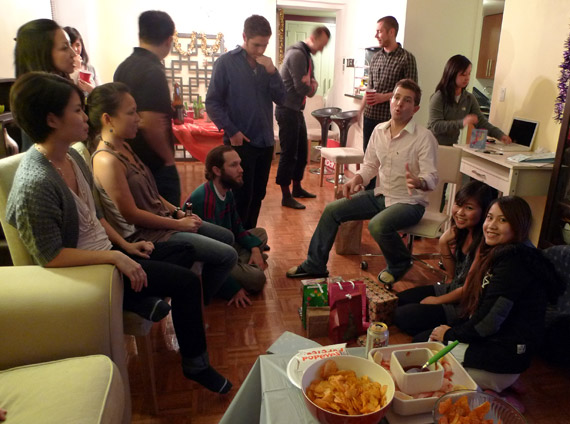 The crowd, Asian chicks vs. White boys haha…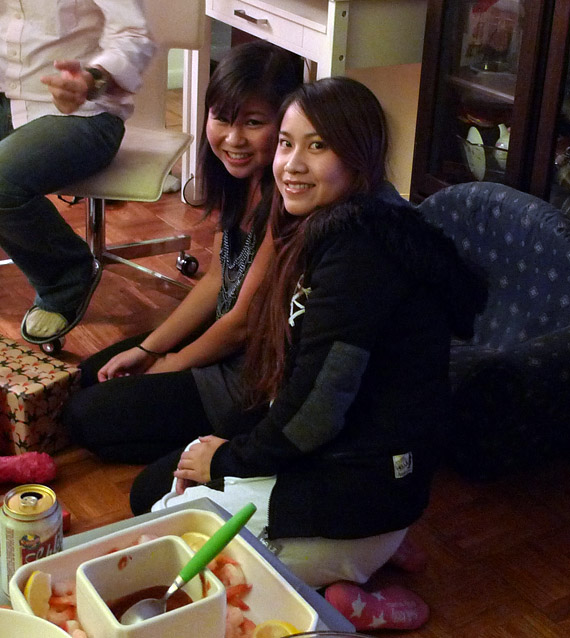 Ada and Me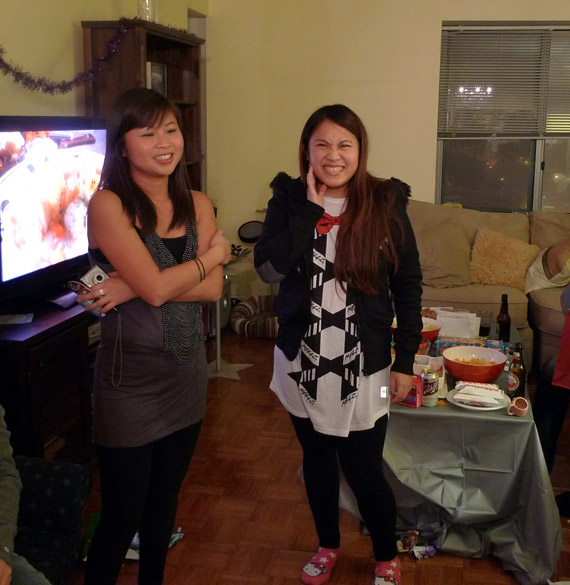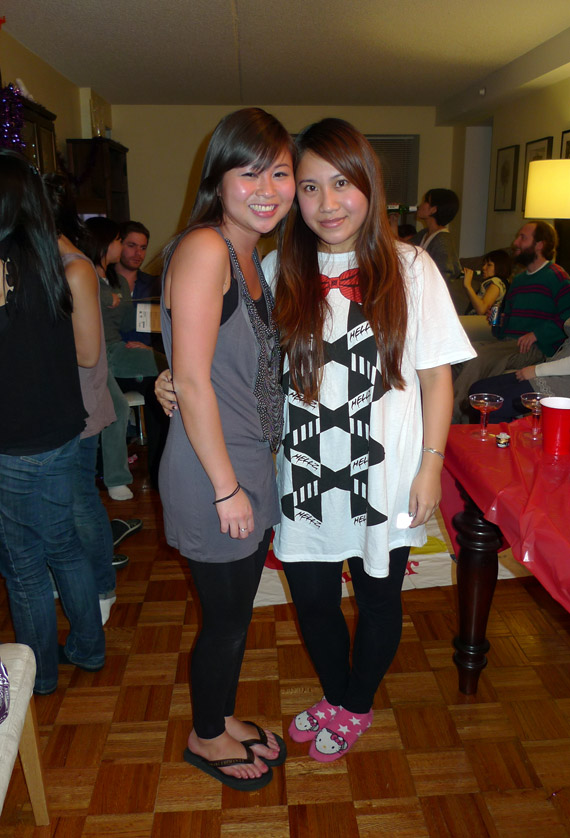 White Castle…damn the clam strips are my faves…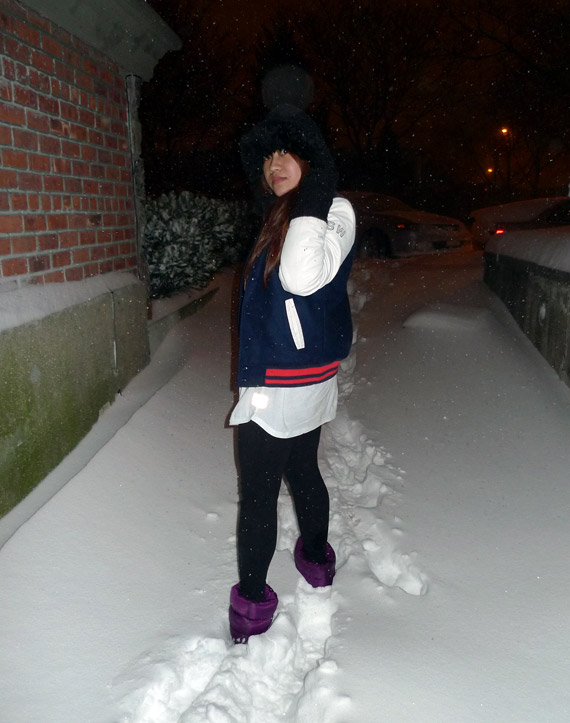 Playing in the snow…it was deep, about 6″ i think…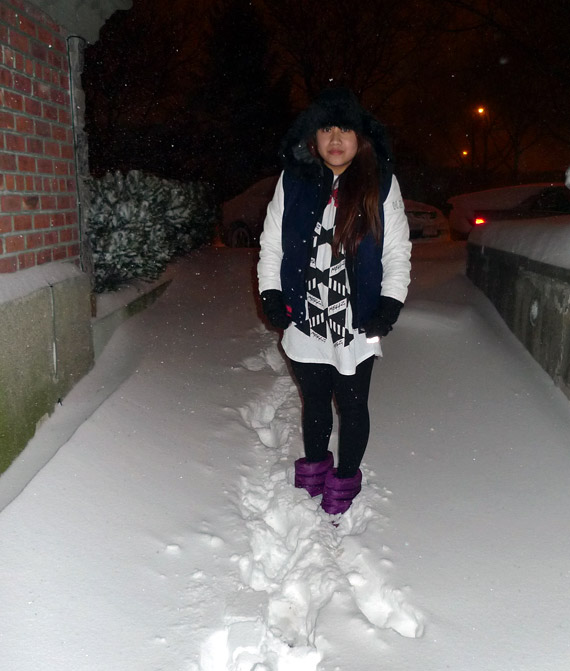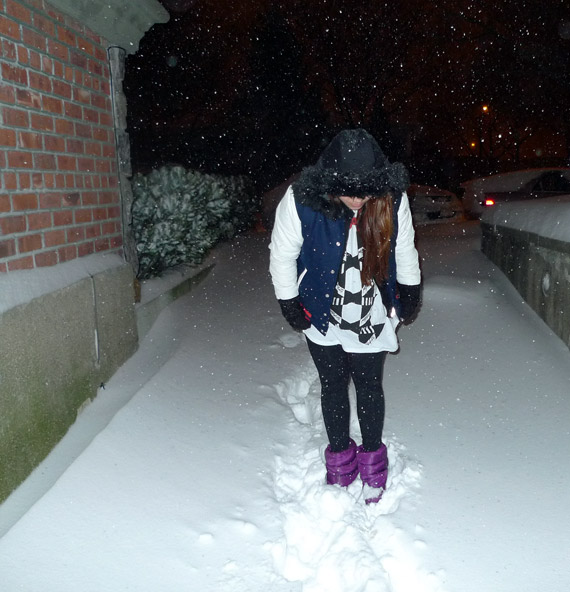 Outfit: Nike Sportswear Stadium Jacket (courtesy of DW/NSW), Hellz Bellz Hoodie (courtesy of HB), Hellz Bellz Duchamp Oversized Top (courtesy of HB), American Apparel Legging, DKNY Fingerless Gloves (courtesy of DKNY), Lacoste Fall '08 Runway Puffer Boots (courtesy of Lacoste).
Categories: outfits
Tags: