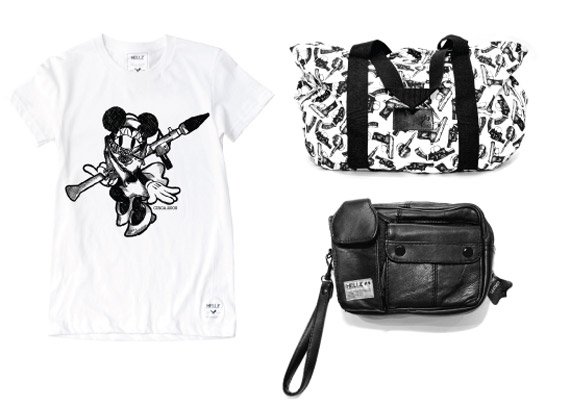 Have you gotten your limited edition Hellz goods yet? Hellz is proud to present it's "Kills For Thrills" capsule collection, remotely available on their online shop. I haven't been able to post on my blog since early this morning (been busy busy busy), so most of the goods are already sold out but the 'Minnie Bellz' tee is still available, which is one of my faves. Scoop it up quick! The sale will end Sunday, December 20th at 11:59pm.
The Hellz online shop specializes in bringing the fashionable consumer unique, personalized items in a limited amount of quantity, perfect for those seeking the unusual and rare Hellz pieces. Sprung by high demand, the infamous 'Minnie Bellz' shirt will once again be available, featuring the graphic that was distinguished by Miss Lawn herself. Along with Minnie Bellz t-shirt, Hellz is excited to introduce it's exclusive sleek wrist clutch, "Leatherneck" , as well as the Hellz "Gun It" canvas hand bag, mostly desirable for accessorizing your holiday attire with.

Referencing back to the idea that Kills For Thrills is in fact, a limited capsule collection, the online shop will only be open to shoppers for 48 hours. With that said, there is much emphasis on the fact that once these items are sold out, they are completely gone for good.
Check out the Minnie Bellz tee close-up after the jump…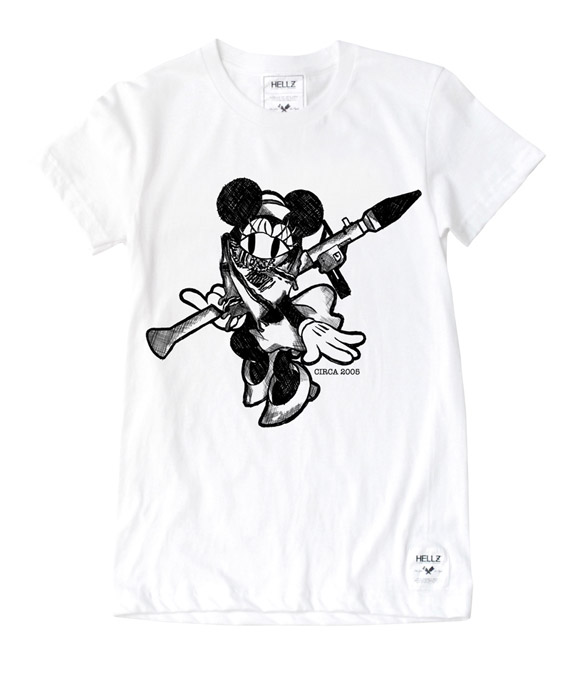 $99.99 BUY IT NOW 18hr 28mins

$109.95 BUY IT NOW 5hr 53mins

$25.0 0 bids 9hr 8mins

$79.0 BUY IT NOW 10hr 33mins

$29.99 BUY IT NOW 13hr 45mins

$45.0 BUY IT NOW 15hr 51mins

$25.0 BUY IT NOW 17hr 4mins

$1.99 0 bids 18hr 27mins
disclaimer
Categories: shopping streetwear
Tags: