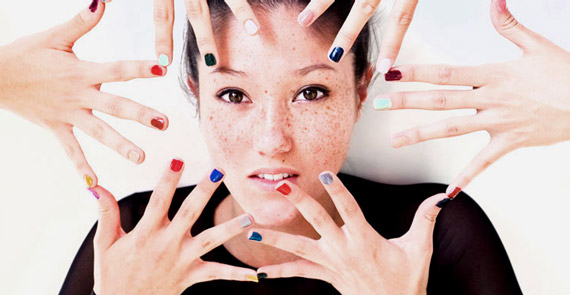 American Apparel has ventured into the beauty industry, the newly launched nail polish collection features 18 colors and is DBP, toluene and formaldehyde-free. According to the PR Newswire, each of the 18 colors in the primary offering evokes an important part of American Apparel. One is the color of raw cotton, while another — a minty green color called Office — was matched to the color of an accounting notepad found on the seventh floor of American Apparel's headquarters. Factory Grey is the actual shade used to paint all floors of the company's manufacturing operations, while Hassid – dark black – is a nod to American Apparel's Jewish roots. Even the collection's custom shade of red, "Downtown LA", took the area where the factory is located as its inspiration.
"We think this nail polish captures what American Apparel is all about — a Made in the USA, high-quality product in a beautiful range of colors. It's a venture of families in manufacturing, from the factory in which the polish is made to the Nail Lacquer logo created by Dov's uncle, the noted graphic designer Israel Charney," said Marsha Brady, a creative director for American Apparel.
American Apparel Nail Lacquer is priced at $6 per bottle and is available in a 3-pack for $15. It will be sold at American Apparel stores worldwide as well as online.
Fun colors and I love nail polish, def will pick up a few bottles this Friday (if they're available).
More pics after the jump…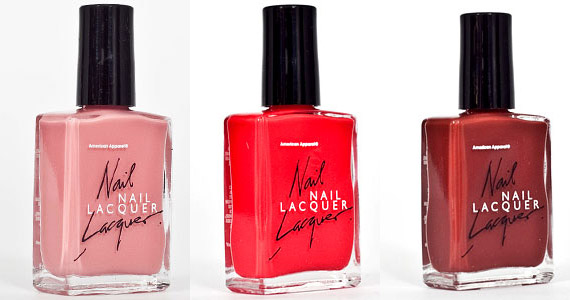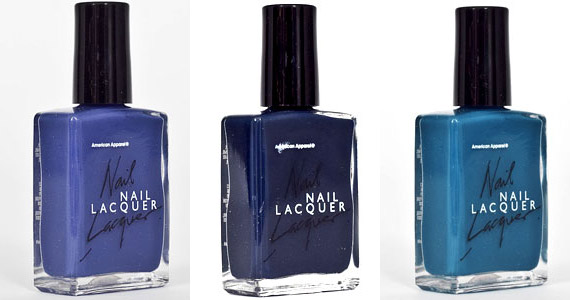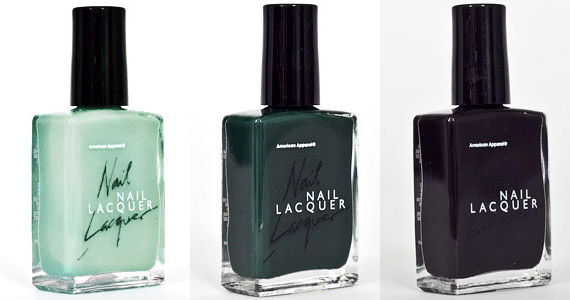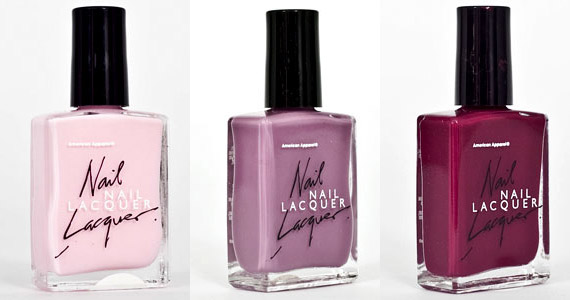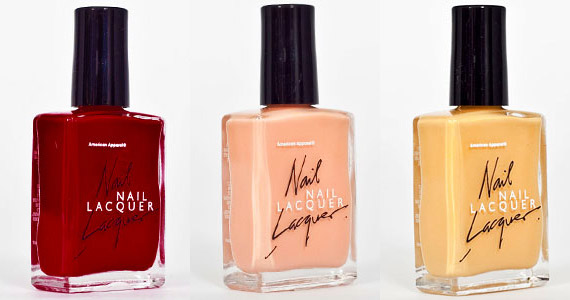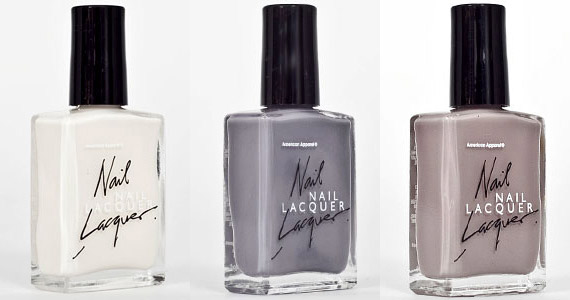 $3.99 BUY IT NOW 0hr 1mins

$35.0 BUY IT NOW 0hr 2mins

$20.0 BUY IT NOW 0hr 6mins

$22.22 BUY IT NOW 0hr 9mins

$8.0 BUY IT NOW 0hr 10mins

$23.95 BUY IT NOW 0hr 10mins

$12.99 BUY IT NOW 0hr 11mins

$12.99 BUY IT NOW 0hr 14mins
disclaimer
Tags: