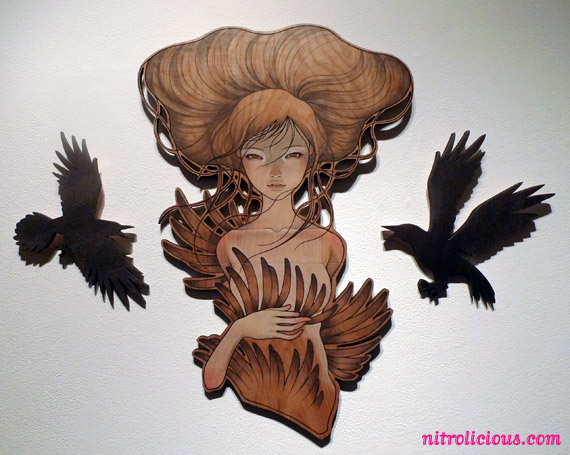 My girl Trish put me onto LA-based Japanese-American artist Audrey Kawasaki, went by to her debut solo exhibition, Hajimari—a prelude, featuring her new works this past Saturday at Jonathan LeVine Gallery. Fans from all over the world came by to check out her new works and to meet her, and of course their hands on the limited edition Kazamachi (Waiting) print, there was only 150 available and it sold out the night of the opening reception. The gallery was super packed, I also got to meet Audrey herself, sweet and talented girl. I'm now a fan of Audrey's innocent and erotic paintings, the girls are so pretty!
The works in this show make subtle references to Audrey's heritage. The show title Hajimari means beginning in Japanese, and is a word often used in the introduction of a story. Although it is a theme she does not typically explore artistically, Audrey has always felt strongly rooted in two distinct cultures. Born and raised in America, with parents from Japan, she has been immersed in Japanese culture her entire life. Deeply connected to each of the two, she feels both cultures are very much a part of her personal identity. After revisiting Japan twice in 2009, with some nostalgic experiences and self-reflection, the artist decided to introduce some traditional Japanese elements into her work such as: kimonos, architecture, folklore, and symbolism. Audrey has also begun to incorporate more of an environment or background setting into many of these new compositions to complement her figures, which—in previous work—have normally appeared isolated within the visual plane.
You can check out the exhibition at Jonathan LeVine Gallery through January 9, 2010, if you're not in NYC, check out the online gallery here.
Audrey Kawasaki Hajimari—a prelude, Solo Exhibition
Jonathan LeVine Gallery
529 West 20th Street, 9th Floor
New York, NY 10011
212.243.3822
Exhibition Dates: December 12, 2009  through January 9, 2010
Gallery Hours: Open Tuesday through Saturday, 11am to 6pm
More pics after the jump…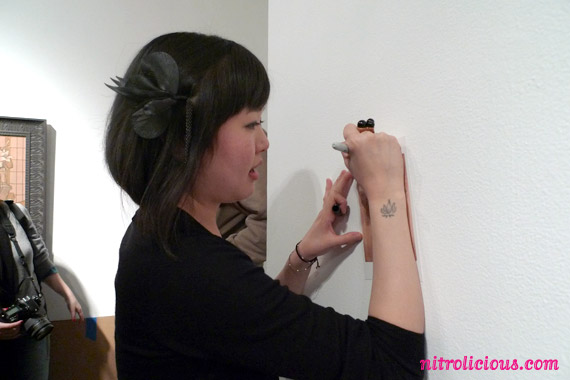 Audrey Kawasaki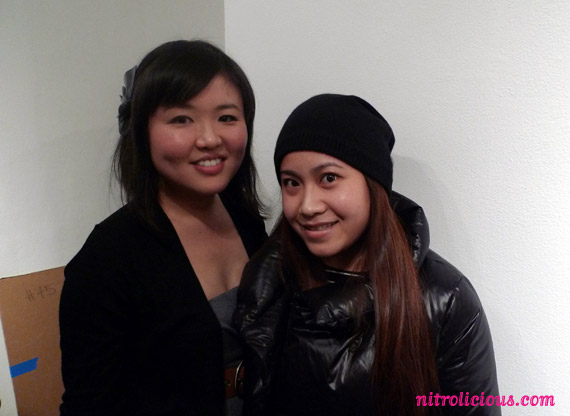 Got to meet Audrey Kawasaki, thanks to my friend Tan from Arrested Motion.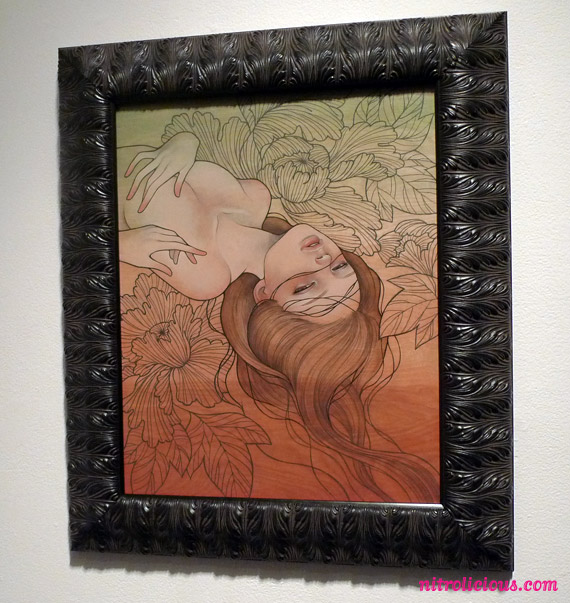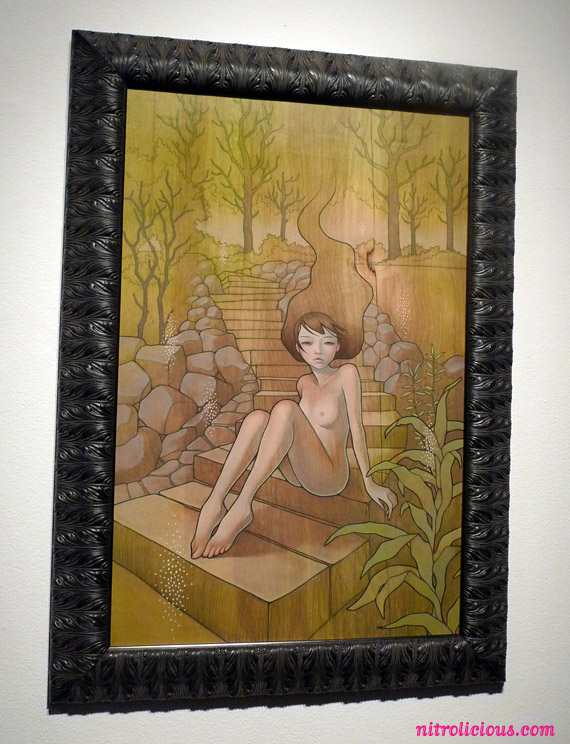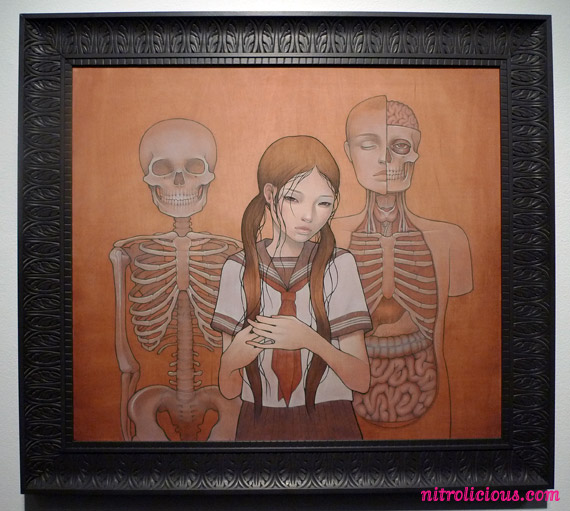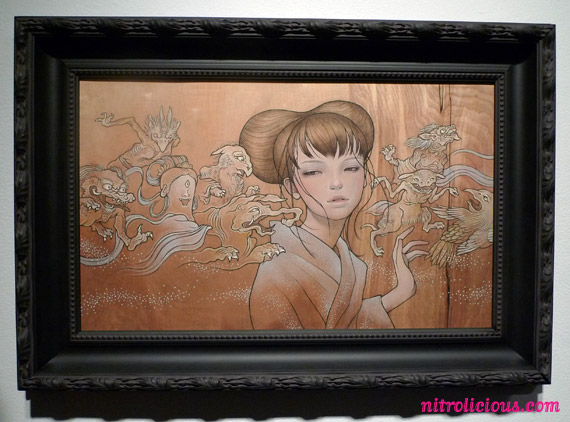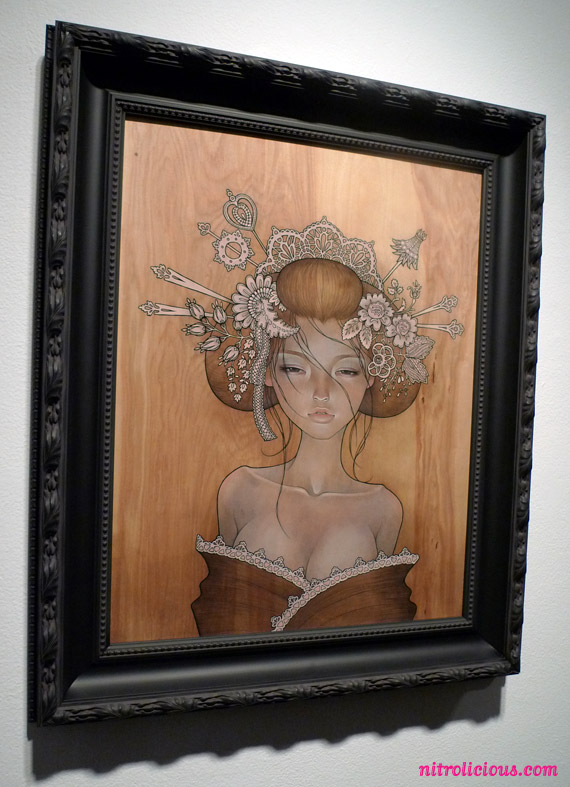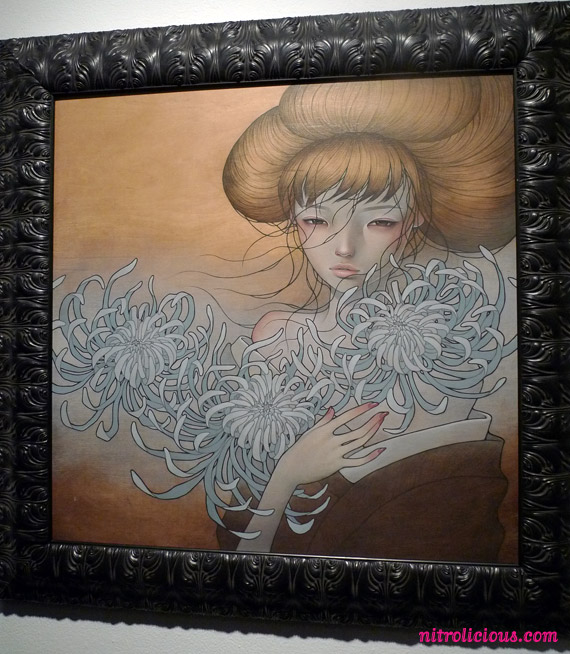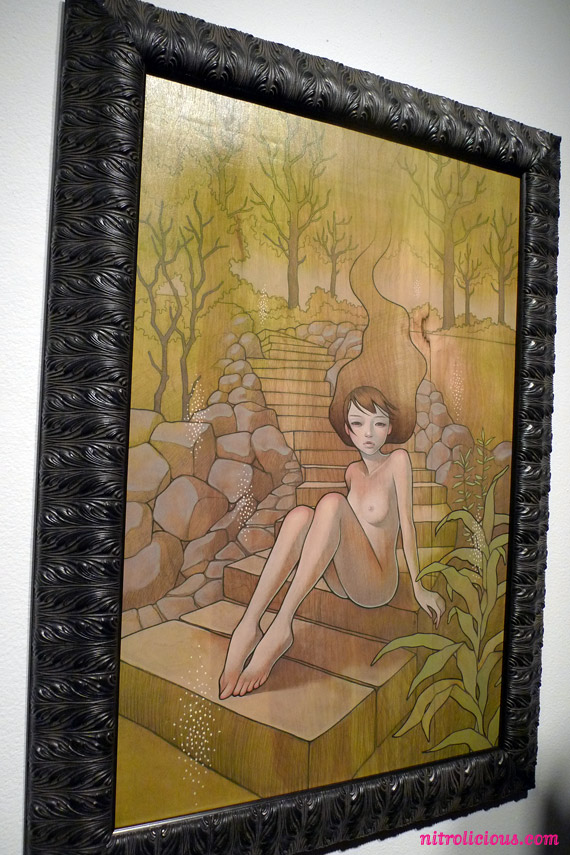 More pics on the next page…
Categories: art/design
Tags: