Photos courtesy of Louis Vuitton
As mentioned last month, Lara Stone replaces Madonna to be the new face of Louis Vuitton's Spring/Summer 2010 ad campaign.
"After our successful collaboration with Madonna, we are very happy to be working once again with Steven Meisel on the Louis Vuitton Spring/Summer 2010 fashion campaign," says Artistic Director Marc Jacobs. "Because the collection loosely took its cues from the idea of the New Age traveler, we decided to create a green, outdoorsy set that would evoke a spirit of peace and love. To model the clothes, we wanted a modern, iconic, sexy beauty… It had to be Lara Stone."
In the six visuals, Lara Stone is pictured in a series of Bardot-esque poses on a bed of moss and ferns, surrounded by white doves. The cool, fresh background throws into relief the vivid colors of Louis Vuitton's Spring/Summer 2010 collection and its array of standout accessories, including metallic Monogram canvas and sun-bleached Monogram denim bags, furry foxtail charms, hardware-inspired jewelry and wooden clogs embellished with rustic tufts of fur.
"It was a wonderful shoot," continues Marc Jacobs. "Doves were flying, the atmosphere was sexy and magical, and the result is a set of images that are desirable, colorful, whimsical and, of course, luxurious."
The Louis Vuitton Spring/Summer 2010 ad campaign will break in the February 2010 issues of magazines worldwide. A behind the-scenes video of the shoot will go online at louisvuitton.com
Love the campaign, Lara Stone looks gorg! Can't wait to see the rest of the campaign!
More ad campaign visuals, plus the making of the ad campaign pics after the jump…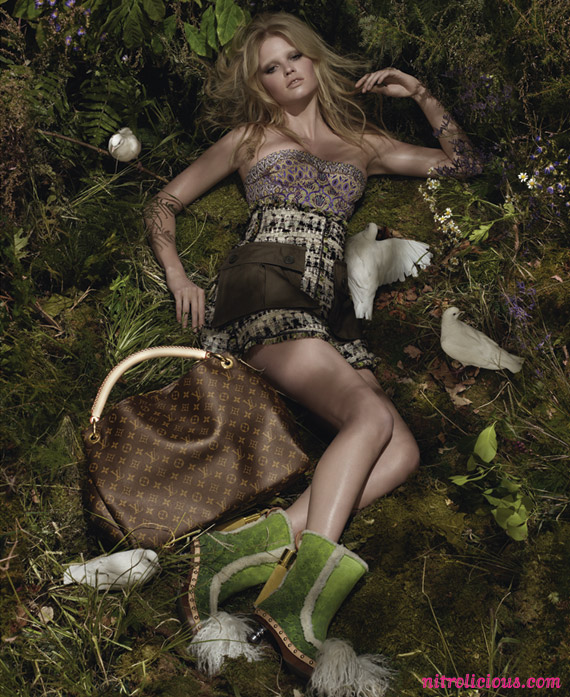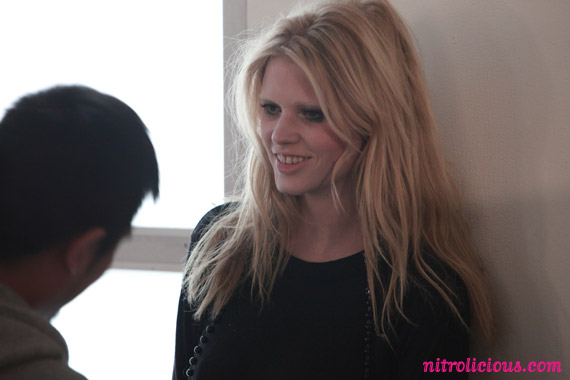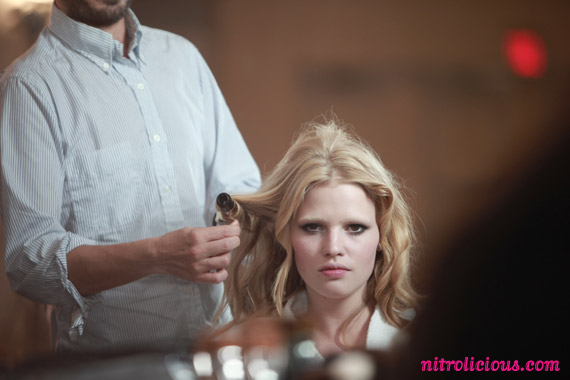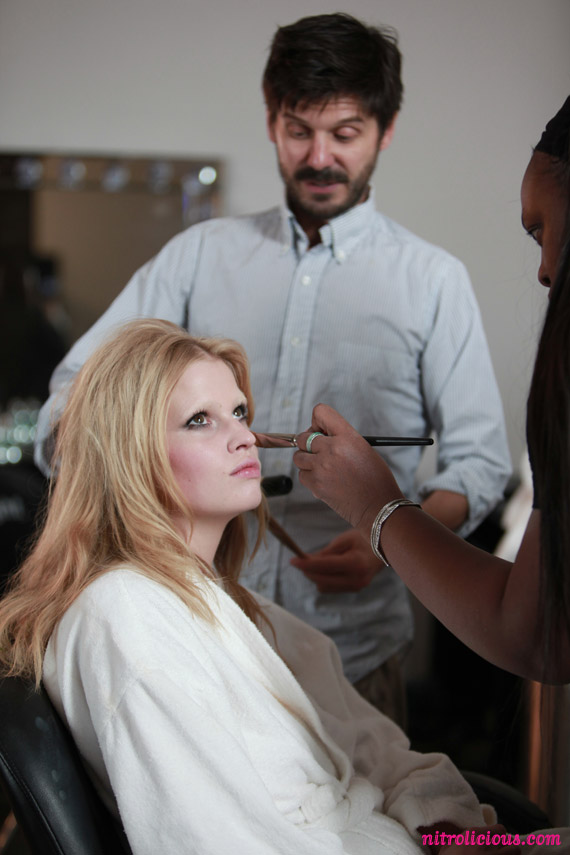 Categories: celebrities fashion handbags
Tags: