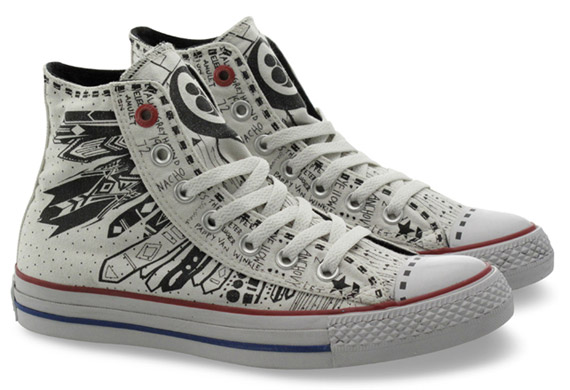 For Converse 1HUND(RED) Artists, Sophie Buhai and Lisa Mayock of Vena Cava did a version of their Havisu print, which captures their aesthetic, a combination of deco and Native American. "We want to wear it and we want our friends to wear it of course," Buhai says. "If we designed a shoe that in even a small way helps with the AIDS situation in Africa, then we're happy to do so."
According to the Vena Cava girls, the shoes were hand drawn with a sharpie with hidden shout outs to Pappy Van Winkle, chocolate covered orange peels, Greta Garbo, Peter Lugers, Dr. Strangelove, and walrus. As a contributor to 1HUND(RED), a percentage of the net wholesale price of the shoe will go to help fight AIDS in Africa, giving consumers an opportunity to become agents of change and offering a way to turn design into power.
The shoe launched this past Saturday, December 5th at temporary locations of The (RED) Store in New York City, San Francisco and London and select retailers globally and also on www.converse.com. Shoes retail for $75 and will be available in unisex sizing. I'm loving these new Vena Cava for Converse 1HUND(RED) Artists Chuck Taylor All Star!
NYC: The (RED) Store, 680 Fifth Avenue, New York, NY, 10019, USA
SF: The (RED) Store, Flood Building, 890 Market St, San Francisco, CA 94102, USA
LONDON: The (RED) Store, 376-384 Oxford Street, London, W1C 1JY, UK
More pics after the jump…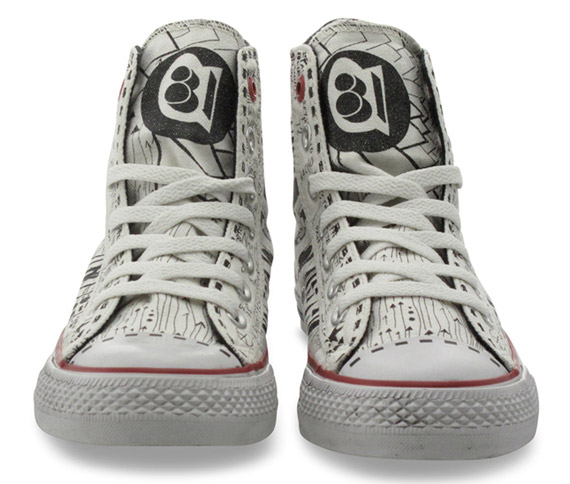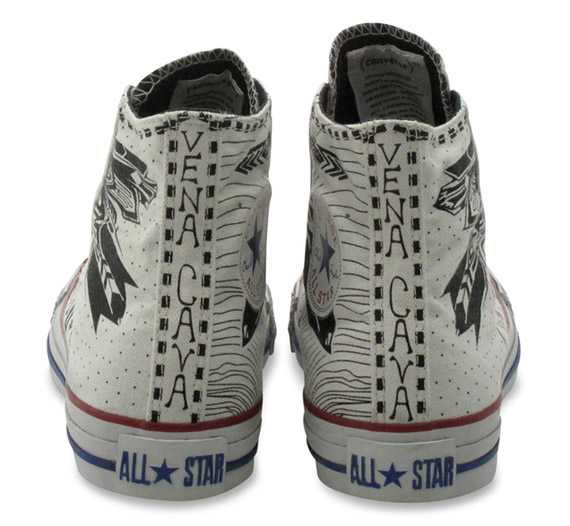 Tags: