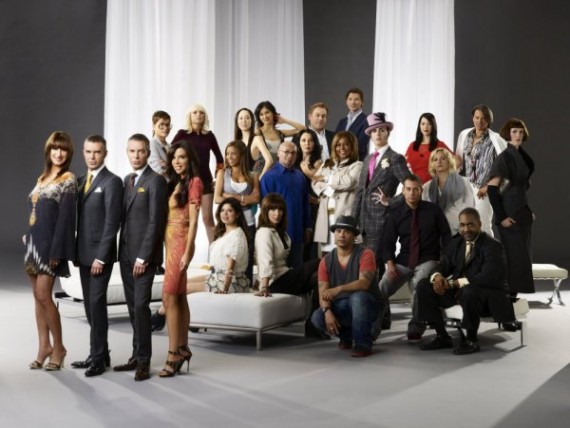 Photo courtesy of Bravo
Bravo, the original home to Project Runway, launched its latest fashion TV show, Launch My Line, on Wednesday night. The show features 10 "well-known professionals" paired with 10 established fashion experts to work together to bring fruition a clothing line they've always dreamed of launching. The 10 teams are put to the test as they have to rely on each other's expertise to produce a cohesive fashion line. Twin brothers Dean and Dan Caten of DSQUARED2 are hosts, and fashion notables Stefani Greenfield and Lisa Kline serve as judges. Each week the teams will work together to complete a look, walk the runway and be judged in front of a live studio audience. The last one standing at the end of the season will be able to design, create, and launch their clothing line.
Did anyone watch the first episode?
Check out the preview after the jump…
Categories: fashion
Tags: