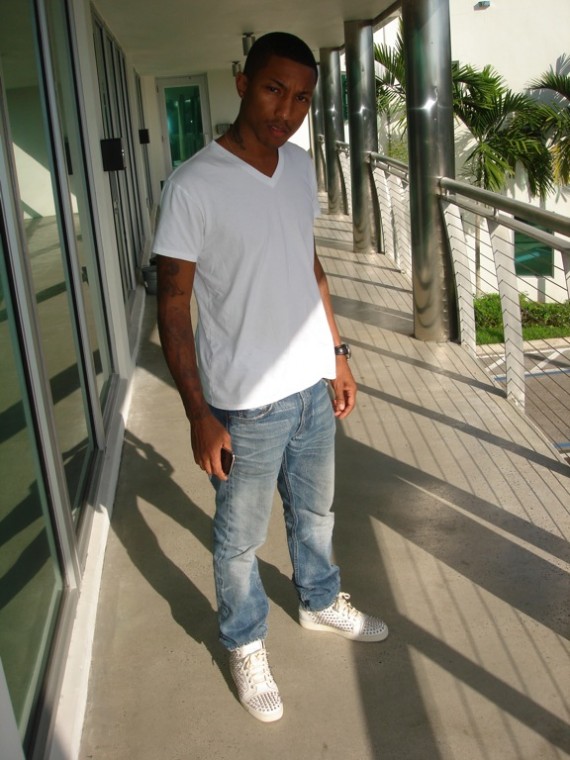 Photo via Pharrell's Honeyee blog
Spotted Pharrell Williams rockin' some dope soon-to-be-released men's Christian Louboutin spring/summer 2010 sneakers over a Sneaker News! Isn't it great to be a celebrity? Normally I don't post men & kicks but these studded out sneakers are to die for and even though they're for men I'm sure all the women will be trying to get a pair if they come small enough! These Louis Spikes sneakers are available in two colorways: white and black, and will retail for $1,200. Bagaholicboy posted some stock photos of the Louis Spikes and Freddy Flats which is black patent and studded out as well. Ladies are you ready to fight with the boys for a pair? Sick!
UPDATE: Check out the women's collection preview here.
More pics after the jump…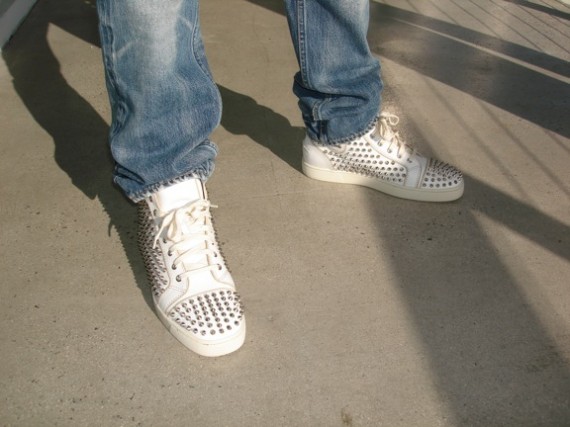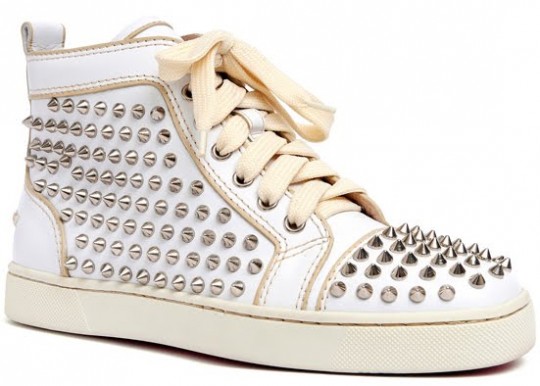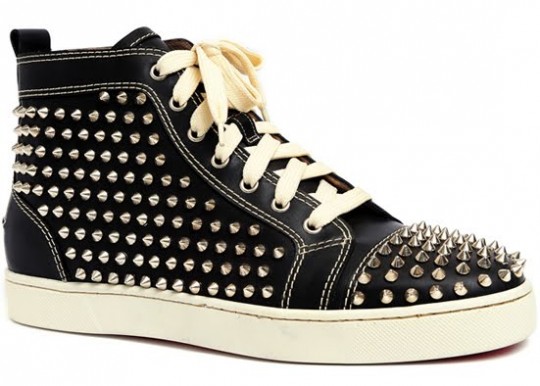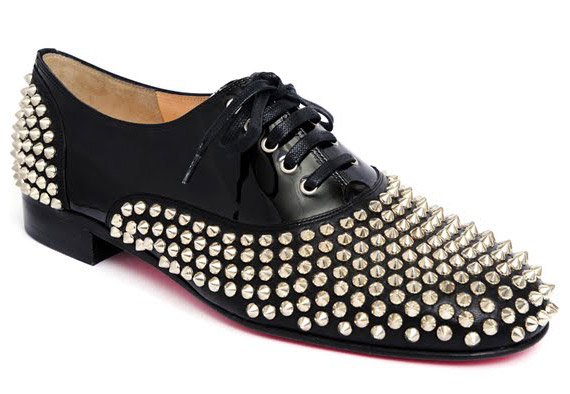 $795.0 BUY IT NOW 0hr 1mins

$715.0 BUY IT NOW 0hr 1mins

$375.0 BUY IT NOW 0hr 1mins

$300.0 BUY IT NOW 0hr 1mins

$599.99 BUY IT NOW 0hr 2mins

$300.0 BUY IT NOW 0hr 3mins

$219.99 BUY IT NOW 0hr 3mins

$650.0 0 bids 0hr 3mins
disclaimer
Categories: celebrities kicks mens
Tags: