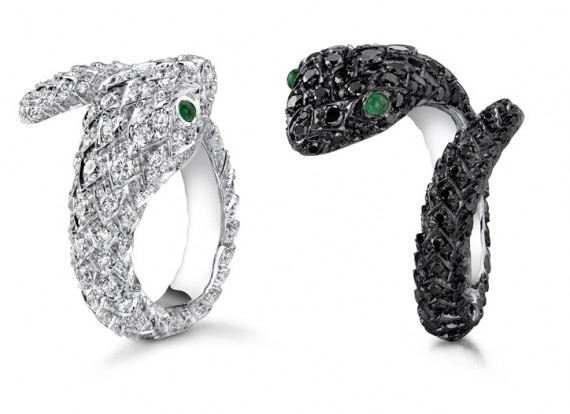 More celebrities are designing their own line, this time it's Brangelina: Brad Pitt and Angelina Jolie, the duo designed a jewelry collection for Asprey. According to WWD, the capsule collection of gold jewelry and silver accessories is called The Protector, which was inspired by the snake (When Angelina was pregnant with Shiloh, she was given a ring in the shape of a snake, since then she's considered the reptile a talisman and protector of her family.) and has been in the works for more than a year.
The collection "features silver baby gifts such as the spoon, an eggcup, tooth box and picture frame. For older children and adults, there are pendants and rings made from gold and micropavé diamonds, all featuring curving snakes. Prices start at $525 for a silver baby spoon with a curving, serpent-shaped handle, and all net proceeds from sales will go to Education Partnership for Children of Conflict, which was cofounded by Jolie in 2006." The limited edition collection will go on sale at Asprey stores in London, New York, Beverly Hills, Tokyo and Dubai later this week.
The collection looks pretty good, I love the snake theme and it's great that all net proceeds will go to charity. Big ups to Brangelina!
More pics after the jump…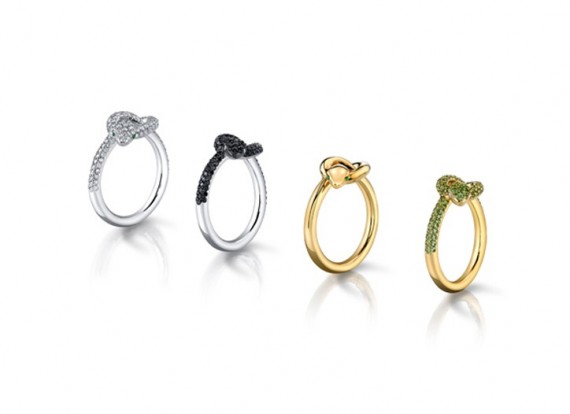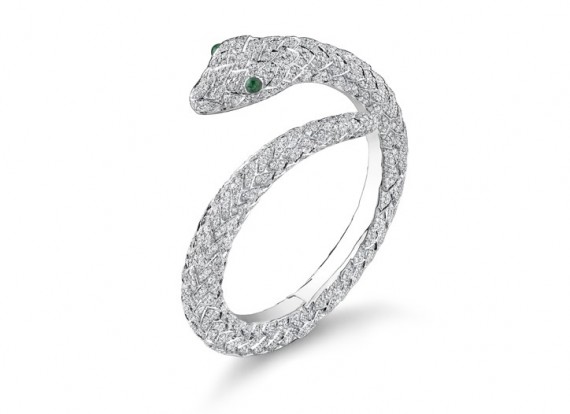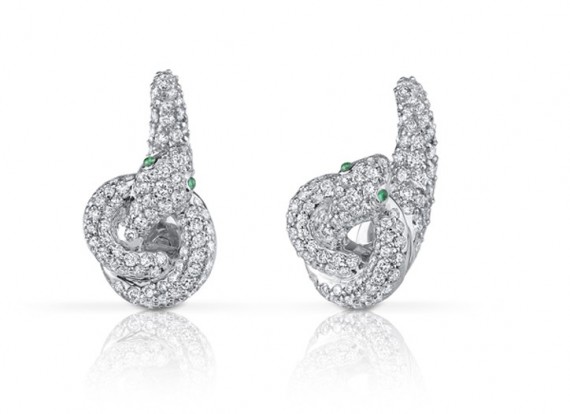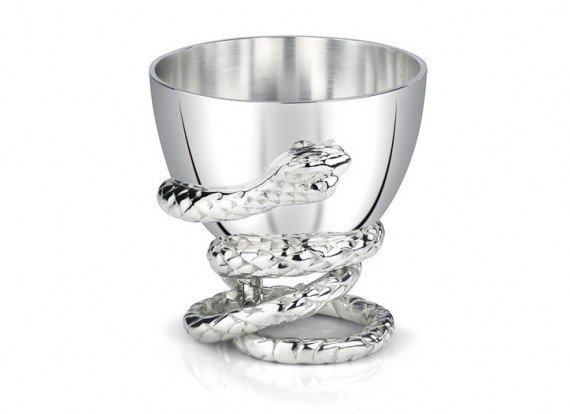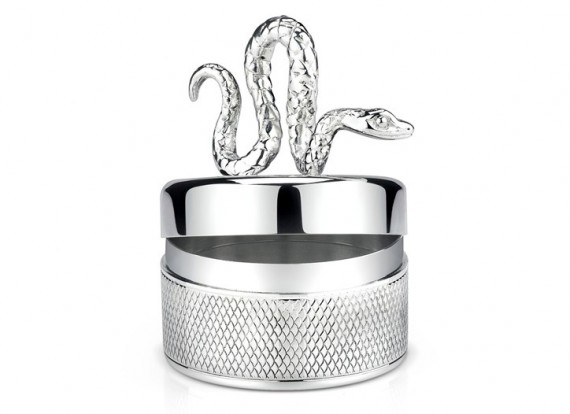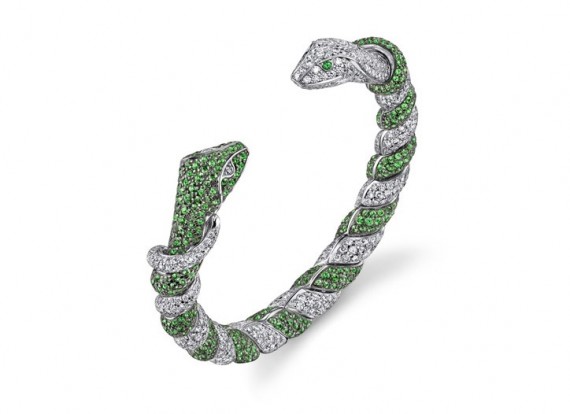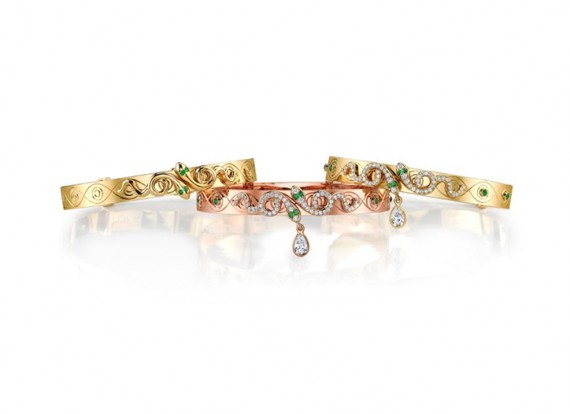 Categories: celebrities jewelry/accessories
Tags: