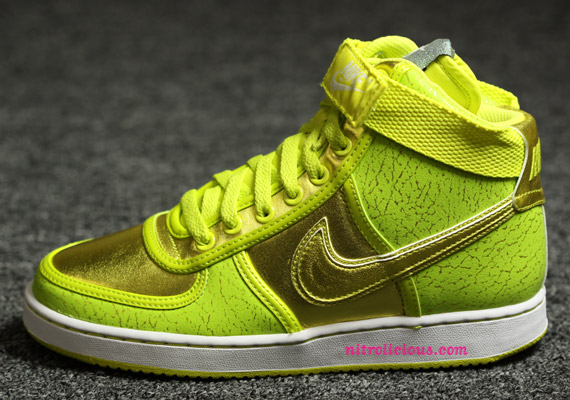 STYLE #: 315057-331
COLOR: Electrolime/Electrolime-White
For holiday 2009, the Nike Women's Urban line takes inspiration from the rich history of Ancient Egypt. The richness of their art and culture is under lock and key with symbols that protect the existence of a mysterious and intellectual civilization. Nike focused on unlocking the code of this ancient art and study its relevance to modern society. Ritual is revealed through the code of material culture, language and dynasties. Egyptian art embodies refined craftsmanship and dimensional creativity. They looked to reveal the ritual by taking inspiration from decadent paintings, opulent materials, and symbolic icons. The spirit and essence of the original queens have been transported into the hearts and minds of modern day urban queens. This energy is expressed through her self-empowerment, her self-confidence, and her self-evolution.
These new Vandal High in Electrolime/White features a scarab beetle on the tongue label, which represents rebirth and the ability to be reborn in Ancient Egypt. Scarabs were worn as jewelry, which inspired the colors and materials on these kicks. Love the pop of the electrolime colorway and crackle effect, these are available at Nikestore.com for $78.
More pics after the jump…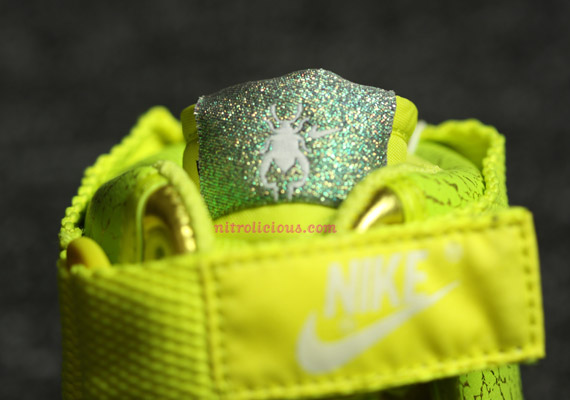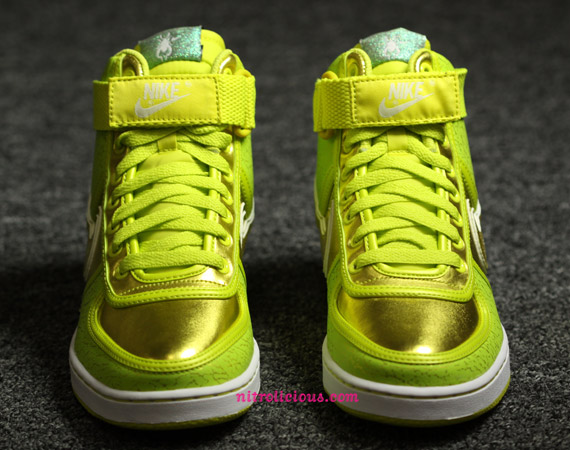 Tags: