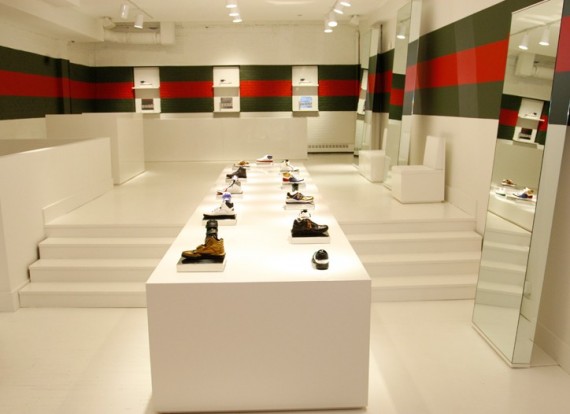 Photography: Thomas Iannaccone
Previously we posted a rendering of the Gucci Icon-Temporary store on Crosby Street in Manhattan and detailed looks of a few pairs of the men's and women's sneakers that Mark Ronson designed. Thanks to WWD, we now have the first look inside the store which is slated to open to the public Saturday, October 24th for two weeks. If you are lucky enough to score an invite to the kick-off party it's happening tonight, if not you might want to swing by to check out the red carpet and crowd.
As previously reported, the Gucci Icon-Temporary store is a flash sneaker store that will travel the world starting this month and a new limited edition Gucci Ronson sneaker will be introduced at each international destination of the tour, in addition to an exclusive edition of 18 sneaker styles in the Gucci – Icon-Temporary sneaker collection. For the Gucci Ronson collection, there will be 50 pairs available for sale in the stores, and 100 online, per city. For each city opening in the US, one special Gucci Ronson model has been reserved exclusively for the Gucci App. Only iPhone and iPod touch users can view these coveted models, and only they have the ability to purchase it.
More pics after the jump…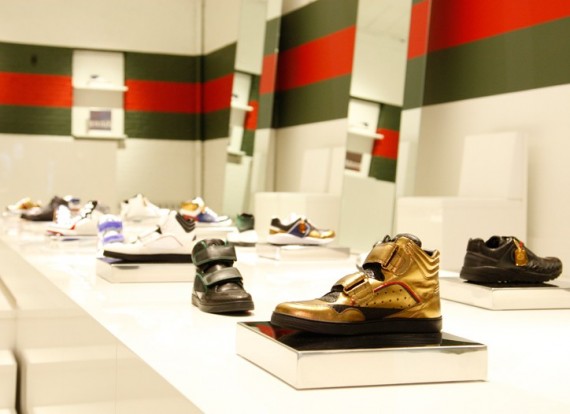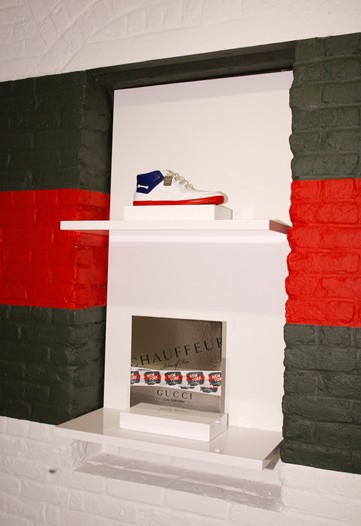 $550.0 BUY IT NOW 0hr 0mins

$269.99 BUY IT NOW 0hr 1mins

$550.0 BUY IT NOW 0hr 6mins

$1699.99 BUY IT NOW 0hr 22mins

$730.0 BUY IT NOW 0hr 23mins

$135.0 BUY IT NOW 0hr 29mins

$714.24 BUY IT NOW 0hr 43mins

$595.5 BUY IT NOW 0hr 52mins
disclaimer
Categories: celebrities kicks shopping
Tags: