Photo courtesy of Diesel
Diesel has always been creative especially with their denim collection, for fall/winter 2009 they launched a new exciting collection called Flash For Fun which features glow-in-the-dark jeans and T-shirts together with fluorescent trainers and underwear. The collection, developed by the Diesel creative team headed by Creative Director Wilbert Das, has been conceived for those who play hard day and night, 24 hours non-stop, without taking the time to change in between. A special fluorescent coating, devised to be glaring under UV lights, is layered on denim and cotton. Through this treatment, Flash For Fun pieces are discreet during the day and reveal extremely bright details and stitches at night, presumably at clubs. On denim, hidden graphics are revealed under black lights. Graphics are visible when exposed to darkness thanks to UV lights. Stitches and back patches appear on denim when it's dark (so go party in them!) together with the distinctive Diesel pocket stripe, presented in a dedicated acid color version.
Next Tuesday, Diesel is hosting a party to celebrate the Flash For Fun collection, this is the perfect time to rock 'em glow-in-the-dark jeans! Fun, fun fun, love it!
More pics after the jump…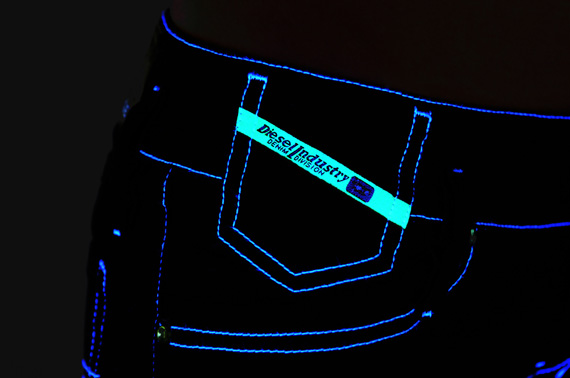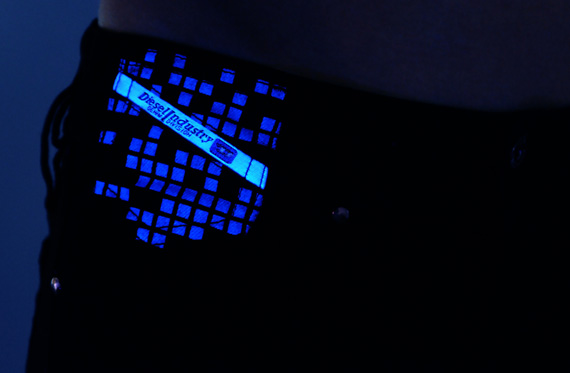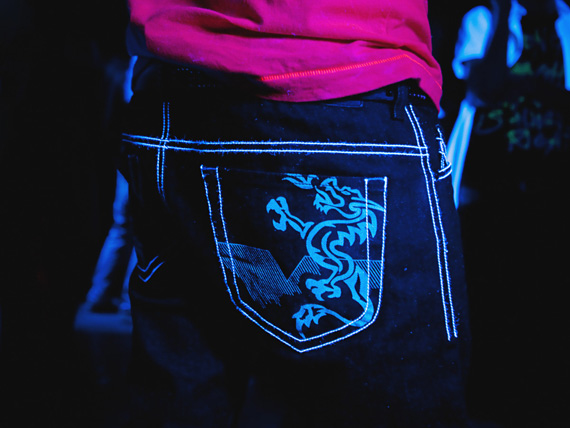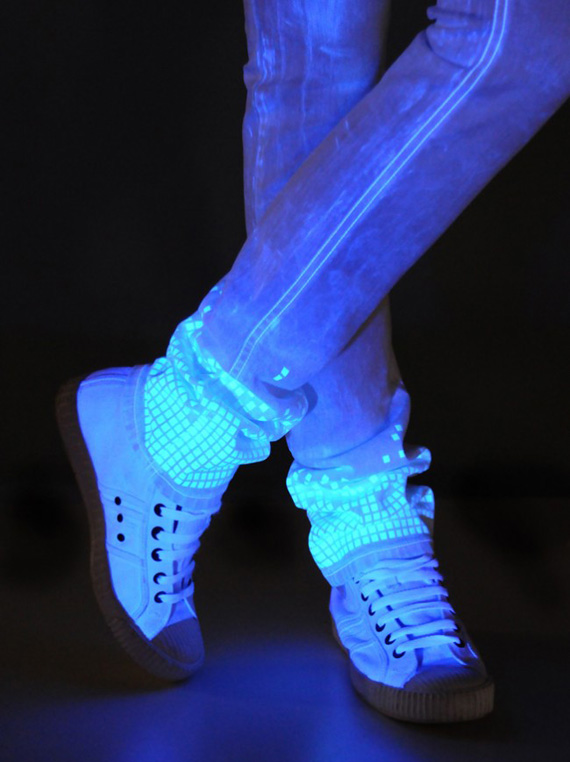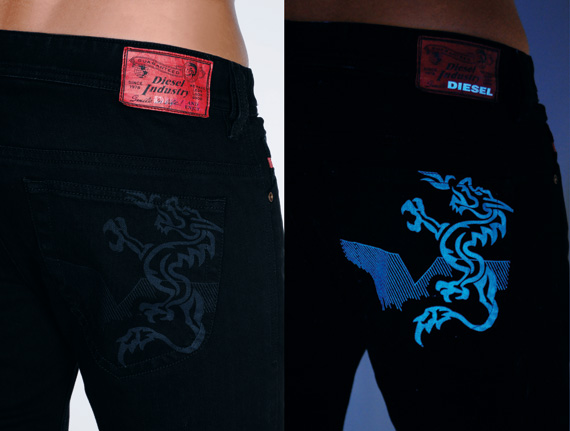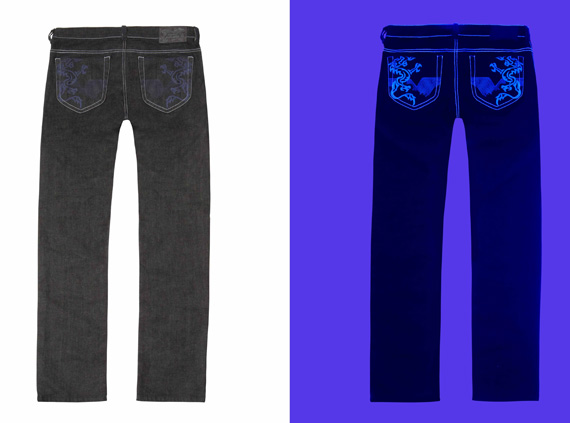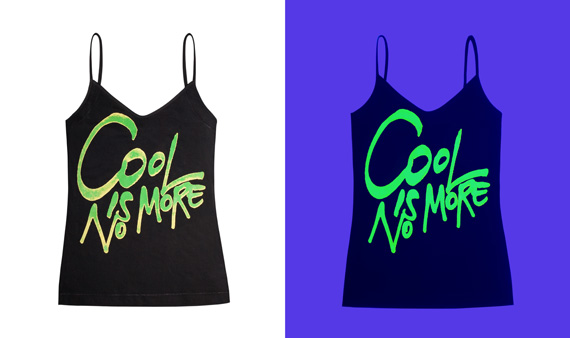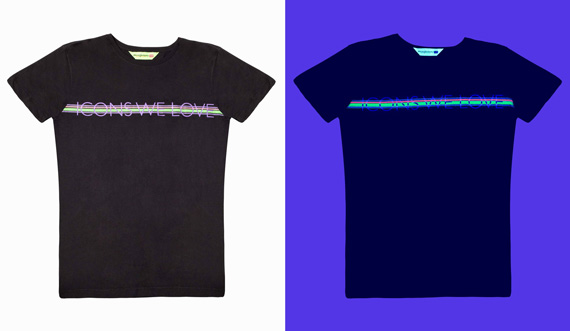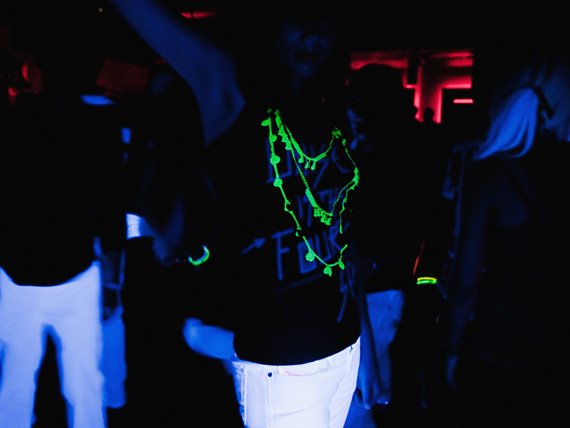 Categories: denim fashion kicks shopping
Tags: