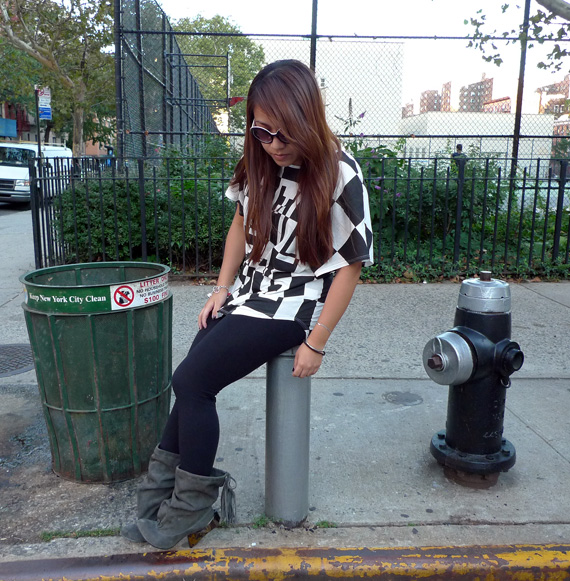 I'm seriously obsessed with the Irregular Choice Diamontina Boot, once I saw it on Karmaloop.com I knew it had to be mine! I wore the boots out this past Saturday and a lot of people came up to me and asked me what brand they were! Definitely "irregular" and unique, love the 4.5″ diamond like brushed reflective heel, nothing like I've seen before. The price is not expensive, it's $195, and for a pair of dope boots it's well worth it.
More pics after the jump…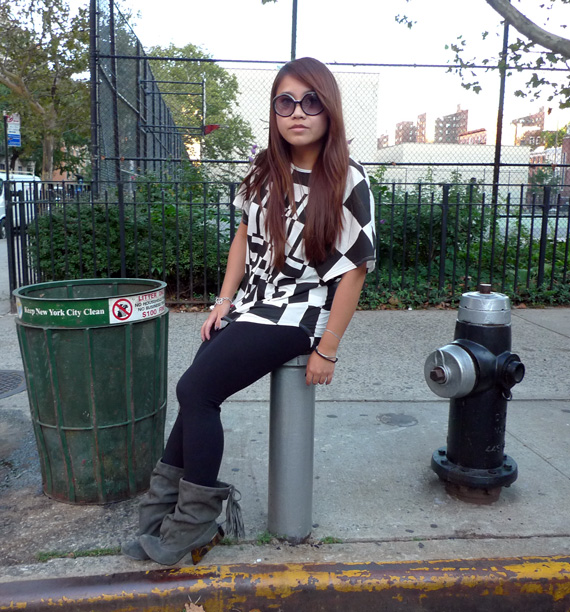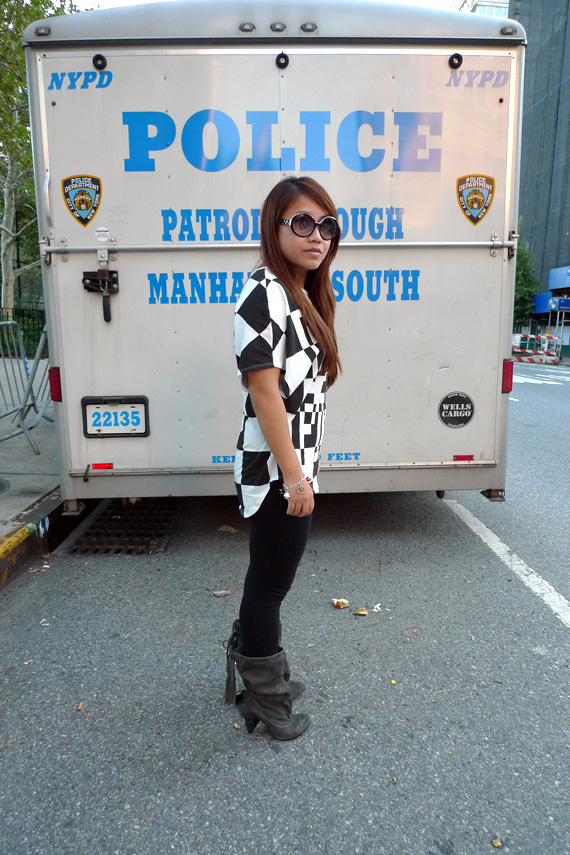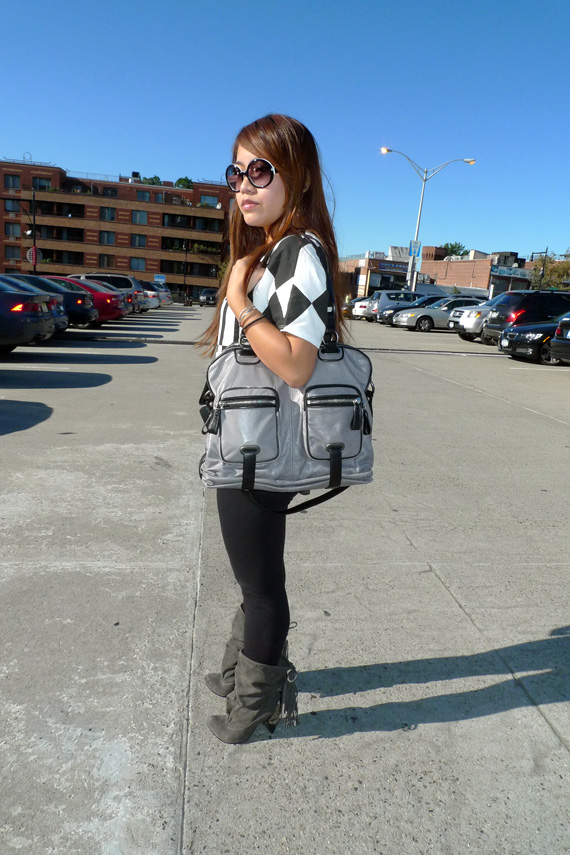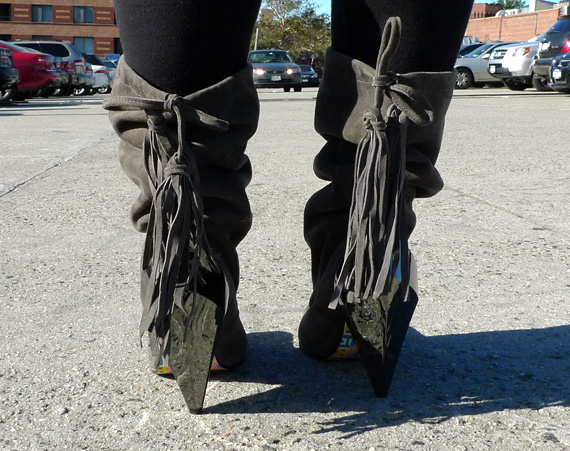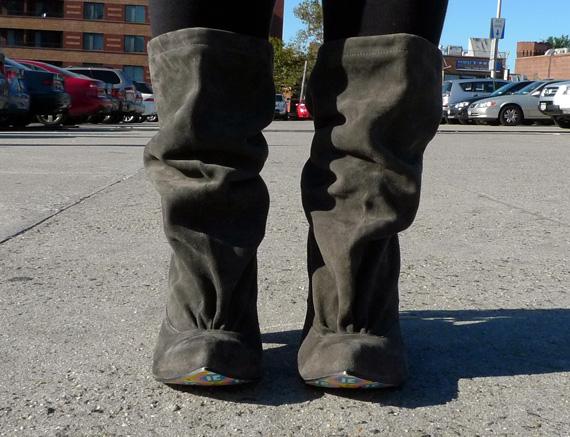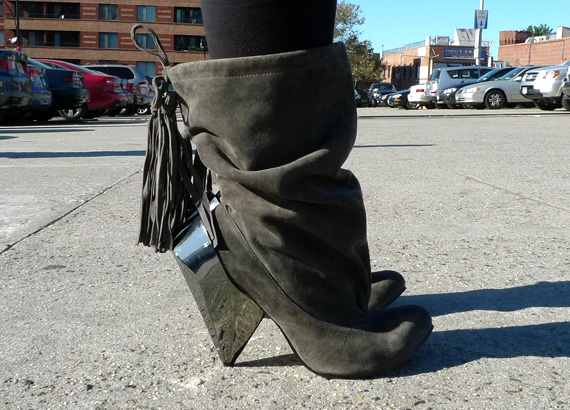 Outfit: DimePiece Geometric Tee, American Apparel Legging, Irregular Choice Diamontina Boot, Agnes B. Charm Bracelet, Chanel Sunglasses and Coach Cambridge Leather Zip Top Tote.
Categories: outfits shoes shopping
Tags: