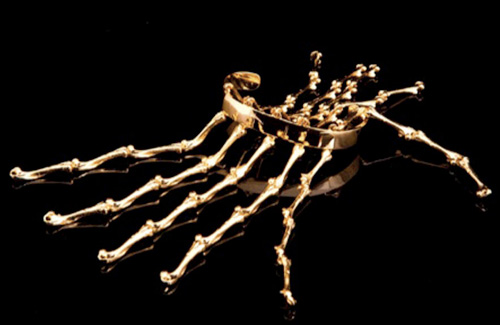 Due to a schedule conflict during New York Fashion Week, I wasn't able to go check out Bijules' spring 2010 collection. I met Jules a couple nights before her show and she was rockin' an amazing Bone Crusher Headband piece from her latest collection that night, it was hot! Bijules' "Scream and Spirit" spring collection was inspired by the gold regalia of African Kings and the dark elegance of the Vampire Hunter, the collection is in support of Keep A Child Alive Foundation. Bijules will donate 10% of sales from the "Scream and Spirit" line to Keep A Child Alive.
The collection was produced entirely of miniature bones gathered from the hills of northern California, Jules told me it was mouse bones (crazy!). The collection consists of pieces that hug the knuckle, hold the septum, pierce the feather, or adorn the forehead. Trompe l'oeil style and luxe materials coalesce to communicate the importance of support and protection in a beautifully dignified way. Iconic "Scream and Spirit" jewelry retails from $300 to $25,000 and will be available at your finest retailers across the world like Henri Bendel, Herve Leger/Max Azria in L.A., and select boutiques nationwide as well as internationally at Colette in Paris and shops in Dubai and Tokyo.
I'm so loving the bones wrist bracelet (pictured), bones headband, bones bar ring and birds skull nail rings! Amazing stuff!
More pics after the jump…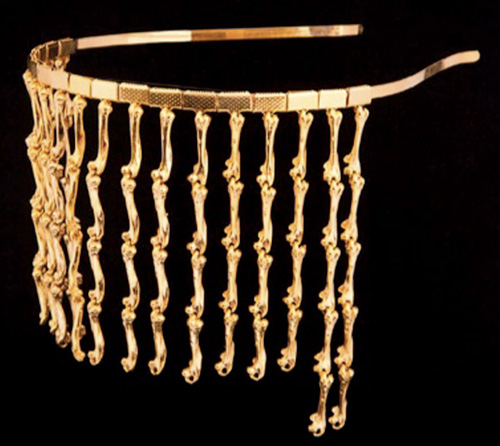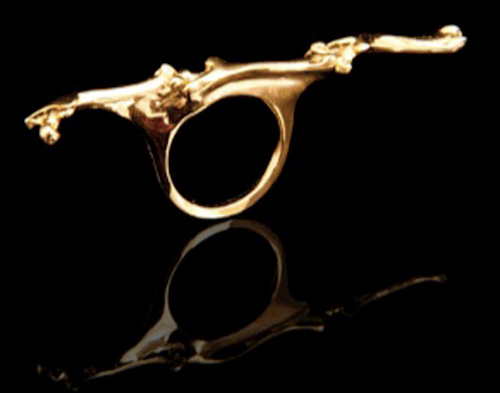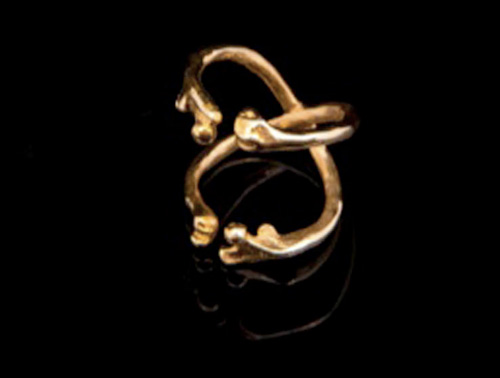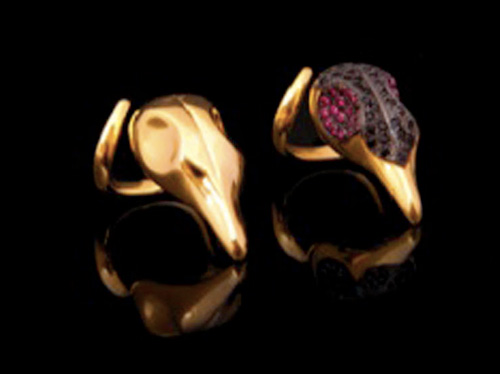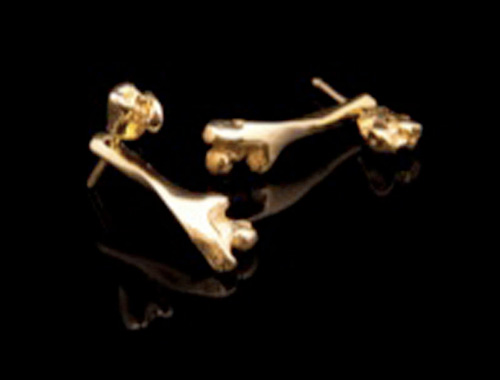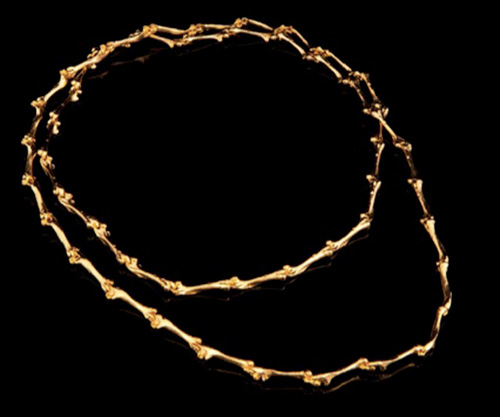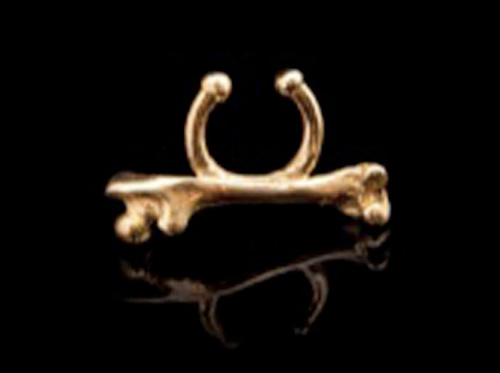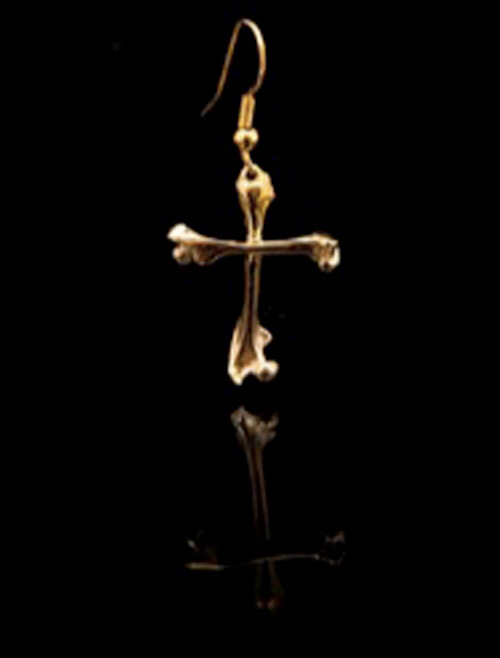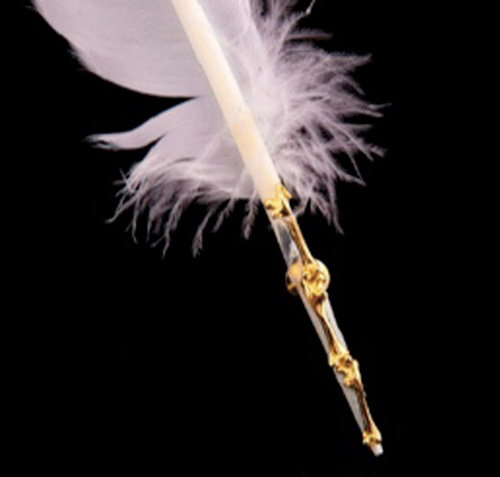 Categories: fashion week jewelry/accessories new york fashion week
Tags: