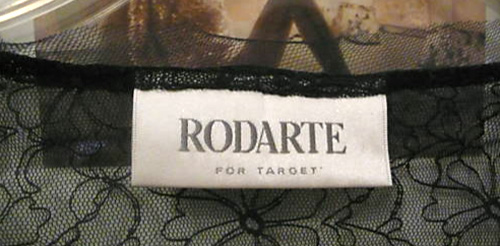 Last month some of you guys got a sneak peek of the Rodarte for Target collection from the editor's preview via Twitter but per Target's request it was removed. Today, reader lucy92 tipped us off on a Rodarte for Target spotting on eBay
, again leaked by an editor that went to the preview. According to the auction, it was a gift to the editors from the Rodarte for Target preview. The dark navy blue floral lace scoop neck shirt short sleeve top ended at $10.49, I wonder what it will actually cost when it releases and may be more will pop up on eBay. The lace top looks pretty nice from the picture, I anticipate to see the full collection. Do you like the first look?
The Rodarte for Target Go International collection consists of 55 pieces and will range from $9.99 for knee-highs to $79.99 for a leopard print jacket. According to a Target spokesman, the collection is "very feminine, yet very modern and incorporates a rich mix of patterns and fabrications and everything from sequins and bows to faux fur". Mark your calendars, the limited edition collection will launch at Target stores nationwide and on target.com on December 20, 2009, and will be available through February 6, 2009.
Full pic of the lace top after the jump…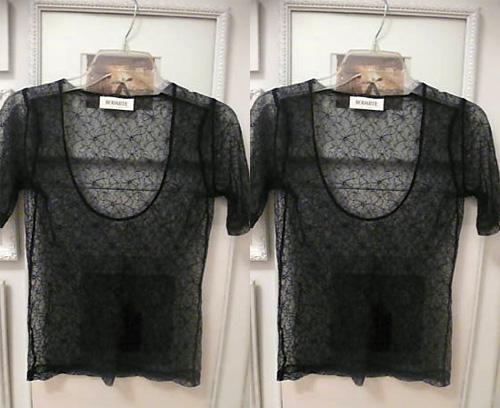 —-
Categories: fashion shopping target
Tags: