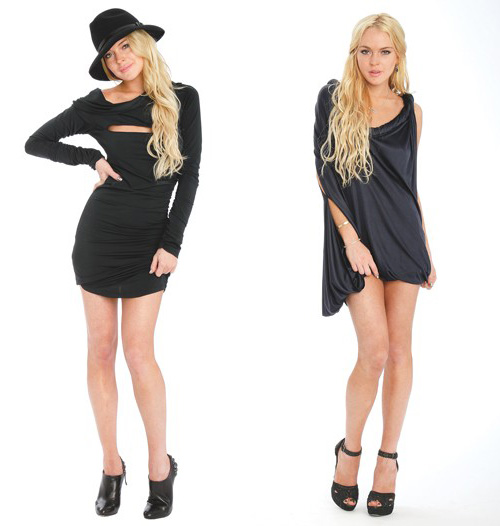 Back in June, rumors were brewing that the house of Emanuel Ungaro was in talks with Lindsay Lohan to sign her on as a "creative consultant" for the fashion line which made Esteban Cortazar pretty unhappy. Today, WWD reports that Ungaro teamed up chief designer Estrella Archs and Lindsay Lohan as an "artistic adviser" to design a collection which is slated to debut in Paris on October 4th. Lindsay is not there just for one season, she signed a multiyear contract with the brand. But don't expect to see her posing for the ad campaign, she won't appear in Ungaro advertising.
Why Lindsay you may ask? Mounir Moufarrige, Ungaro's chief executive officer says, "Odds are it could work. Everything we're going to get is going to be a plus. I think the noise level around Lindsay will be very, very big. My target consumer for Ungaro is the woman of perpetual 30, and I think the combination of these two girls will greatly contribute to burnishing a great name, which is Ungaro."

Lindsay told WWD, she hopes to take Ungaro to a "younger place" with a harder fashion edge. "When I'm involved in a project, I give my all to it. I feel like there's a correlation between everything I do, whether it's pop music or film. I've always played a big part in what I wear, the costumes. Clothing is something that's so expressive in so many ways. It really interests me. To be in a position where I'm working with a fashion house in Paris sets it apart from every other celebrity brand."
Hmm…I wonder if these pieces Lindsay's rockin' are part of "her" designs…Your thoughts?
More pics after the jump…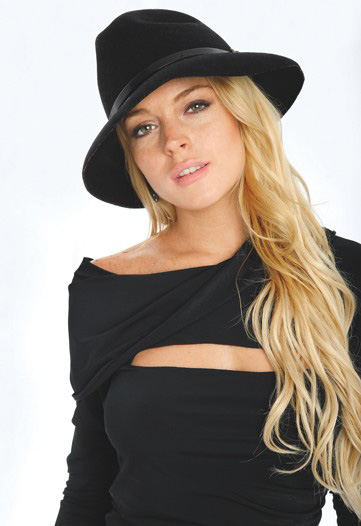 —-
Categories: celebrities fashion fashion week
Tags: