I have a weird thing about interesting soda bottles, I like to collect them. Last year Roberto Cavalli designed for Coca Cola Light, the Italian version of Diet Coke and this year they've tapped eight female designers — Donatella Versace, Alberta Ferretti, Anna Molinari from Blumarine, Veronica Etro, Silvia Venturini Fendi, Marni's Consuelo Castiglioni, Angela Missoni and Rossella Jardini at Moschino according to WWD. The collaboration is to benefit the Milan for Abruzzo charity project, each designer created four special cover-ups for the bottle and will be unveiled at a special runway show on Sept. 24 in the courtyard of Milan's Palazzo Reale.
"An auction will be held that night to benefit the Milan for Abruzzo program aimed at finding scholarships to help young women in the Italian region devastated by an earthquake last spring. The bottles will also be on display open-air exhibitions in key spots around the city from Sept. 25 to Oct. 4 and a limited number will go on sale starting Sept. 25."
Nice, wish I can get a set of these for display!
More pics after the jump…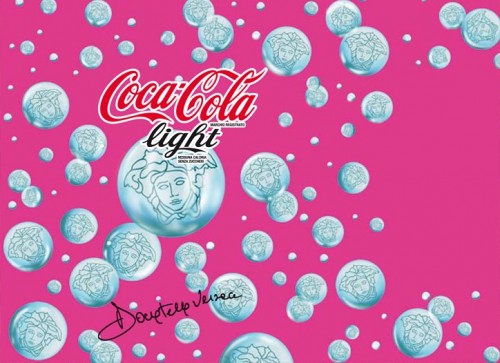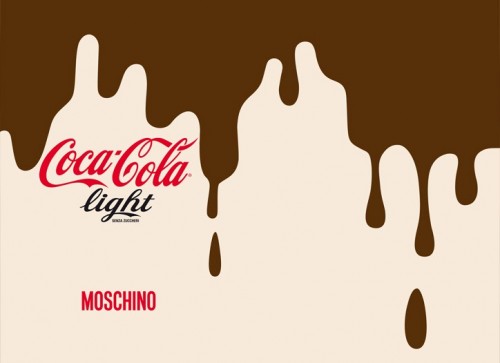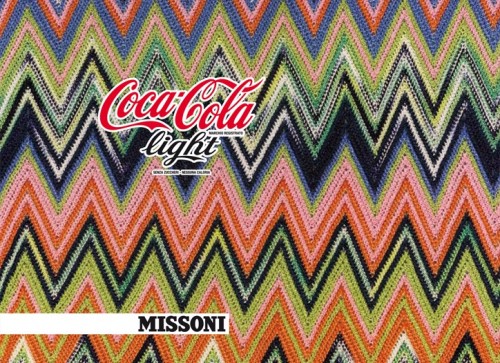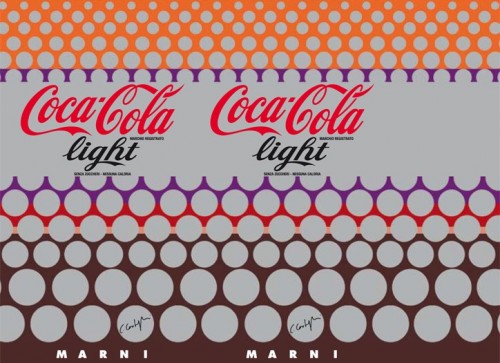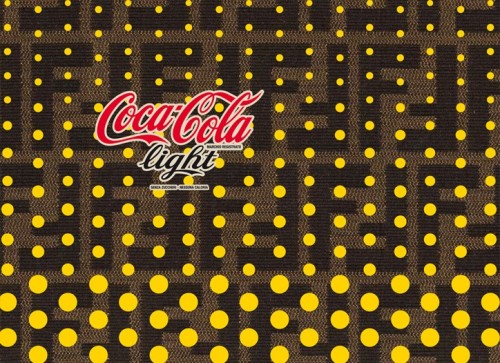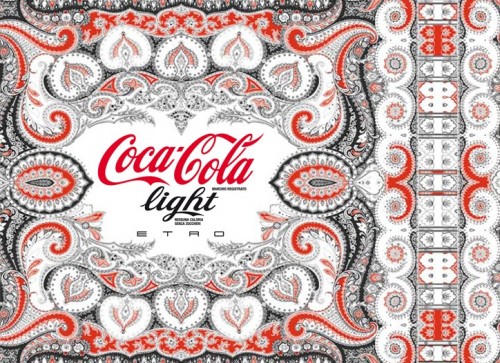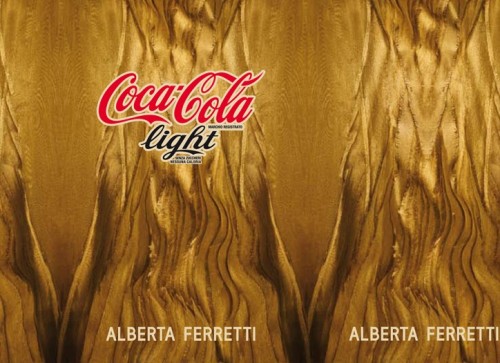 Tags: