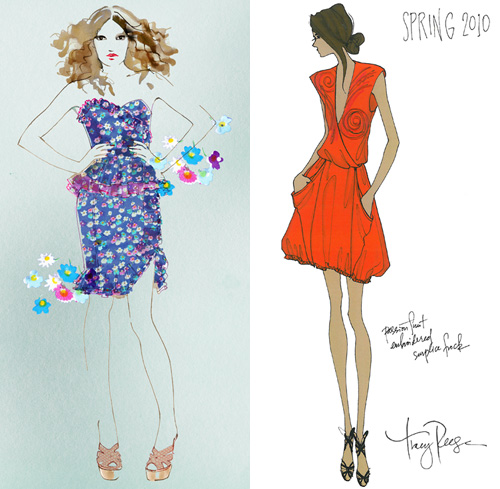 Can't believe next week is the start of New York Fashion Week already, time really passed by fast this year. As NYFW gets closer and closer, more sketches from designers are hitting our inbox. Here's a peek at Rebecca Taylor and Tracy Reese sketches including their inspirations behind their Spring 2010 collections.
The Rebecca Taylor girl for spring explores urban femininity. She works, lives and plays in the city. Towering printed sandals and architectural structured stretch dresses are softened with femme corset-inspired bustiers and flippy, fun, pull on printed skirts. Our girl likes to wear her boyfriend's blazers and super soft cashmere athletic inspired sweaters thrown over top tiny leather skirts. Spring 2010 encompasses playful use of colors, prints and textures. The palette is intense with shades of big apple reds, shocking pinks, electric blues, and retro jades contrasted with desert tans and soft, peachy oranges. Sharper than seasons past, strong shoulders and a new, waisted silhouette enhance the look our girl wantonly craves.
The Tracy Reese spring 2010 collection is a study of juxtapositions; the contrast between architectural and relaxed silhouettes, hard and soft, sheer and opaque. Femininity enlivens current wardrobes, with a focus on draping and ruching and modern embellishments. Intense color combinations, vivacious prints and multi-layered shapes inject Reese's spring collection with positivity.
"To enter spring with a modern and upbeat attitude we used vibrant hues and the combination of architectural shapes and easy folds on drapey materials. A passion fruit surplice frock in a relaxed, draped silhouette with textural embellishment is the perfect piece to kick off the season with a look that is elegant with edge," Tracy Reese, Designer and Founder.
Bigger pics after the jump…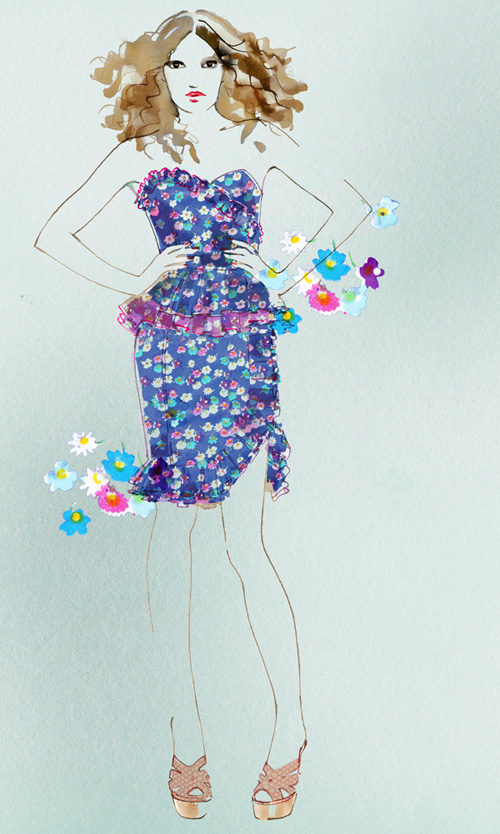 Rebecca Taylor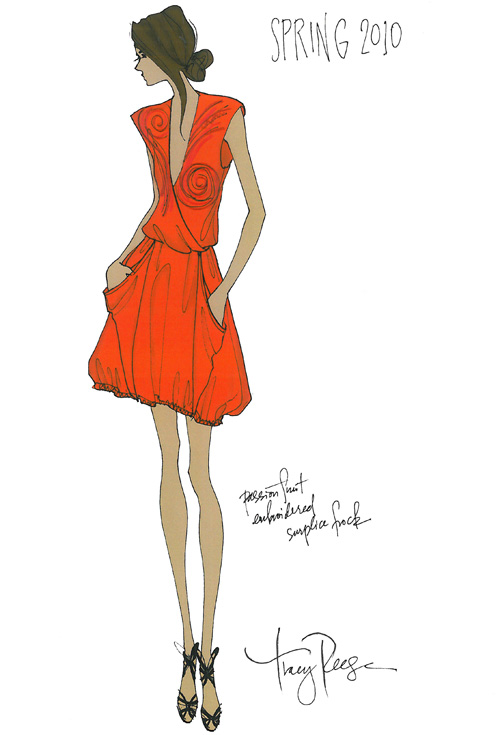 Tracy Reese
—-
#NYFW
Categories: fashion fashion week new york fashion week
Tags: