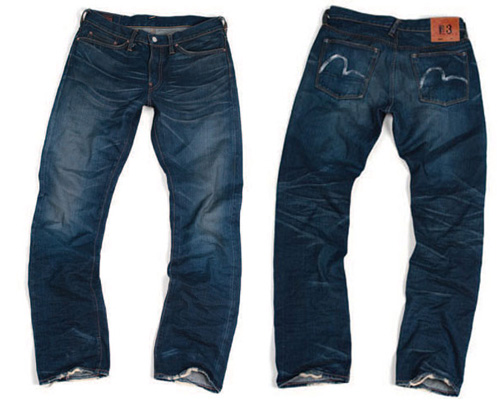 Evisu is now relaunching its brand with Scott Morrison as new Creative Director and CEO. Scott, a pioneer in the premium denim movement, founded Paper Denim and Earnest Sewn. The collection pays homage to the fascinating and forgotten roots of the brand. The 5 pocket jean was originally designed in 1880s. Around 200 years later, in 1991, Evisu launched the "premium denim" movement, which in the late 90s, gave rise to popular brands like Earnest Sewn, PRPS, Earl Jeans and Paper Denim. Besides using the best Selvedge denim in the world, Evisu jeans go through a "dry" and "wet" process" that gives each pair its unique look and can take up to one week for a pair to be finally ready.
The relaunch of Evisu will focus on the quality, craftsmanship, and authenticity that made them the IT jeans in late-90s, Evisu was also the first denim brand to sell in mass for over $100 a pair. The relaunch initially includes three collections for men and women with no two pairs of jeans alike, Evisu Genes ($150 to $198), Evisu ($198 to $265) and Private Stock ($600 to $700) a replica quality, one-of-a-kind pieces, hand painted logo and numbered. For this line craftsmen use various techniques to create unique detailing (e.g. burns using cigarette lighters, hand painted buttons etc.). Evisu's new collection will be available exclusively at Barneys in November 2009 and starting in January 2009 at Fred Segal.
More pics after the jump…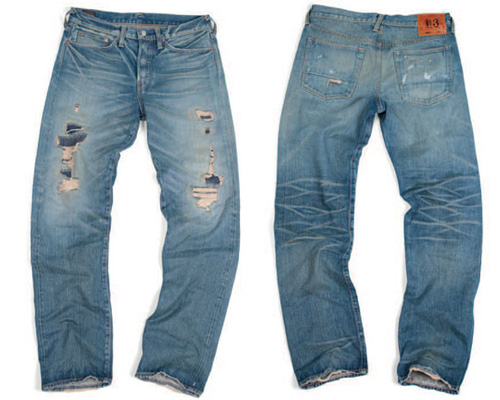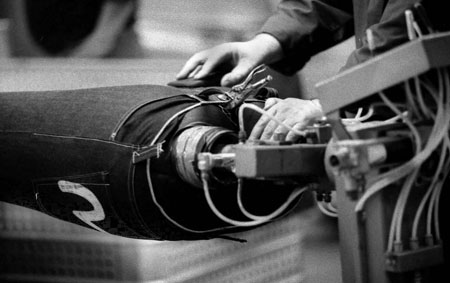 The dry process is completed by hand: The uniqueness of each garment is created during the dry process as a craftsman hand-sands one piece at a time on an apparatus called a "Sanding Tandem" and uses hand applied scrapping tools to create vintage effects, forgoing molds or more conventional methods. Wet process is completed in washing machines. Resin, color treatments and other liquids are applied. The jeans are then put into a bath with an enzyme or stone wash giving each pair its unique look and feel.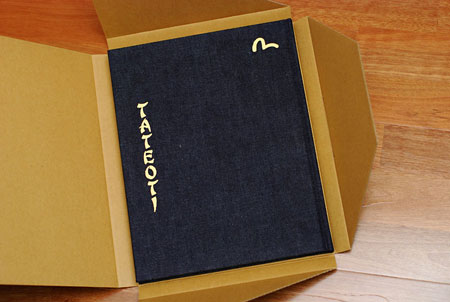 Tateoti book ("the bible of Evisu brand and its histroy) with archive images of Evisu jeans from raw to the worn state tracking the evolving nature of each unique pair.
Tags: