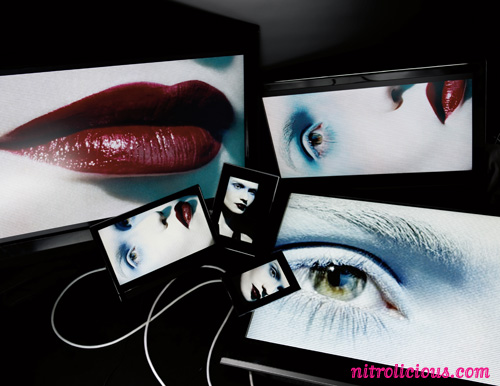 Everything is about HD right now, the sharp tone, color and picture clarity of Hi-Def TV makes us extra conscious about how we look on camera. The MAC In High Def collection is makeup designed for the new-technology demands of the professional world…
The MAC In High Def collection is everything an artist or makeup aficionado needs to make a picture perfect face. The cornerstone of the collection is MAC Face and Body Foundation. Revered by makeup artists in the photography, film and fashion worlds, Face and Body Foundation has kept skin hydrated, smooth and satiny since it launched over 20 years ago – it's truly the industry's foundation of choice for a flawless face. Top off with Mineralize Skinfinish/Natural, this tag team foundation and baked powder works wonders by imitating skin's natural texture and tone, a must for HDTV. Rounding out the collection are four smooth and subtle shades of Lipstick, ensuring lips are coated in creamy neutrality, perfect for a close-up.
MAC In High Def will be available for a limited time starting September 10th 2009.
More pics after the jump…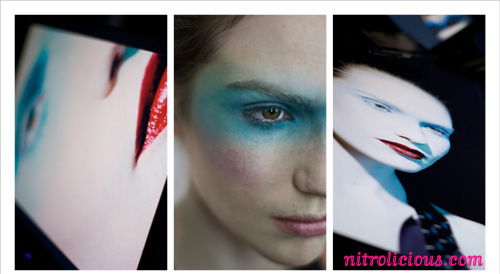 LIPSTICK Suggested Retail Price $14.00 U.S./$16.50 CDN
Close To Real Light neutral peach pink (Lustre)
High Def Mid-tone neutral coral (Amplified)
Sharp Focus Deep brown plum (Lustre)
Resolutely Red Deepened claret (Lustre)

Mineralize Skinfinish/Natural Suggested Retail Price $25.00 U.S./$30.00 CDN
Light Soft pale beige
Light Medium Pale golden beige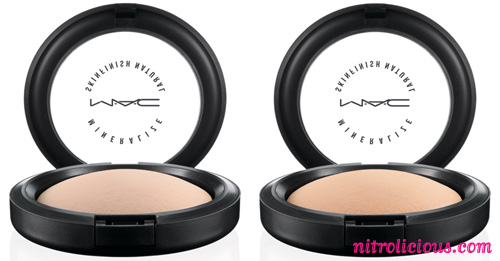 Mineralize Skinfinish/Natural Suggested Retail Price $25.00 U.S./$30.00 CDN
Medium Soft creamy beige
Medium Plus Tan beige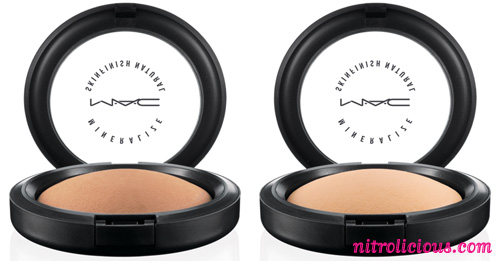 Mineralize Skinfinish/Natural Suggested Retail Price $25.00 U.S./$30.00 CDN
Medium/Dark Caramel beige
Medium Deep Rich golden tan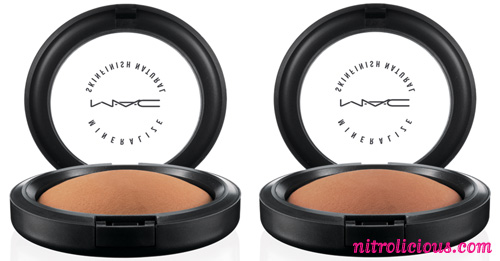 Mineralize Skinfinish/Natural Suggested Retail Price $25.00 U.S./$30.00 CDN
Dark Deep caramel
Deep Dark Rich golden bronze

Face and Body Foundation Suggested Retail Price $32.00 U.S./$38.00 CDN
C1 Soft ivory, N1 Soft alabaster, C2 Golden creamy beige, N2 Porcelain beige, C3 Golden sandy beige, N3 Creamy natural beige, C4 Golden natural beige, C5 Pale golden honey, N5 Caramel beige, C6 Rich golden honey, C7 Warm caramel, N7 Warm bronze, N9 Deep warm bronze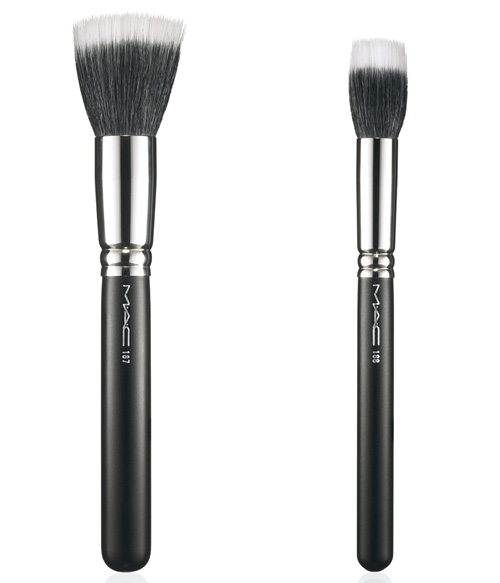 BRUSH
187 Duo Fibre Face Large full circular brush used for lightweight application and blending of face products
Suggested Retail Price $42.00 U.S./$50.50 CDN
188 Small Duo Fibre Face Flat topped, full circular brush used for lightweight application and blending of any face or cheek formula
Suggested Retail Price $34.00 U.S./$41.00 CDN
Categories: beauty
Tags: