Photography: Brooke Nipar
Last month you've got a sneak peek of the DimePiece Fall/Winter 2009 Collection, I've been waiting forever for the drop since I've been dying to get my hands on the Cat Scratch Hoodie and Barbie Clones Leggings. Finally, the collection has dropped featuring the beautiful Cassie in their "Nine Lives" look book. Playing off their brand's motto, "A kitten with claws", DimePiece describes Nine Lives as another installment to their ever-evolving and unceasing line based around female empowerment and an ode to change.
The all black and white collection is a conceptual metaphor for the right to interchange your role in any way you please. The line is expressed by modern pop art-themed prints and t-shirts with the cheekiest and most feminist of phrases; along with hoodies, sweatshirts, leggings and jodhpers fabricated with an unusual mix of jersey, mesh and fish net.
DimePiece will be releasing a special line of tees and tanks based on Cassie's new album, "Electro Love", the exclusive tees and tanks for Cassie and the Fall 2009 collection are available now on www.dimepiecedesigns.com.
This is my favorite DimePiece collection to date, I'm loving a lot of pieces! Good work ladies!
More pics after the jump…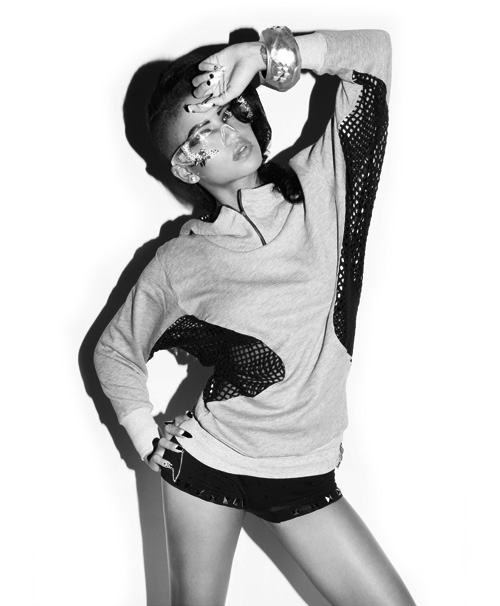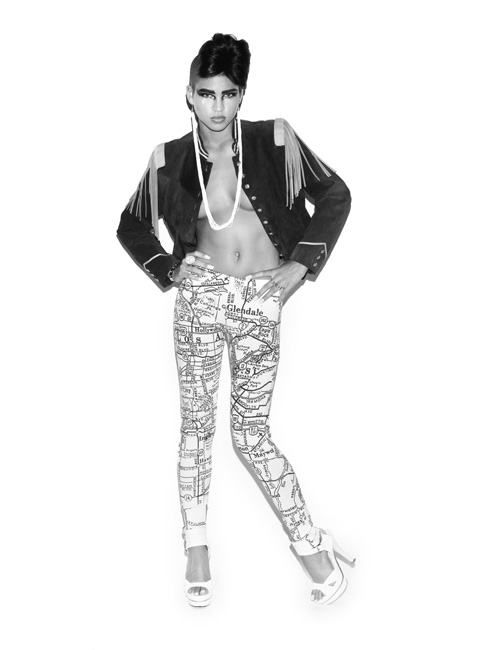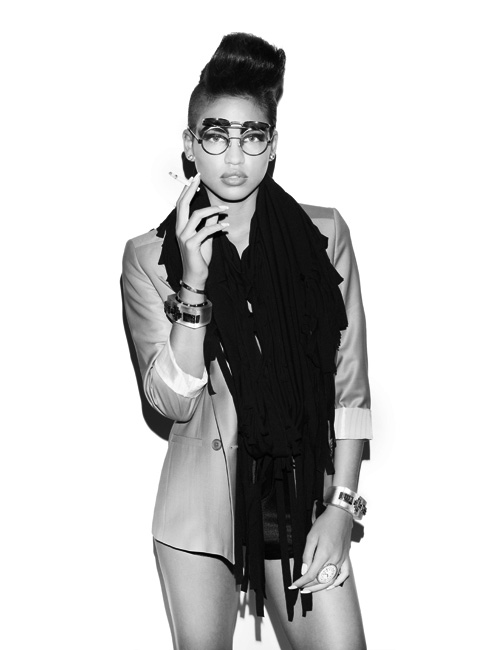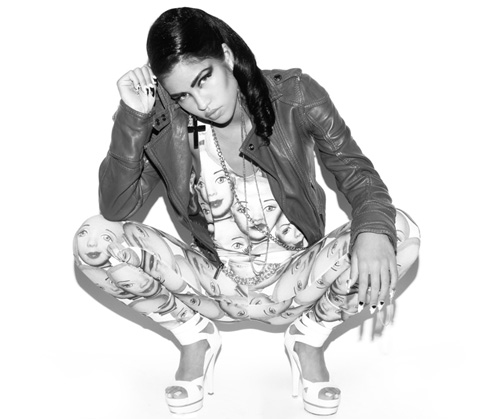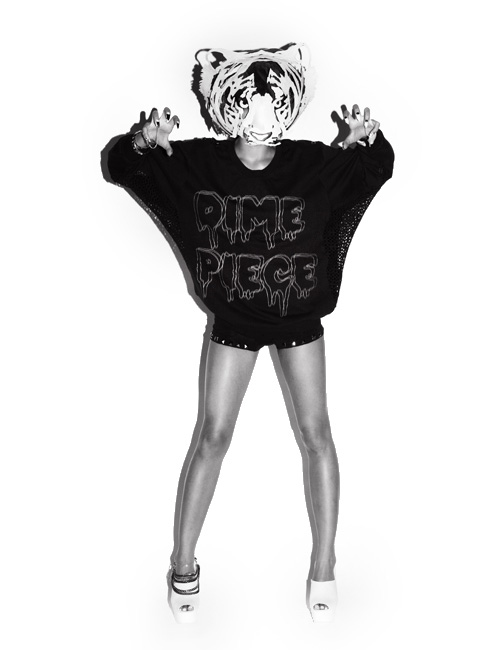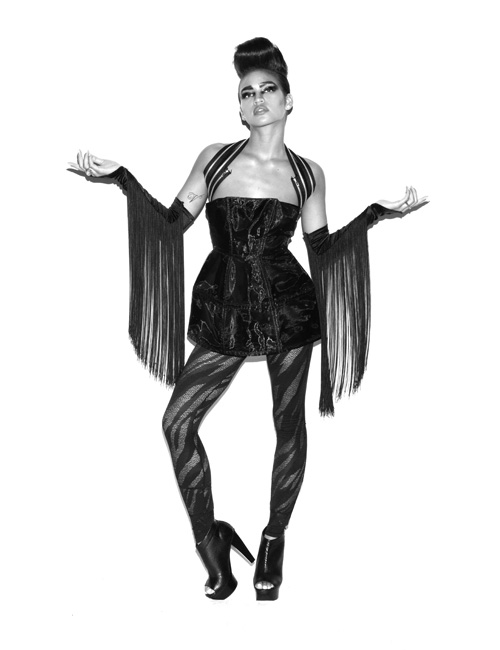 More pics on the next page…
Categories: celebrities streetwear
Tags: