Last look at my beautiful Calgel nails!
After almost 3 weeks of having Calgel Japanese Nail Art on my nails which was surprisingly still pretty intact except for a few minor things like the corners were losing color and going out of shape, a few rhinestones fell off and my nails growing out it looked pretty good. Since I was busy this weekend and didn't really want to pay $20 to remove my Calgel, I decided to remove it myself. I googled how to remove it and it was simple, all you need are acetone nail polish remover, cotton pads, aluminum foil and buffer. It took about 30-40 minutes to remove Calgel from both hands and after removal my nails are pretty strong. I'll let it rest for one day before I paint them.
Would I get Calgel again? Yes, but only on special occasions and on vacation since they look super nice and will not chip for about 3 weeks. Especially if you're going to the Caribbean Islands where you'll always be on the beach, regular nail polish chips and peels with constant water and heat. Otherwise, I'll just stick with my normal nail polish since I like to change my polish pretty often and removing Calgel takes a bit of a work.
Check out the steps I took to remove Calgel after the jump…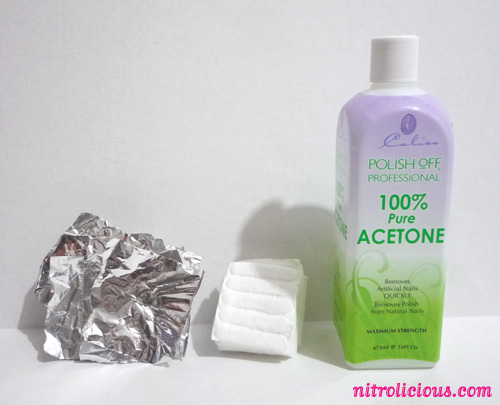 Aluminum foil, cotton pads and acetone nail polish remover.

Pour acetone nail polish remover on cotton pad and wrap around fingers.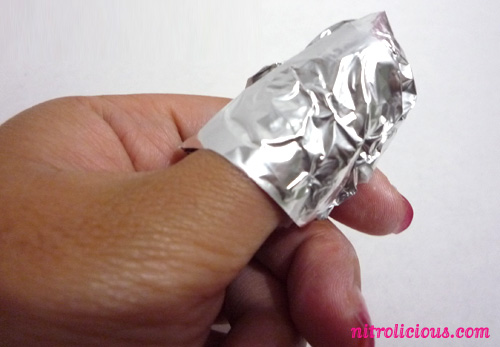 Then wrap the aluminum foil on top of the cotton pad.

Keep on for about 10 minutes, then check to see if you can scrape off the Calgel easily. I just used my nails to scrape off, it was fast and easy.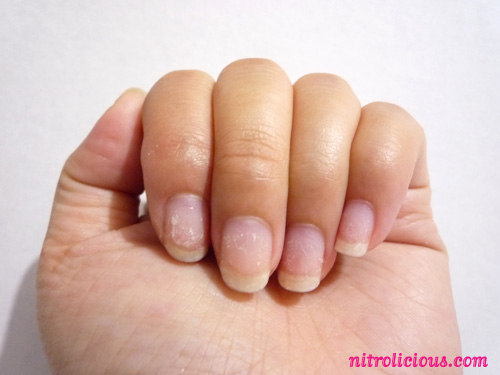 Here's how it looks removed, my nails are strong and long, other than buffering and shortening of the nails (I don't like it long) it looks and feels pretty good.
Categories: beauty
Tags: