Photography: Agent Provocateur
New York Fashion Week is getting sexier this September, Victoria's Secret recently announced that the 2009 Victoria's Secret Fashion Show is back in NYC and now Vogue UK reports that Agent Provocateur will also host a presentation to show-off their new couture line, Agent Provocateur Soirée, which will hit stores in November featuring underwear pieces in Swarovski-encrusted French lace and hand-studded Italian leather, retailing for up to $4,900. WHOA, can't wait to see this!
"Agent Provocateur Soirée is the pinnacle of fantasy and luxury," creative director and founder of Agent Provocateur, Joe Corre said. "Made in the couture tradition, it is a collection of the best made, highest quality pieces aimed at a customer for who money is no object, and who is looking for something for a special, fantasy evening."
In the meantime check out Rosie Huntington-Whiteley modeling for AP, sexy!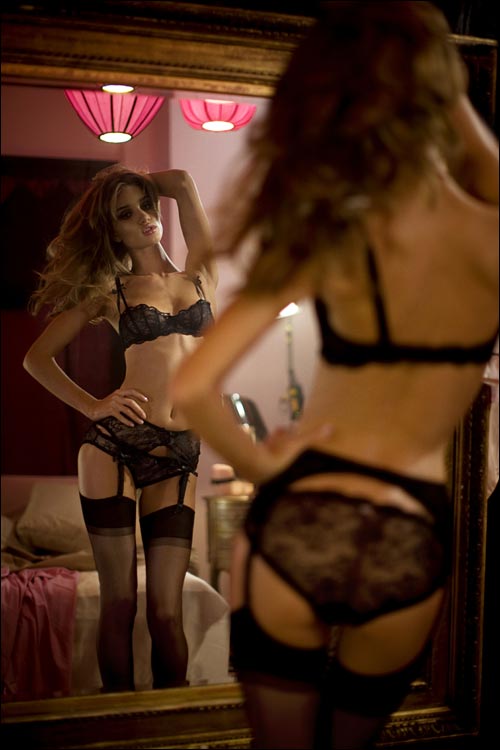 Categories: fashion fashion week new york fashion week
Tags: