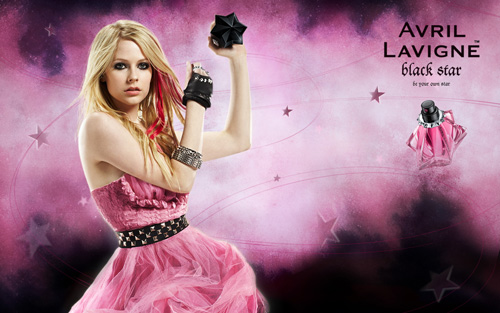 Yesterday morning I was up bright and early to attend Avril Lavigne's first signature fragrance launch, Black Star, at the Cooper Square Hotel. Black Star was inspired by "the edginess of her music, the fragrance captures the high-energy and individual style that defines Avril and created for the girl who loves to stand out and express her own style, Black Star is a deliciously distinctive fragrance that embodies Avril's individuality."
Black Star is a fusion of vibrant floral, fruity and gourmand accords, it opens with a crisp, green pear, the heart is comprised of delicate Pink Hibiscus Flower and Black Plum, and the bottom note is a deep and textured Dark Chocolate accord, enhancing Black Star with rich and tempting flavor. Surprisingly the fragrance was not too strong, I love the fact that it had Dark Chocolate…who can resist that?
Black Star's bottle is a fusion of rock 'n' roll and feminine featuring a star shape with a black star cap, Avril's favorite colors: pink and black, and studs for the packaging. After removing the black star shaped cap, the silver spike part also doubles as a ring, cute. I'm sure all her fans are happy about this new fragrance. Would I wear the fragrance? No since I'm very particular about scents but I do like the bottle design and the studded ring, def will be on my display of nice fragrance bottles.
Black Star is available in Eau de Parfum, 30 ml $29.00 and Eau de Parfum, 50 ml $39.00, and is currently available at Kohl's stores and www.kohls.com.
More pics and video after the jump…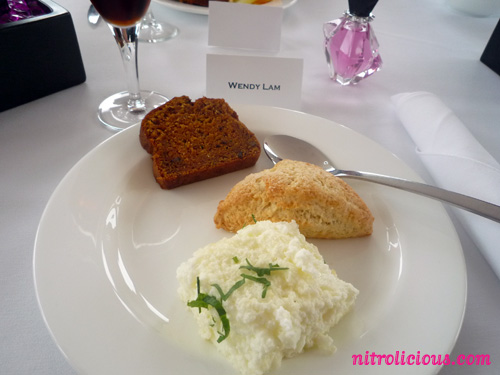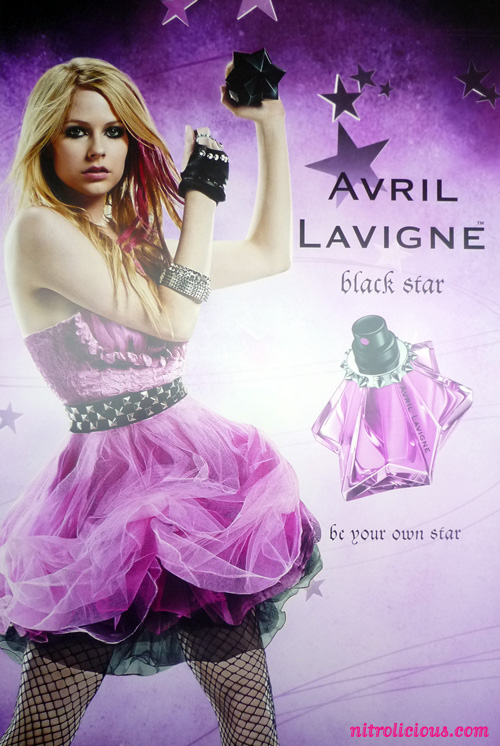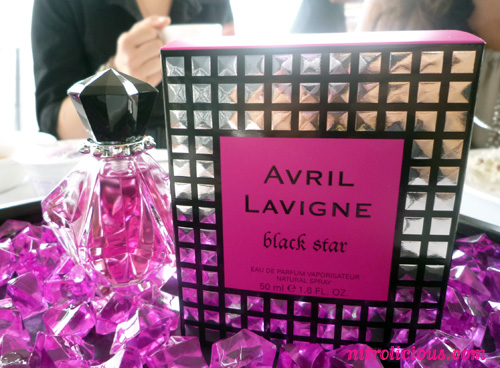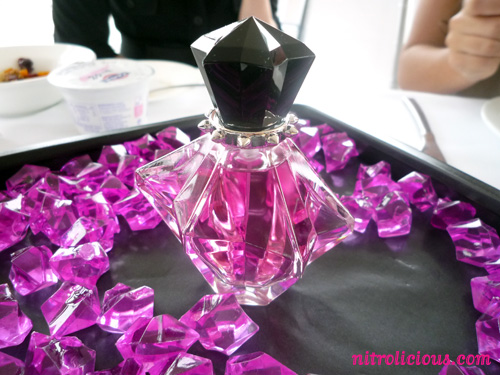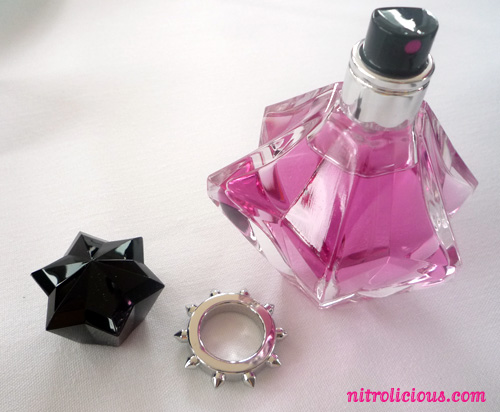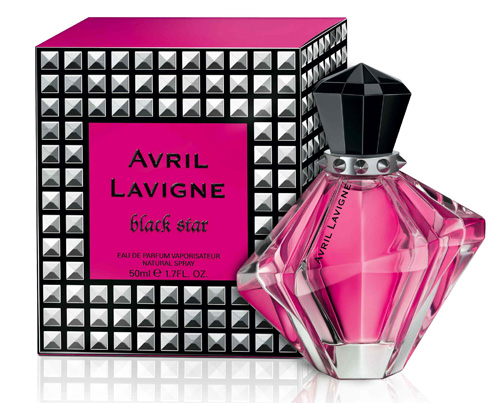 Categories: beauty celebrities
Tags: