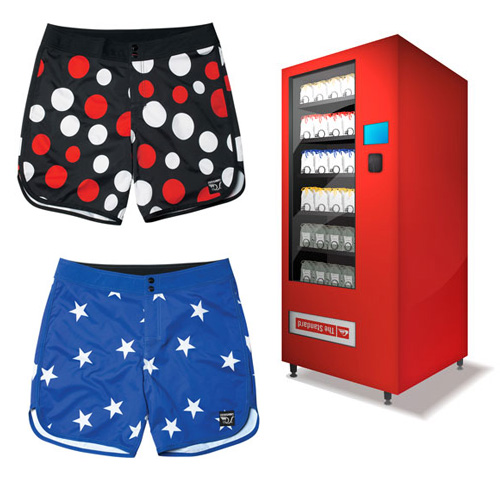 For the first time, Quiksilver and The Standard have collaborated on a series of boardshorts which are a re-issue of the original design from the 70s and 80s with new patterns inspired by the four Standard hotels in Hollywood, Downtown LA, Miami and New York. There is also a "Standard Issue" bikini that's based on one of the first designs released by Quiksilver women. There will also be the first-ever swimwear vending machines (which I love the idea of) at The Standard hotel properties in Miami, Downtown LA, Hollywood (soon after in NY). Machines feature touch-screen technology, credit card processing, advanced product previewing, and a video by Cheryl Dunn. Each product is limited to 250 pieces and will be sold exclusively online at www.shopthestandard.com, at special poolside vending machines, and at The Standard boutiques.
Each pair of boardshorts has a list of addresses in the waistband, curated by Natas Kaupas (Skateboarding legend and Quiksilver Creative Director) which corresponds to five unique destinations near each of the hotels. Themes for each city are: Downtown LA – Art Undercover, Hollywood – Music Musts, New York – Summer in the City and Miami – Comida is Cuban. Full list of city tips available on www.shopthestandard.com.
And just in case you're in LA on August 8th, the official launch event will be a pool party on the rooftop of The Standard Downtown LA and from August 8th-16th, the hotel will have "ECHO BEACH RETROSPECTIVE, 1978-1982: Surf Culture Art Exhibition" show. Includes art, photography, paintings, film, vintage beachwear, and surfboards curated by Will Pennartz of The Surf Gallery. Art show admission is free. Wish I could be there!
More pics and info after the jump…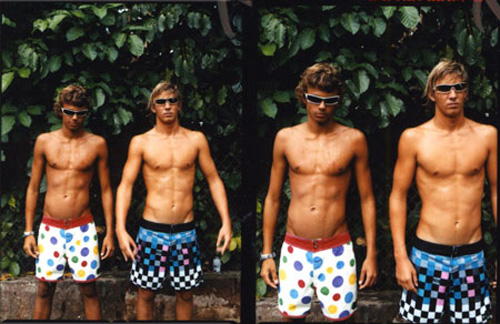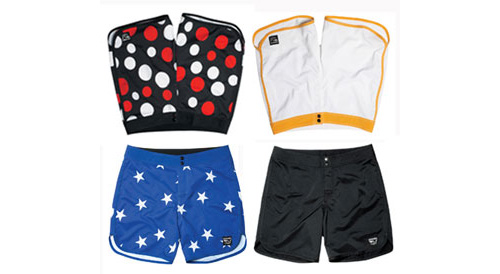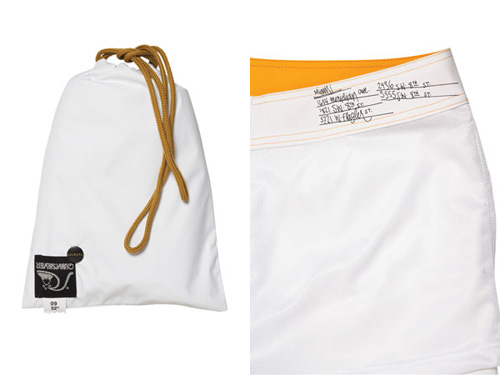 Additional special detailing on the boardshorts includes:
Snaps instead of drawstring – one says " The Standard" the other has the Quiksilver Mountain and Wave logo.
Packable Pouch – All boardshorts come packaged in a specially designed odor resistant waterproof travel bag.
Scallop Leg – a retro design feature to facilitate better flexibility for surfing and radical maneuvers.
Diamond Dobby Material – for the ultimate in-water performance.  No rash. Perfect stretch. Ultra lightweight. Quick dry.
Upside Down Retro Label – Quiksilver has flipped their wave upside down logo to complement The Standard logo.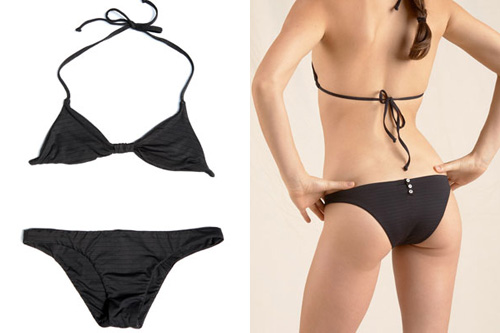 "Standard Issue" bikini
The Standard – Downtown LA
Tags: