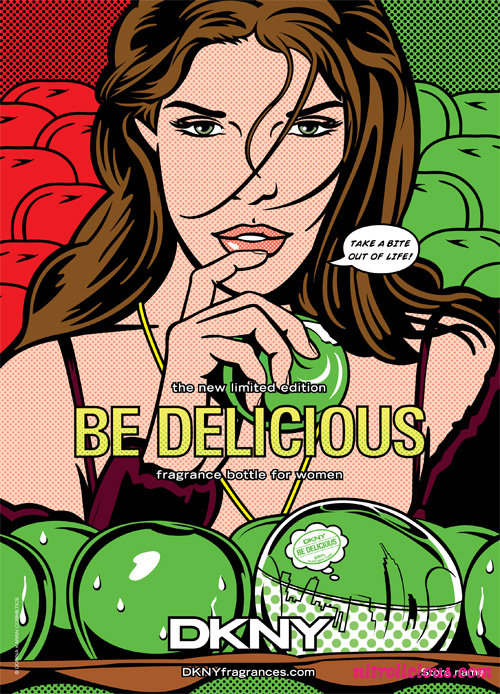 Illustrator: Brad Hamann
Last week during the Estee Lauder holiday beauty event I had a chance to preview the new limited edition DKNY Be Delicious Art collection which is the second installment of the DKNY Be Delicious Art Series. For a limited time, starting in August 2009, DKNY's iconic, apple-inspired original fragrance will be presented in the most energetic art genres of all: Pop Art. I'm very particular about my scents and don't really like many, it must not be too strong and give me a headache. This fruity apple scent is great for summer, it's sweet and not too strong. And for me the bottle is what attracts me, I collect cute perfume bottles. Notes include American apple, cucumber, grapefruit, candid magnolia, tuberose, white muguet, rose, violet, sandalwood, tender skin accord, blonde woods, and white amber.
The Delicious Art Limited Edition collection consists of a 3.4oz EDP (SRP: $70.00), 1.7oz EDP (SRP: $55.00) and a 5.0oz Body Lotion (SRP: $38.00). The collection will be available in August 2009 in department stores nationwide and is currently available online at zappos.com, macys.com and sephora.com.
More pics and info after the jump…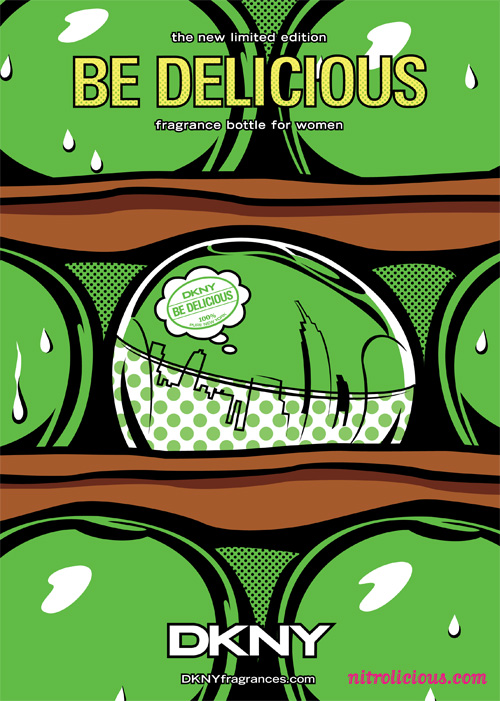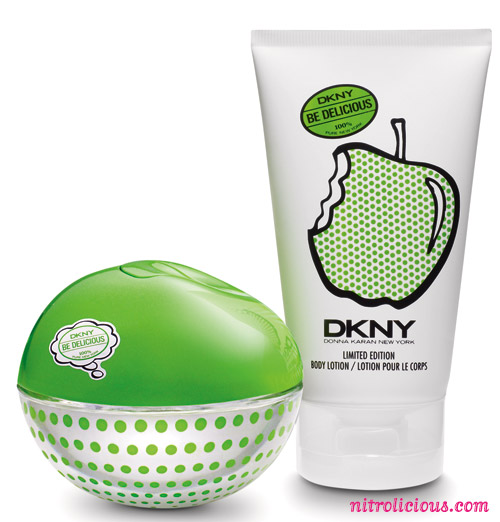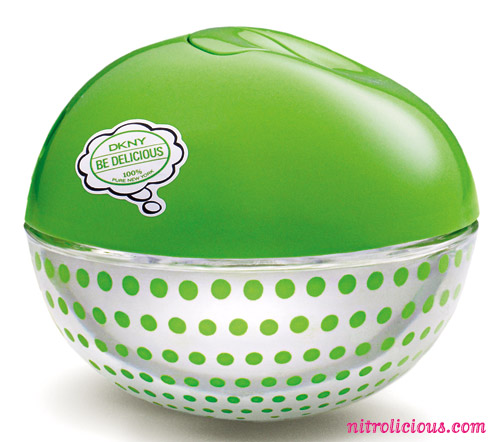 According to the press release, it was inspired by the pop art movement, the limited edition Delicious Art program features a lively, comic transformation of the DKNY Be Delicious apple and model. And similar to pop art style and design, the Be Delicious packaging includes ben-day dots, lettering and speech balloons, as well as the depiction of a just-bitten apple.
The Delicious Art ad and comic strip have been created by New York comic art genius and award winning illustrator, Brad Hamann. The comic strip depicts the Be Delicious girl living life in New York City and exploring all it has to offer. The story shows that this is a city is full of endless possibilities and that anything can happen here. This comic strip, which will also be integrated into the television commercial, will also appear online and be handed at the retail counter. Collateral marketing materials include new counter displays, scented stickers of comic illustrations and a reusable tote featuring the comic-ized Be Delicious model which will be offered as a gift with purchase in selected stores.
Categories: beauty
Tags: