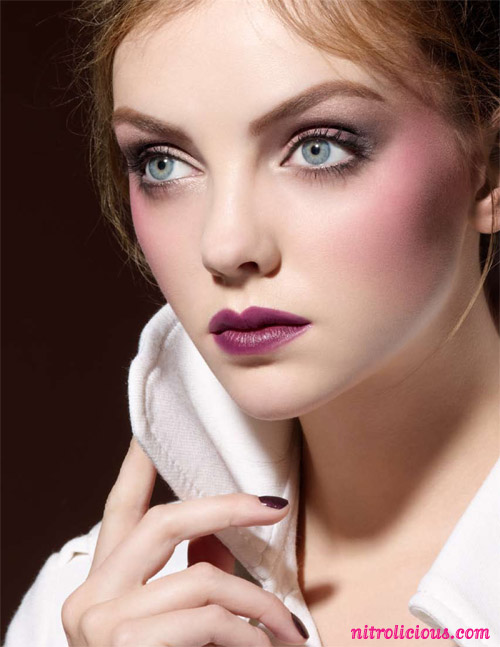 For fall 2009 runways were dominated by bold and feminine looks. Strong shouldered and form-hugging silhouettes, extreme heels and provocative thigh-high boots, and a color palette of classic hues turned up a notch to Technicolor volumes. These trends also illustrate the NARS Fall 2009 collection. The fall campaign, photographed by François Nars in New York City, features Canadian model on-the-rise Heather Marks. As inspiration for his artistic vision, Nars referenced both the coquettish innocence of Lolita, and the sophisticated sensuality of Catherine Deneuve in Belle du Jour to conjure a beauty formula that is "very sexy, but at the same time ultra-elegant."
This edgy, alluring look begins with the ultimate bedroom eyes. A harmony of champagne and charcoal eyeshadow hues built to a sultry finish. A soft sheer complexion invigorated with a sculpted, flushed cheek. The primary focal points: bold, deep-plum-tinted lips and tips. The result is charming, glamorous, and resolutely modern. In other words, completely NARS.
"For this collection, I wanted to create something fragile and strong, and seductive but not aggressive," said François Nars, Founder and Creative Director of NARS Cosmetics. The combination of strength and refinement has become a hallmark of NARS, and is particularly fitting this season as the brand celebrates its 15th anniversary.
The Fall 2009 collection is currently available at www.narscosmetics.com.
More pics and info after the jump…
Makeup artist Diane Kendal focused on giving Marks a look that was romantic and feminine with a distinct edge. Her already alabaster complexion was further evened out with NARS Firming Foundation, and cheeks were contoured and colored with a combination of NARS Cap Vert Multiple Bronzer and NARS Angelika Blush. Kendal then used an array of products to create a multidimensional eye—NARS Silk Road Duo Eyeshadow was swept across the entire lid up to the brow and under the eye; NARS Mekong Single Eyeshadow lined the lash line and was blended, along with NARS Night Fever Single Eyeshadow, into the crease; NARS Black Moon Eyeliner Pencil was drawn in a line along lower lashes; and the look was completed with multiple coats of NARS Black Orchid Mascara. Next, Kendal turned her focus to the lips, lining Marks' pout with NARS Malta Lipliner Pencil before filling it in with NARS Fast Ride Lipstick. The final touch was two coats of NARS Tokaido Express Nail Polish on her nails.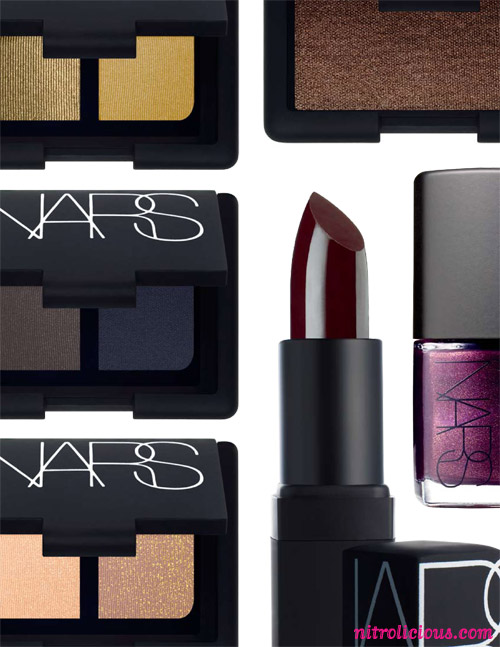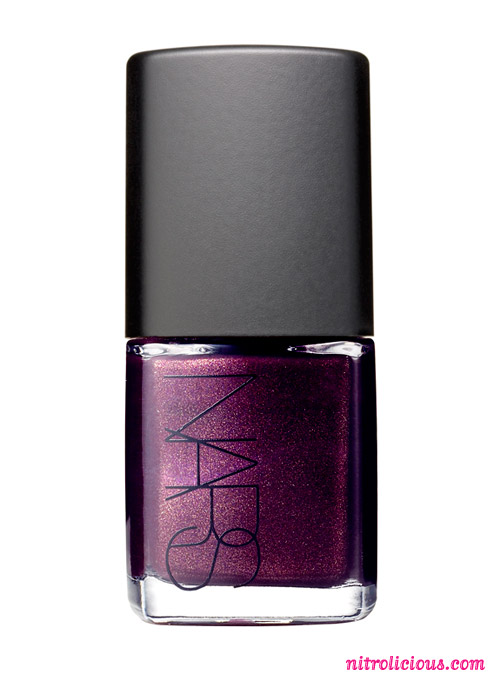 NARS Tokaido Express – $16
This new hue is a cult classic in the making. Named after Japan's most heavily frequented high-speed rail route, this lacquer is an opulent blackened amethyst doused with ultra-fine gold dust particles.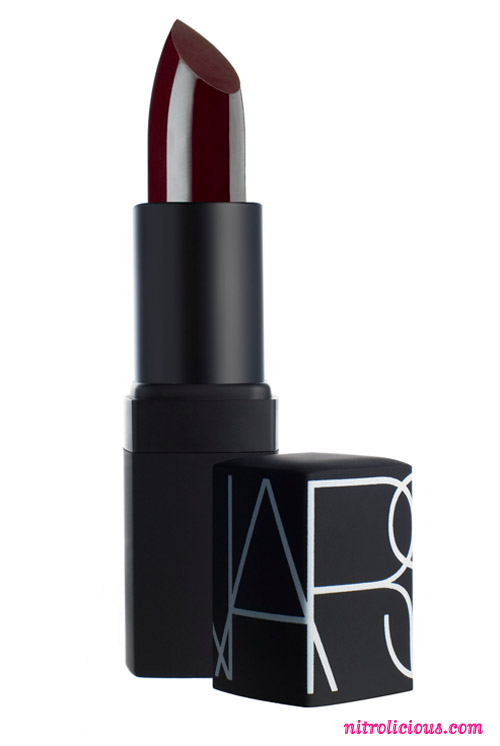 NARS Fast Ride Lipstick – $24
This seemingly dark purple may intimidate, but swipe it across the lips and its true shade is revealed: a sheer mulberry. A color that falls somewhere between an intense plum wine stain, and a moody, deep violet.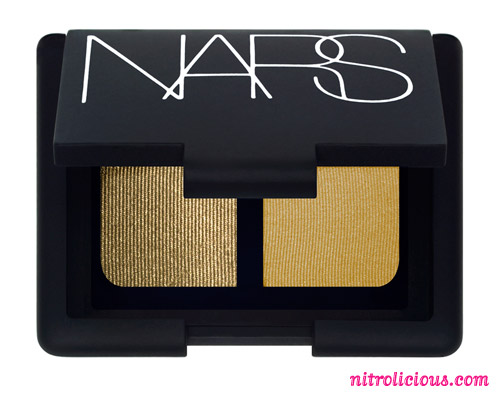 NARS Indian Summer Duo Eyeshadow – $32
A typical Indian summer comes as a surprise, balmy sunshine meets brisk fall. Swipe the summery, frosted champagne shimmer up to the brow, and line the upper lid with the autumnal deep, matte mustard for a striking look, appropriate for every season.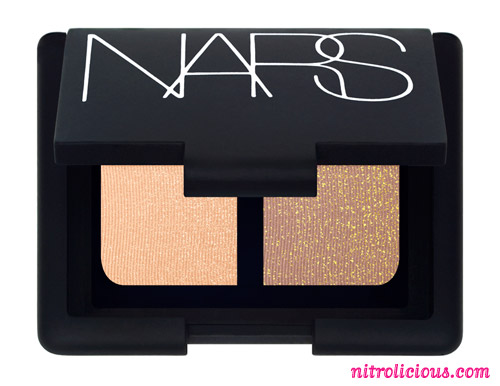 NARS Silk Road Duo Eyeshadow – $32
This new shade mirrors the hues from traditional damask fabrics. Classic meets edgy in this new duo — an icy pink is paired with a warm rose gold with golden flecks.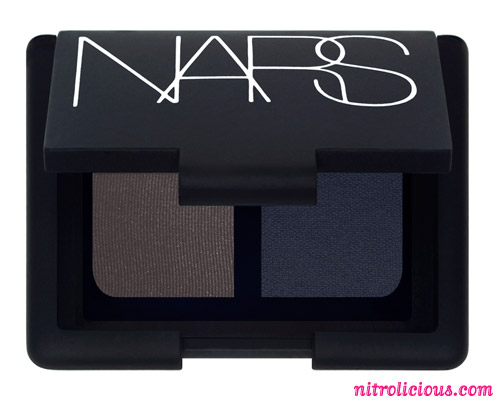 NARS Brumes Duo Eyeshadow – $32
These new hues perfectly capture the moody shades of a cool twilight sky. Brumes pairs a velvety matte charcoal with a sparkling, blue state for a smoky eye that is both confident and serene.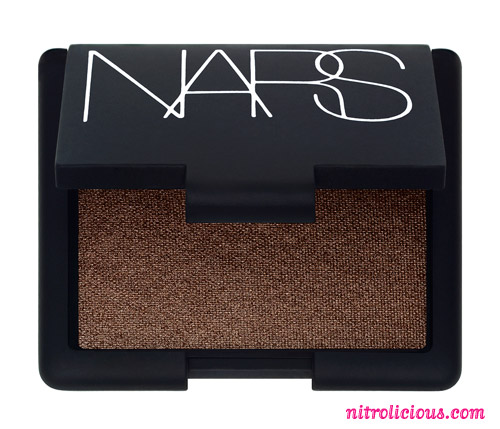 NARS Mekong Single Eyeshadow – $22
This is the perfect addition to the NARS woman's adventurous palette. The intense, blackened espresso hue scattered with rose gold is a study in contrasts. Applied liberty across the lid it exudes a sexy attitude, or applied lightly, a simple, fashion-forward sophistication.
Categories: beauty
Tags: