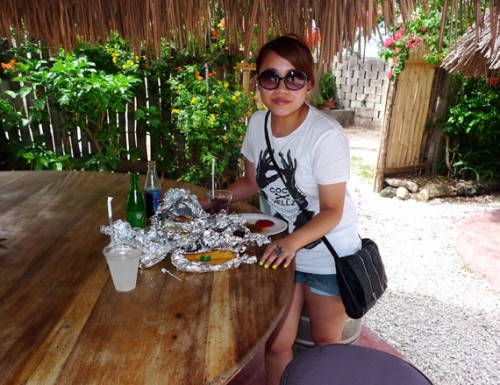 Tuesday, July 14, 2009
Just realized I forgot to post up pictures of my lunch at Scotchie's, all my friends that visited MoBay and locals highly recommended to go there for the "best" jerk food in Jamaica. It's just about a 10 minute drive from Half Moon to Scotchie's and is on the way to the airport. I was told normally you'd have to line up with locals and tourists to get a taste of the authentic Jamaican "jerk" at this barbecue pit but when I got there it was slow but got packed right after I ordered. While this is one of those places that's highly recommended by many, don't expect any thing fancy, this hole in the wall joint features picnic tables under thatched roofs and food served in aluminum foil wrapped meat. I actually really like local joints, they're interesting and food is amazing. You can eat with your fingers but paper plates and plastic forks are available upon request, don't forget to dip your jerked meat into their super spicy sauce (not really sure what it is but its good…and mad spicy).
I ordered a half jerk chicken, a half pound of jerk pork, a quarter pound of pork sausage, festivals, smoked bread fruit and two sodas (gotta have some Ting of course). The jerk chicken was absolutely amazing (I'm drooling just thinking about it), the pork was good but a bit fatty, I didn't really like the sausage but B thought it was ok, ate up both the festivals since I love it and wasn't really a fan of breadfruit. Definitely visit Scotchie's for yummy food when you're in Jamaica!
Many thanks to Voyage.tv for making this trip possible, stay tuned for more pics and Twitter updates throughout the trip! Voyage.tv is a new luxury travel site that offers original lifestyle programming that is available both online and in 20 million homes via video-on-demand.
More pics after the jump…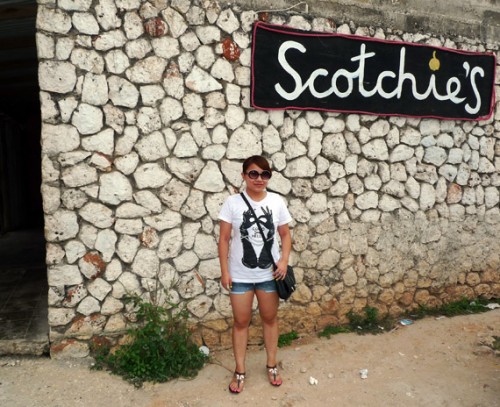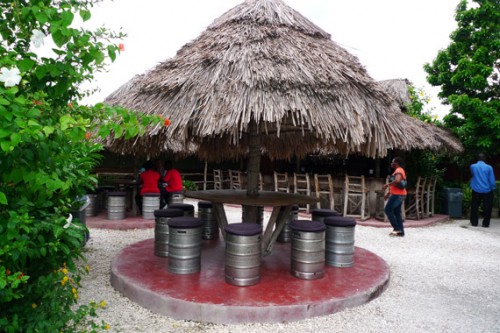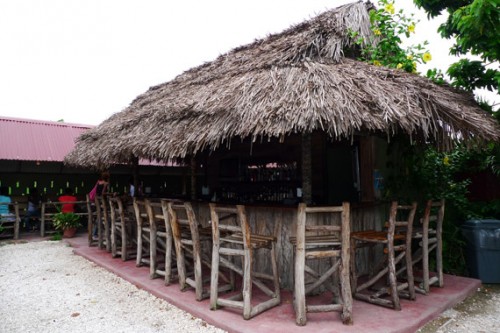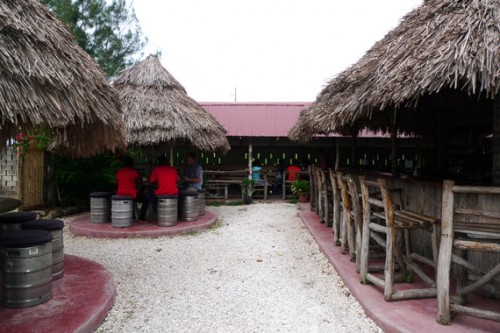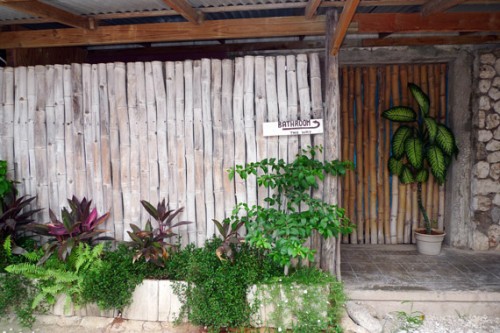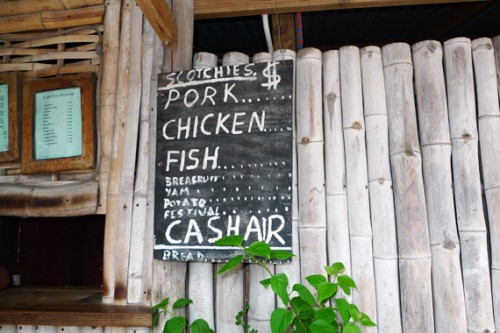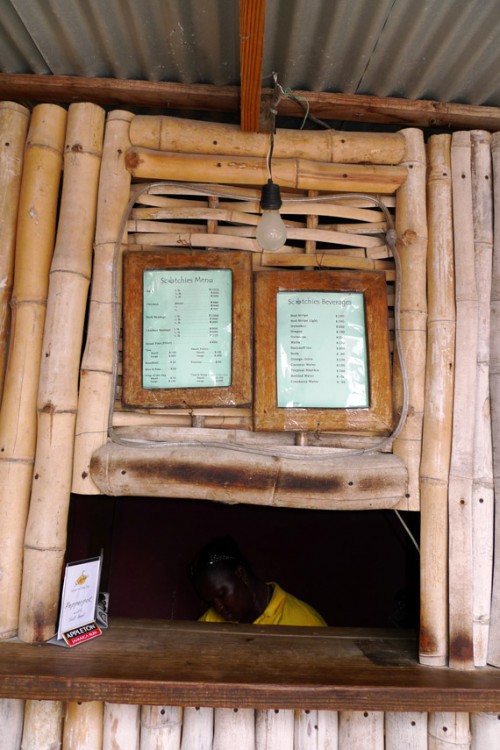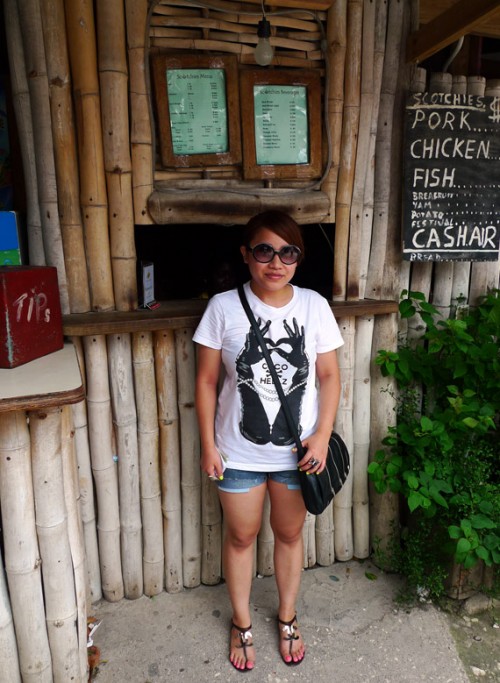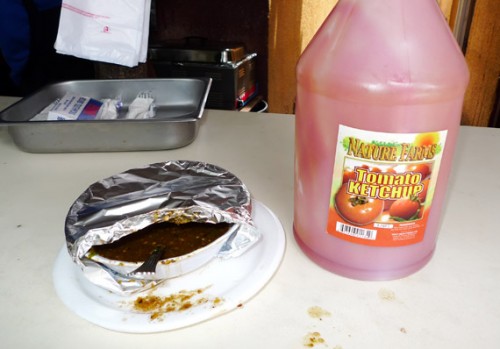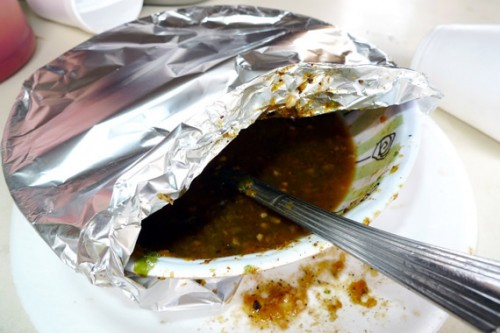 Super spicy sauce, really good! Remember you only need a lil, it's really that spicy!
More pics on the next page…
Categories: eats jamaica outfits travel
Tags: