Tuesday, July 14, 2009
I've been waking up super early this whole week and actually eating breakfast everyday lol, but also beat by the end of the night since I have a packed schedule. Please bear with me with my posts as I'm a bit behind. On the 3rd day of my trip I went on a Beach Ride with the horses at Half Moon. It was my first time riding a horse and at first I was a bit nervous because I didn't know what to expect but I was super excited since I love horses- they're beautiful. Don't look at me crazy for wearing jeans and sneakers, I was advised to wear it for the ride but underneath is my bathing suit for when I get into the water.
My horse was called AJax, she's super sweet and mellow so I felt safe and comfortable with her. The experience started with a short ride through Half Moon's Nature Reserve that passes through the cool hills and valleys, and along the beach passing the Dolphin Lagoon (more on that later this week). During the middle of the experience we got off at Sunrise Beach to get ready to swim together with the horses in the cool ocean. Since I don't know how to swim, I was actually a bit hesitant but I was in good hands since my guide swam along next to me and AJax was doing all the swimming. I'm not going to lie, for the first couple of minutes I was quite tense but after getting used to it and trusting AJax I started to have fun. After the ocean swim, we dried up and rode back to the Equestrian Centre. The entire ride lasts approximately 1 hour and 20 minutes, and is guided by their well trained trail guides. It was a great experience and I really enjoyed it, I'm looking forward to the next time I get a chance to ride a horse!
Many thanks to Voyage.tv for making this trip possible, stay tuned for more pics and Twitter updates throughout the trip! Voyage.tv is a new luxury travel site that offers original lifestyle programming that is available both online and in 20 million homes via video-on-demand.
More pics after the jump…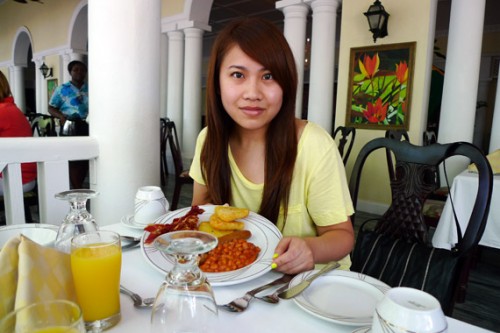 Quick breakfast at Seagrape Terrace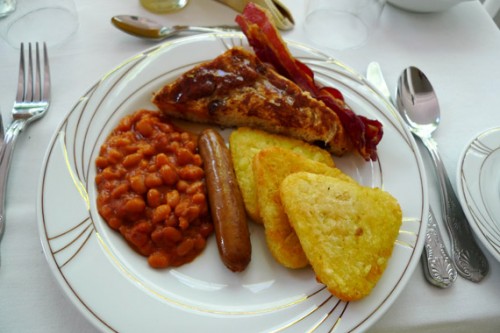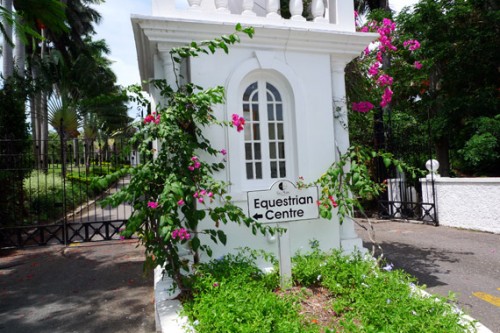 Headed to the Equestrian Centre for my Beach Ride…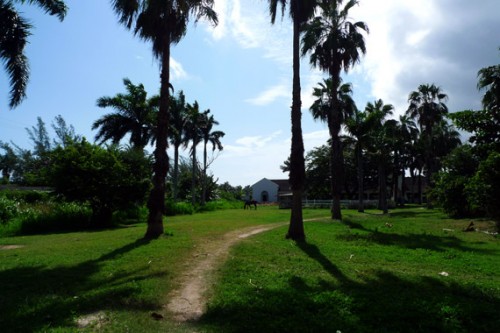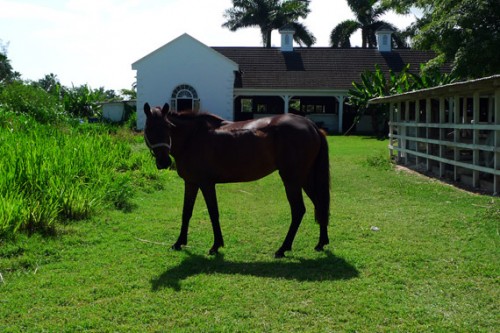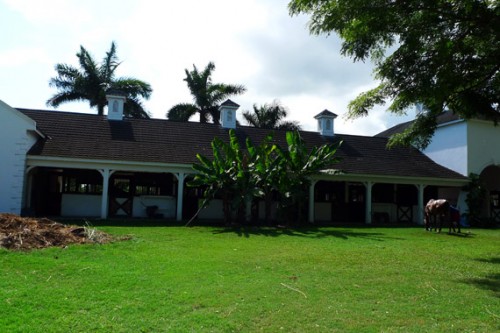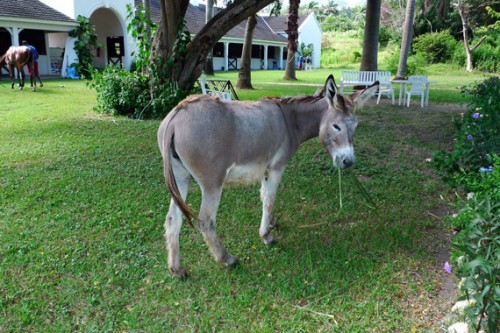 Cute lil donkey!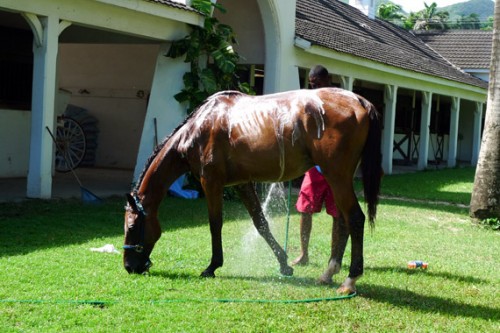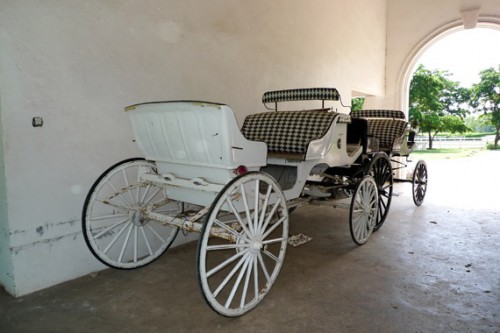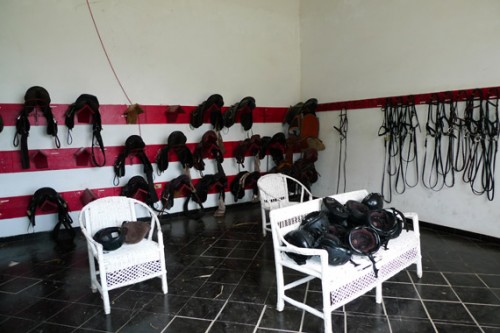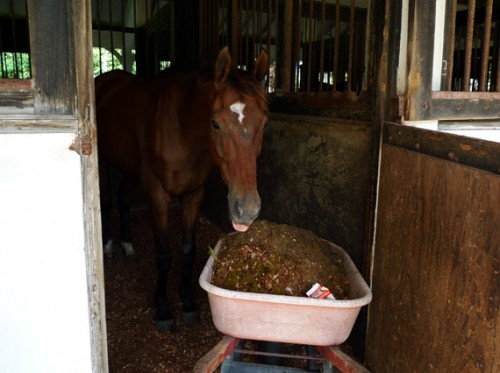 So cute, caught him sticking his tongue out!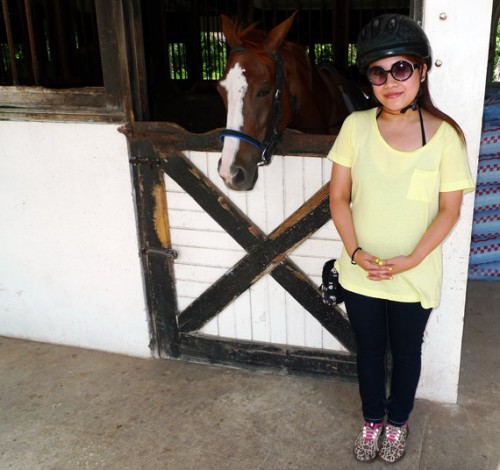 I look like a lil kid lols!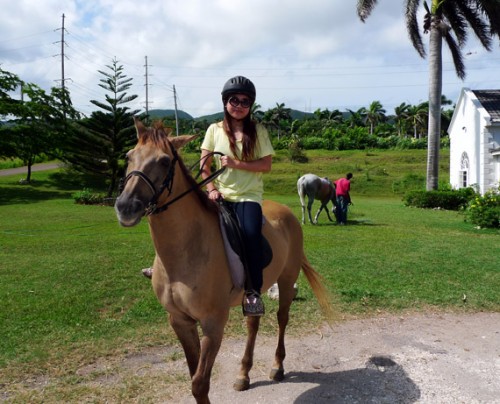 My first time on a horse, say hello to my beautiful horse (for the day) AJAX!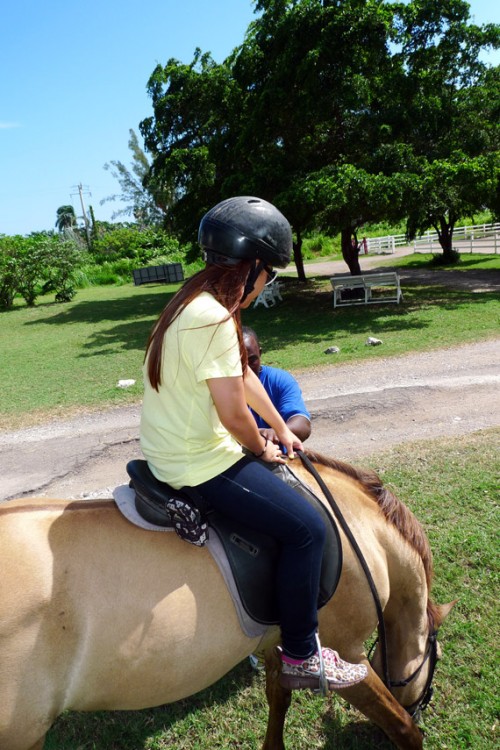 My trail guide Mickey giving me some tips before we head out…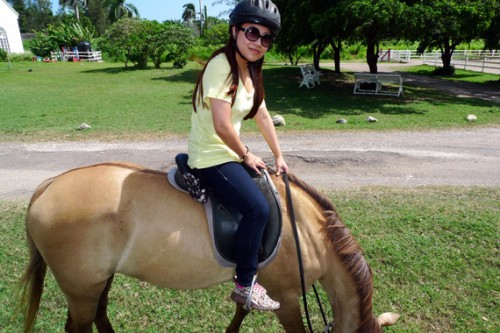 AJAX eating some grass before headed to our ride…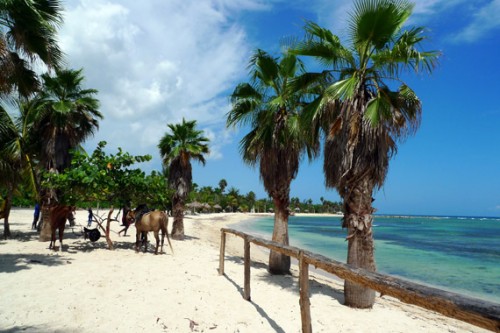 Arrived at Sunrise Beach, so beautiful! No pics from the swim but it was fun!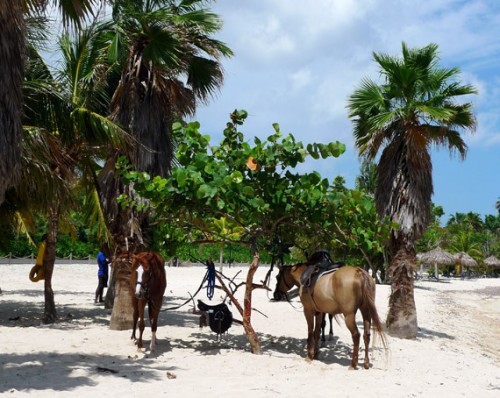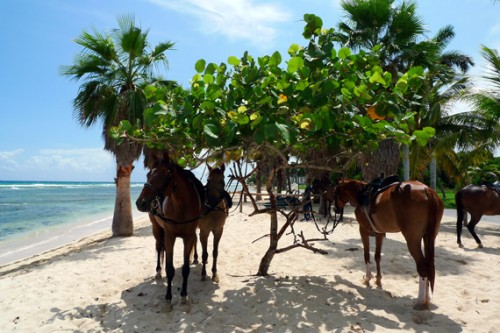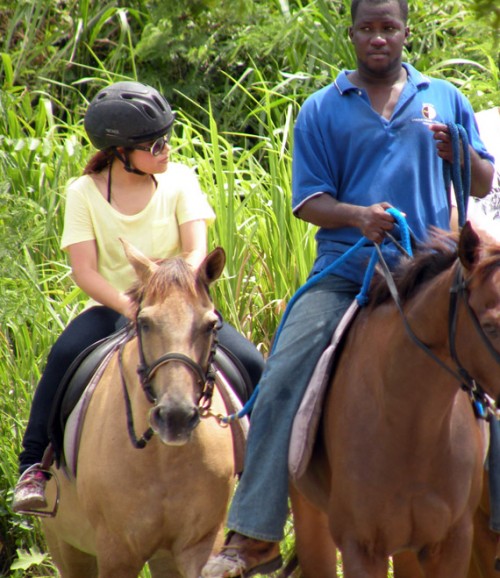 Riding back to the Equestrian Centre after the nice swim with AJAX!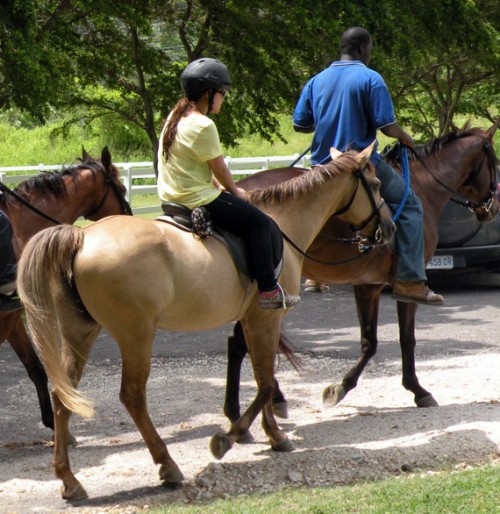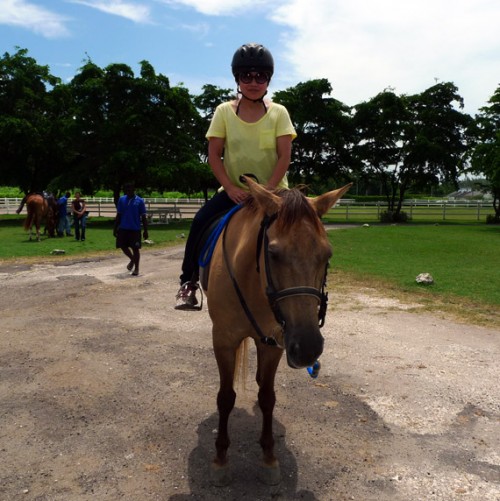 I miss AJAX already, I look forward to riding a horse again soon!
Categories: entertainment/events jamaica outfits travel
Tags: