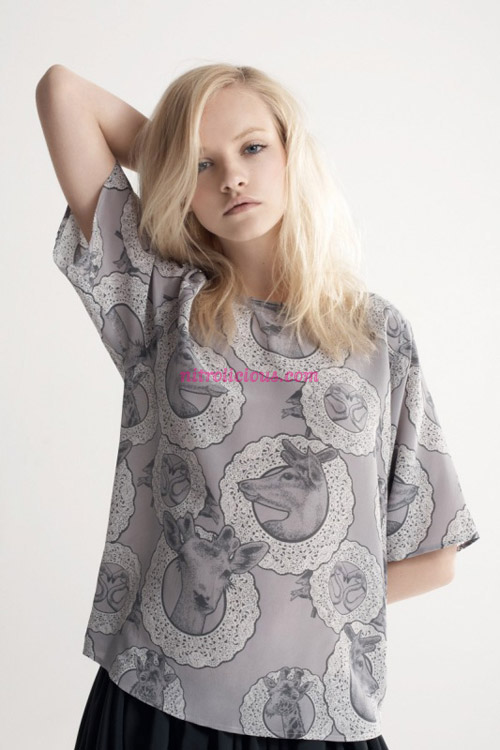 Photography: Topshop
UPDATE 07.23.2009: Please note that the collection will not be released in the US.
Last week you've seen the Emma Cook for Topshop footwear collection preview which is slated to release in September, the previous season's lace-up boot sold out in a day (I own a grey pair) so be prepared for more madness when the new ones drop. Now check out the fifth apparel collection Emma Cook designed for Topshop which consists of a 7-piece capsule collection for spring/summer 2009 influenced by Emma's own line, taking the animal motifs she has become known for translating them for high street. Animals includes deers, zebras, lions and stags featured on fine silk tunic tops and dresses in the palest greys and simple jersey separates. Prints are playful and child-like, shapes are chic and grown-up with colors that are soft and muted with grey, stone and pastel pink taking center stage. Stand-out pieces include silk vest dress with repeating animal motif, simple tunic emblazoned with the head of a deer. In jersey, the vest mini dress with the ra-ra frill hem is a perfect summer dress, the collection is quite cute I'd rock it. The colors and animal motifs kinda remind me Stella McCartney, do you like?
The collection is scheduled to release in the US on August 21st and online on August 31st.
More pics after the jump…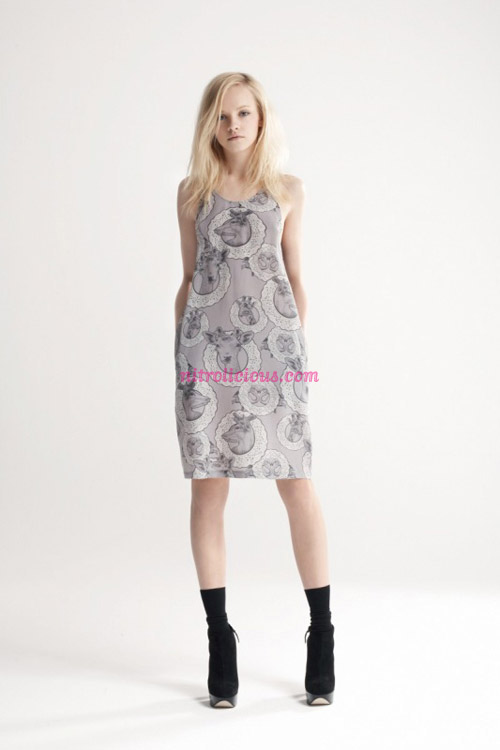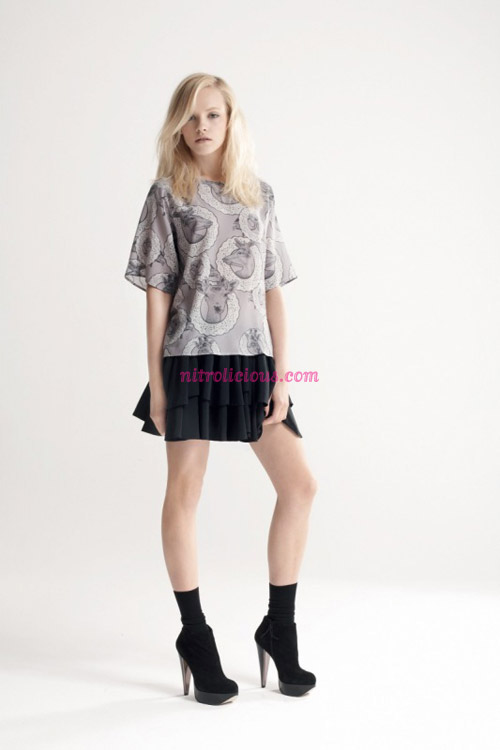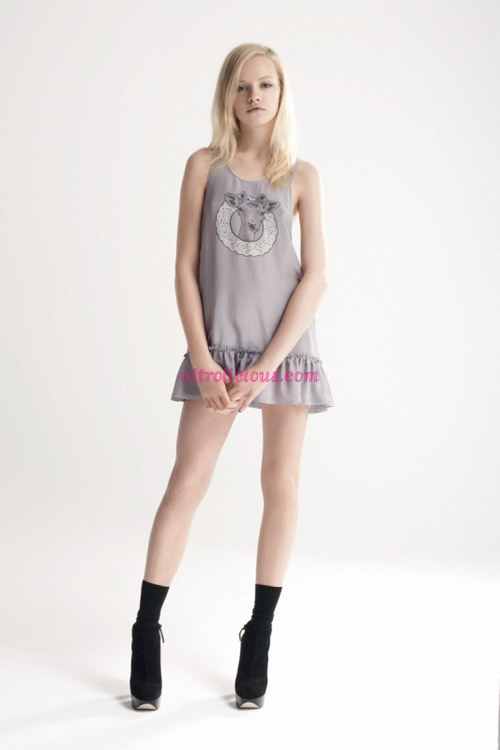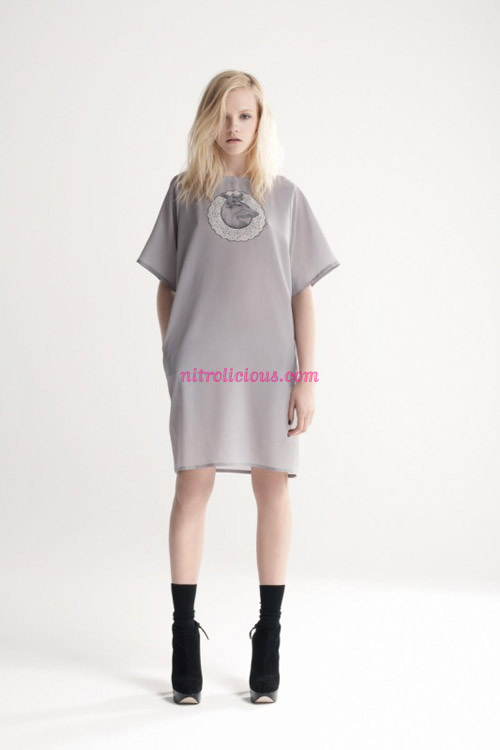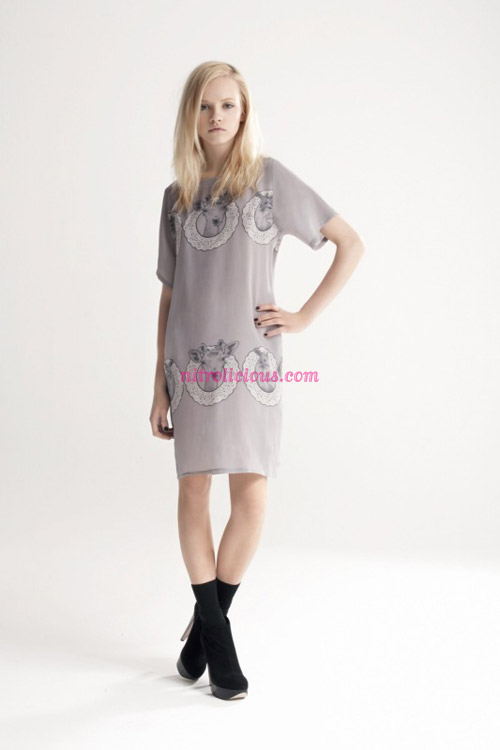 More pics on the next page…
Tags: