Previously you've seen the Louis Vuitton Fall 2009 ad campaign pictures featuring Madonna, finally the making of the ad campaign video has surfaced on The Moment Blog. In this video Marc Jacobs takes us behind the scenes of the making of the shoot which will be appearing next week on louisvuitton.com. Marc also explains how the concept of the LV "bunny ears" came upon, apparently they made 30 to 40 colors and chose the colors that were suitable for Madonna. Watch the video and enjoy Marc Jacobs, he's so cute!
> Madonna for Louis Vuitton Fall 2009 Ad Campaign
Clothes to me mean nothing," Marc insists. "It's the person in them that gives them the life and personality."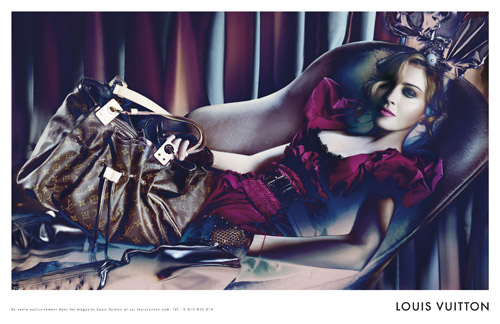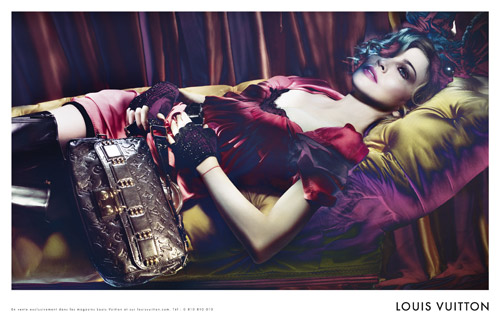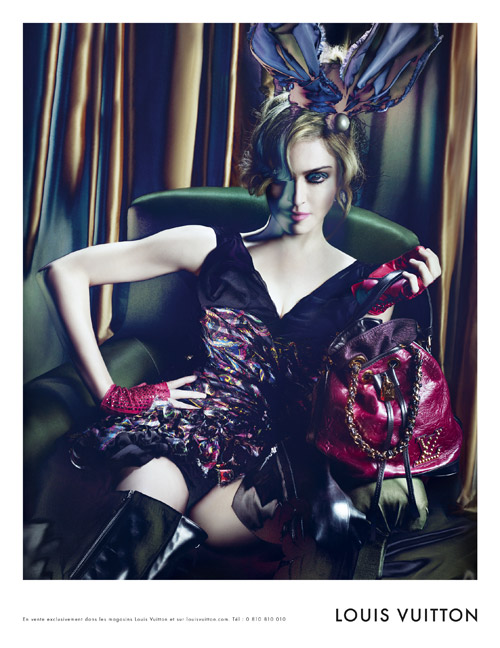 Shot in a New York studio, the Fall/Winter 2009-2010 campaign thus features Madonna in a series of sophisticated portraits reminiscent of the golden age of Hollywood. Inspired by the photographs of Man Ray, who perfected the technique of solarisation, and nodding to the lush colours and sumptuous draperies of the paintings of Tamara de Lempicka, the images have a softer, more intimate quality than the previous campaign, while losing nothing of its power to arrest.
In the seven visuals, Madonna models key pieces from Marc Jacobs' Fall/Winter ready-to-wear collection for Louis Vuitton, whose ruffled silks, extravagant accessories and sequinned Monogram bags strike an out-and-out glamorous note, which is balanced by the sweetly ironic presence of the bunny ears that were such a hit on the catwalk.
"After the fun we had with the Spring/Summer campaign, and the amazing reaction to it, all of us – Madonna, Steven and myself – were eager to get back together for Fall/Winter," comments Marc Jacobs. "While the two campaigns look very different, there is also a unity about them, so it now feels like we have completed both parts of the story."
Categories: celebrities fashion
Tags: