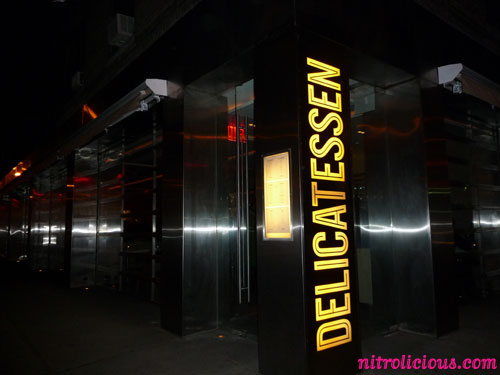 This hit my inbox earlier today, although I'm not a model it's tempting to check this out…now all I need is the All Access Privilege Card and I'll be the shortest girl there snapping away pics and blogging haha…
Vans Girls joins forces with UA Marketing + Management (producer of the Model Lounge) to present the summer edition of the Model Lounge at Delicatessen NYC (I love this restaurant) from June 25th through September 20th. The Vans Girls Model Lounge will operate in the two private lounge spaces at Delicatessen Monday – Friday from 10:30am to 5:00pm.
The Vans Girls Model Lounge is a place where female models can hang in between castings + shoots, change + prepare for castings, meet with other models, dine or kill some time all while surrounded by the hottest Vans Girls products for the summer and more. Access is limited to female fashion models at invited Top 10 Agencies.
Models will receive the All Access Privilege Card that will be used to access the Model Lounge and all associated privileges. In addition to Vans Girls merchandise from the summer/fall 2009 collections, models will receive surprise gifts, including a new line of Casio Baby-G watches. The All Access Privilege Card will also provide models with special privileges at specialty retailers and access to private events and venues including SoBe Summer Friday's, Morgan's Hotel Group, Intermix, Warren Tricomi, OAK, and Bliss Spa. Damn, all these perks! Come New York Fashion Week in September, this hotspot will be swamped!
Computers with wi-fi access will be available exclusively for model use at the Vans Girls Model Lounge. Beverages will be provided by PEPSI Natural and SoBe Life Water with snacks provided by Popchips and ZONEPerfect. Complimentary manicures and massages will also be provided by Bliss Spa. YES, PLEASE!
Categories: entertainment/events fashion fashion week kicks
Tags: