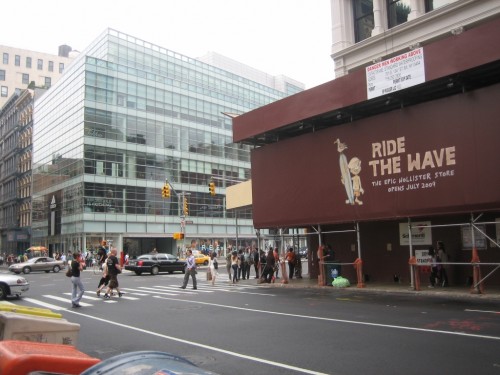 Photography: akikoeto's Flickr
For Soho shoppers like myself, you may have noticed that the upcoming Hollister flagship at 600 Broadway has taken over the space that once housed Pottery Barn. And did you guys notice that the "DKNY" wall has been removed, kinda not used to not seeing it there anymore- its been there as long as I can remember but of course Hollister is going to take over it now. According to WWD, "The Epic Hollister Store" in Manhattan is four-levels, 40,000-square-foot and the first unit in New York City. Come July 16th the store will opened to the public and will be the hotspot for the teen shoppers.
Are you looking forward to the opening?
Tags: