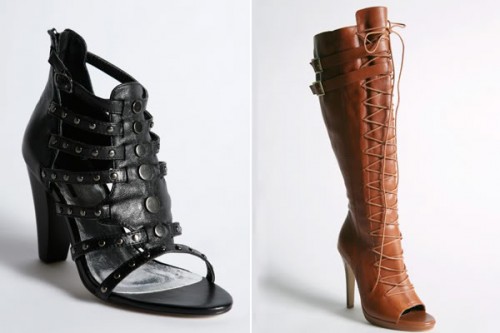 News has been circulating the blogs about a collaboration between 17-year old Dallas-based fashion blogger Jane Aldridge of Sea of Shoes (which I like a lot) and Urban Outfitters, official press release hit my inbox just now with a sneak peek. For those that follow Sea of Shoes knows that Jane is on top of her shoe game, it's no wonder Urban Outfitters tapped the young blogger to design a range of shoes.
Launching next month (July), J. Aldridge by Sea of Shoes is a capsule collection of three styles, exclusive to Urban Outfitters. Expect dramatic knee-high brown leather peep-toe boots featuring top-stitched detailing and lacing at the front, black gladiator heels with studs and twin buckle straps (pictured), and lace-up pointy skimmers. "I'm really excited to bring my designs to Urban Outfitters," says Aldridge. "The inspiration for this collection is a mish-mash of some of the elements of my favorite pairs—sort of Victoriana meets gladiator warrior."
"Ever since I've reached my full shoe size I've been fanatical about collecting shoes," says Aldridge. "That's how my blog got started, as a means of chronicling my addiction to beautiful footwear and the evolution of my personal style," she adds.
I can't wait to see the rest of the collection, congrats Jane!
Update: Just added the three styles, the lace-up peep toe boots is quite nice!
One more pics after the jump…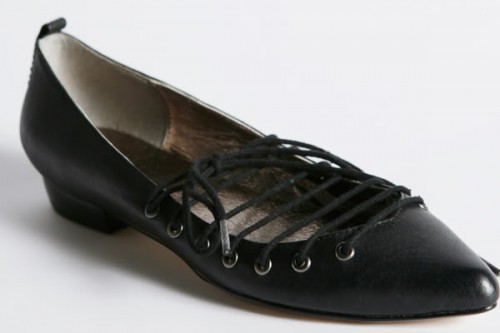 Categories: shoes
Tags: