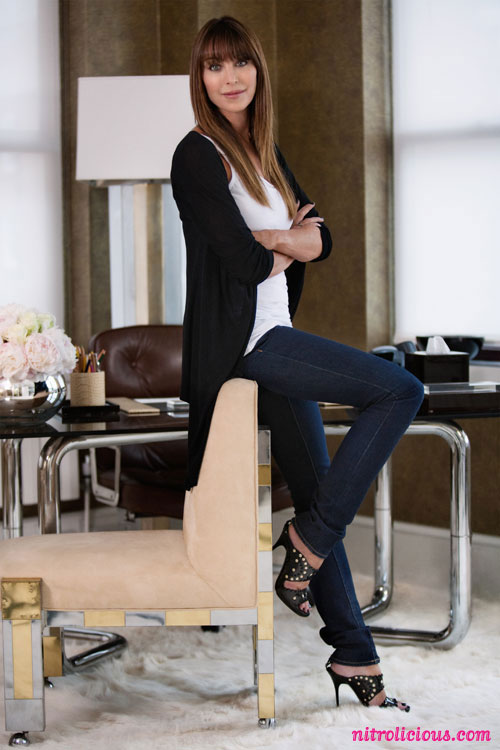 Tamara Mellon wearing Jimmy Choo for H&M
Photographer: Magnus Magnusson/H&M
H&M never fails to surprise me, news just released that they have tapped Jimmy Choo as the next designer guest collaboration to launch a collection of shoes, bags, accessories for both men and women, and a women's clothing collection to complement the accessories. This marks the first time that H&M is collaborating with an accessories brand, super exciting! The limited edition collection will be available from November 14, 2009 in around 200 H&M stores across the world. Start saving up!
"We are privileged to be among the fashion greats who have been affiliated with H&M so far, and to be designing a collection appealing to fashion savvy, street smart women, and to be including some great pieces for men, too. Jimmy Choo will bring to H&M a sophisticated, fashion forward, accessible and glamorous collection – the perfect party pieces to buy now and then wear out that night!" Tamara Mellon, Founder and President, Jimmy Choo.

"We adore Jimmy Choo's shoes and bags. They are glamorous and sexy, and they add instant style to the simplest of outfits. I like the way we have worked with clothes to accessorize the shoes and bags rather than the other way around. This collaboration is particularly exciting because it's our first shoe designer collection. It's a joy to be able to offer top end designer shoes and bags of excellent quality to our customers." Margareta van den Bosch, creative advisor, H&M.
OMG, yes you didn't read wrong, they are really collaborating on a collection! I'm so excited, can't wait to see the full collection! Are you excited about this collaboration?
More pics after the jump…

Close-up of the shoes…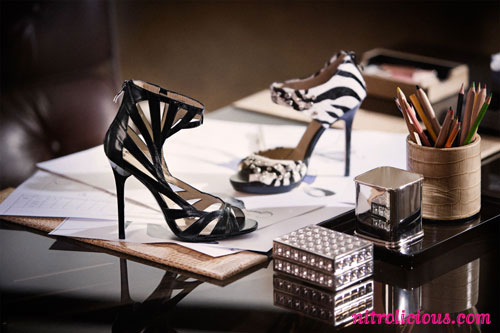 Jimmy Choo for H&M shoes from the collection
Photographer: Magnus Magnusson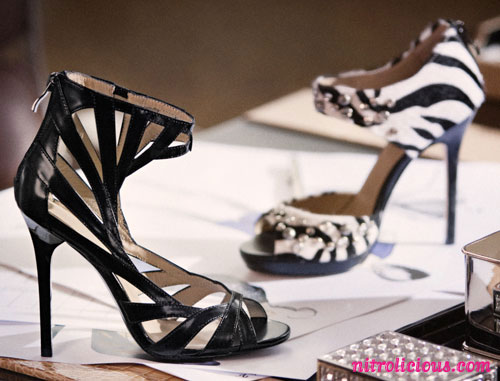 Close-up of the shoes…

Tamara Mellon and model wearing Jimmy Choo for H&M
Photographer: Magnus Magnusson

Close-up of the belt…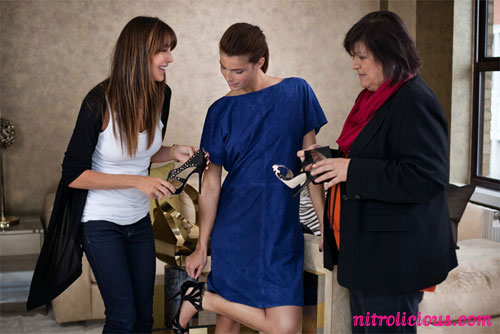 Tamara Mellon, model wearing Jimmy Choo for H&M and Margareta van den Bosch
Photographer: Magnus Magnusson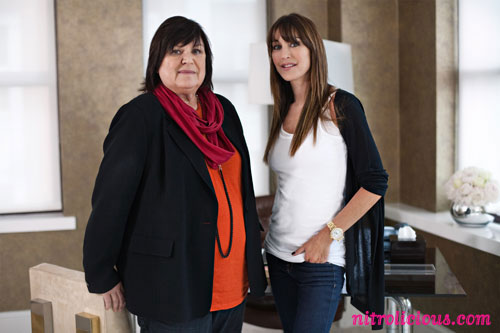 Margareta van den Bosch and Tamara Mellon
Photographer: Magnus Magnusson
Categories: fashion h&m handbags jewelry/accessories shoes
Tags: