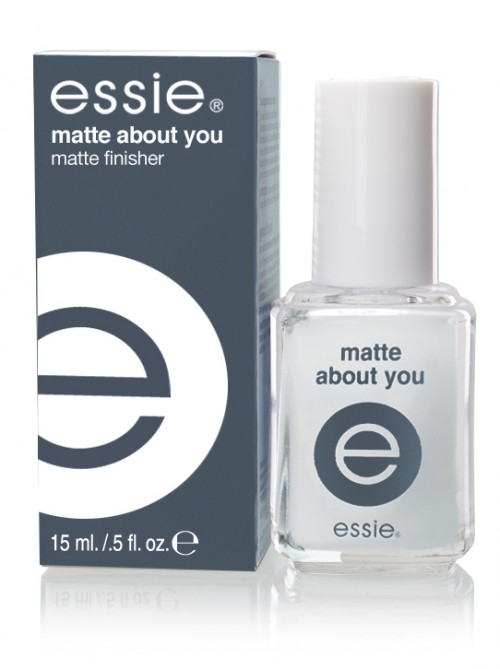 It's all about matte nail polish right now, every brand is putting out a collection of matte nail polishes to satisfy your matte needs. Essie is introducing Matte About You Matte Finisher, the perfect solution to mattifying any of your favorite nail colors. Using a matte finisher instead of a matte polish has its perks, you can use any nail color you choose from light sheer colors to dark colors and create a smooth matte finish. The exclusive, advanced formula instantly transforms any polish from high gloss to matte in seconds.
"A matte finish is very fashion-forward," explains Essie Weingarten, founder and president of Essie Cosmetics. "We developed Matte About You so you can still wear the colors you love – classics and hot-right-now – but with a striking matte finish. A totally unique approach to wearing color."
Matte About You Matte Finisher retail at $10 and will be available beginning August 2009 at www.essie.com and beauty destinations nationwide. Are you excited to try this? I'm looking forward to trying it!
Categories: beauty
Tags: