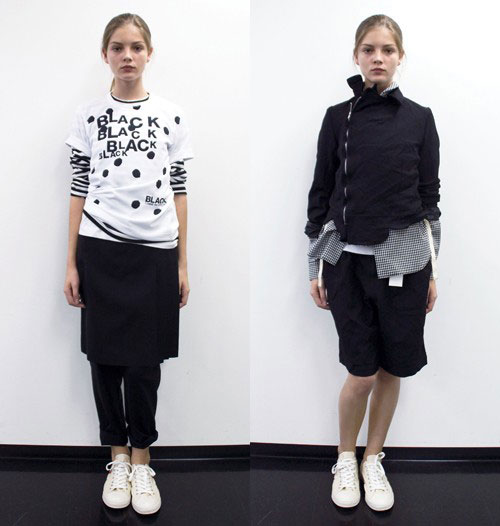 No one gets sicks of black, black goes with everything and will always be the color. To mark Comme des Garçons' 40th anniversary, Rei Kawakubo is bringing out a guerrilla-style, temporary brand called "Black". According to WWD, a total of 11 points of sale are rolling out this month and next, including freestanding stores in New York and Paris opening June 22, plus two-week pop-up corners at Barneys New York and Colette in Paris. The collection revisits best-selling silhouettes in popular fabrics and finishes, and perennial prints such as polkadots, gingham and checkerboard. Prices range from about 60 euros (about $84), to 105 euros (about $147), for T-shirts up to about 250 euros (about $350), to 445 euros (about $623), for jackets.
"Rei said she wanted [Black] to last as long as the recession lasts," Adrian Joffe, chief executive officer of Comme des Garçons International, told WWD. "It's turning morosity into positivity. We can't just sit there and cry."
I can't wait to check out the collection at Barneys later this month! I heart CdG! Doesn't that jacket in the second picture look like a piece from the H&M collaboration? I have the one from H&M!
One more pic after the jump…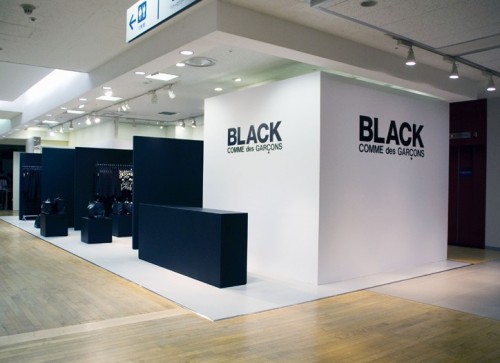 Tags: