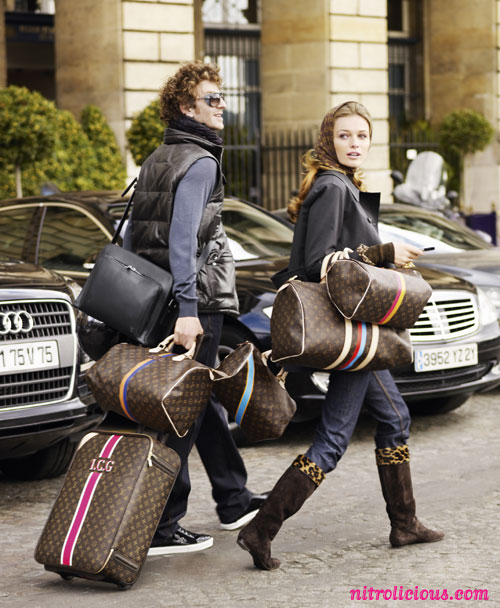 Photography: Louis Vuitton / Carlyne Cerf de Dudzeele
Louis Vuitton has always offered personalization services such as hot-stamping one's initials onto a wide selection of soft leather goods and accessories or hand-painting one's initials onto hard-sided luggage. Taking this one step further, Louis Vuitton is proposing a new way to personalize a monogram bag and really make it one's own.
Since 2008, Louis Vuitton proposes a new personalization concept: Mon Monogram. With Mon Monogram, it is possible to create and own a truly unique bag by personalizing one of two Louis Vuitton icons – the Speedy handbag and the Keepall travel bag and both of these in all sizes. From June 1st, 2009, this service will also be extended to the iconic Pégase 55 suitcase in both classic and business versions.
A set of two-tone initials of up to three letters, either vertical or diagonal stripes, or a combination of both initials and stripes can be chosen from a range of 17 different colors resulting in more than 200 million possible combinations per bag.
They can visualize exactly how their bag will look via an in-store computer simulation. Once their choice has been made their order is then sent directly to one of the Louis Vuitton workshops where their personalized unique Monogram bag is created and hand assembled. The fabrication of the Mon Monogram can take from six to eight weeks. Mon Monogram personalization is currently offered in around 100 Louis Vuitton flagship stores worldwide.
Fab, I wouldn't mind traveling around with these customize bags and luggages!
More pics after the jump…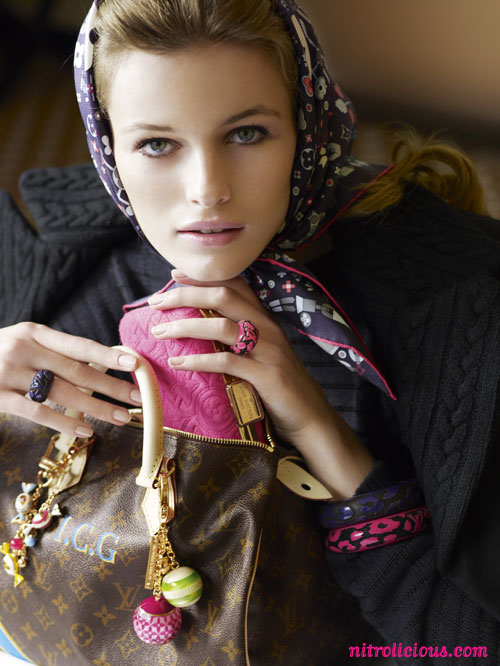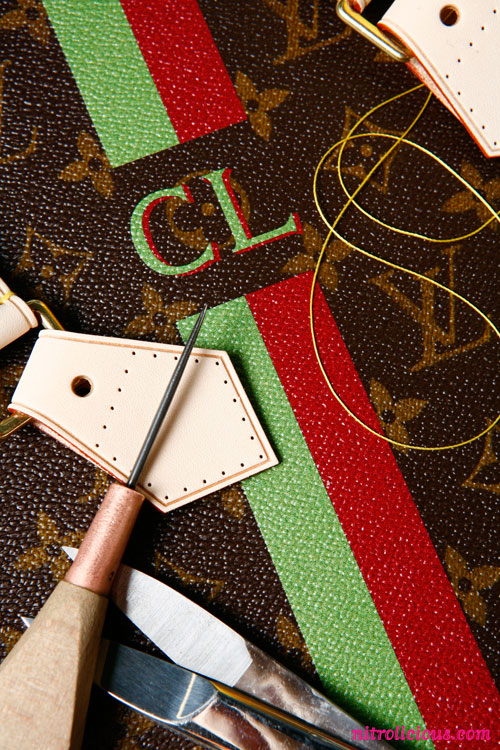 Photography: Louis Vuitton / Antoine Rozes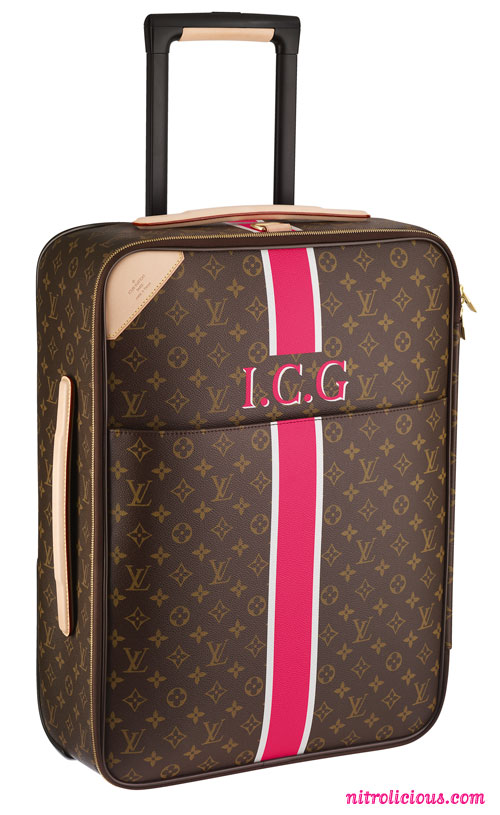 Pégase 55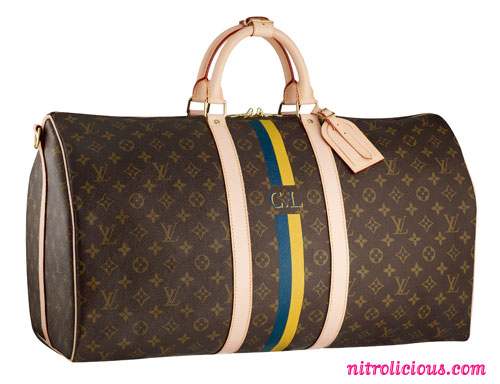 Keepall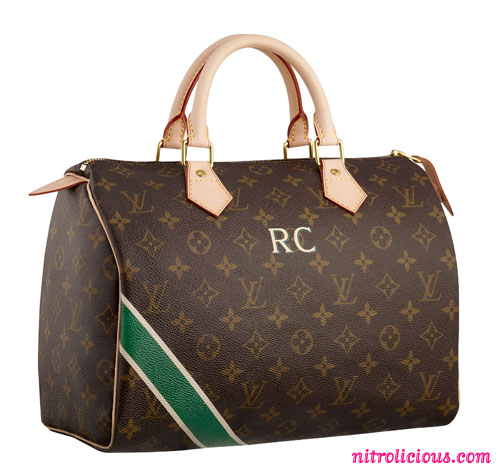 Speedy
Categories: handbags
Tags: