Fancy
Back in March, you were introduced to a new luxury footwear brand called Omelle, I've been lusting over their Spring/Summer 2009 collection since. But after previewing their Autumn/Winter 2009 collection, I can say I'm growing to like this brand more and more. Seems like they've found their signature heel as it is featured in their new collection as well. The stacked tusk-like heel with a metal top is called "PEG", it is pretty amazing- loves it. The new collection is inspired by "Favorite" things.
Nicole LaFave's background in knitwear design peeks through in the E Group, featuring knits incorporated into the shoes and the F Group explains her fascination with pockets. The G Group is inspired by LaFave's graphic design background and paper envelope obsession, and the H Group exposes a signature hex shape from the Spring/Summer 2009 collection. The color palette is an extension of the Spring/Summer 2009 approach. Interesting neutrals play with a variety of textiles and materials which include cabled knits, merino wool, felted fabric, lush bright patent, and rich suede and calf skins. The collection hits stores and online in late August to early September.
I'm quite in love with the "Fancy" ankle boot, the material and "paper envelope" fold is amazing. Also, loving the button-and-string envelope design on the shoes, I need a pair!
More pics after the jump…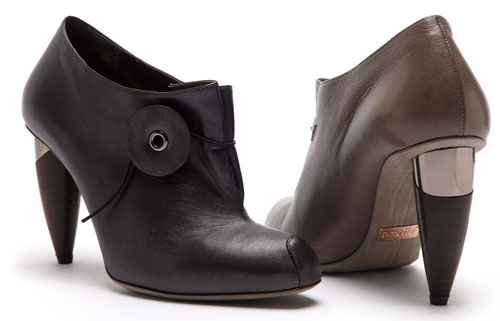 Gwendolyn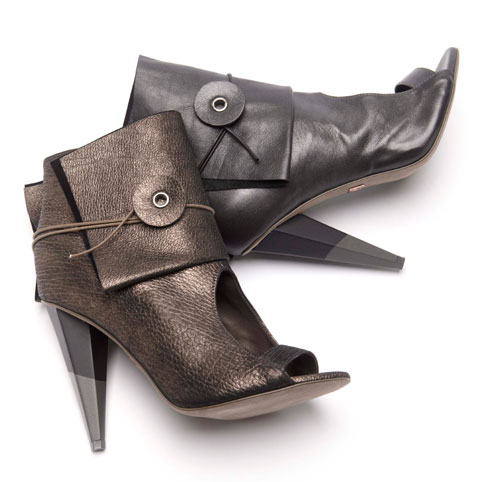 Gabriella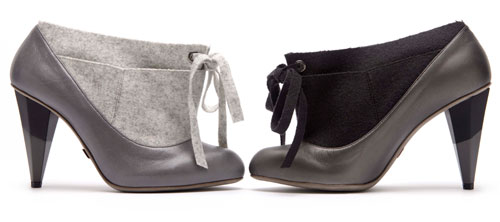 Fleur

Elaine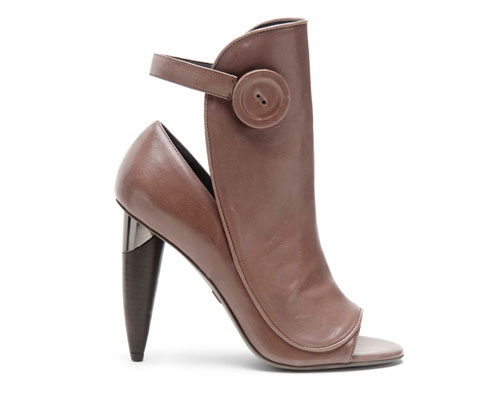 Eric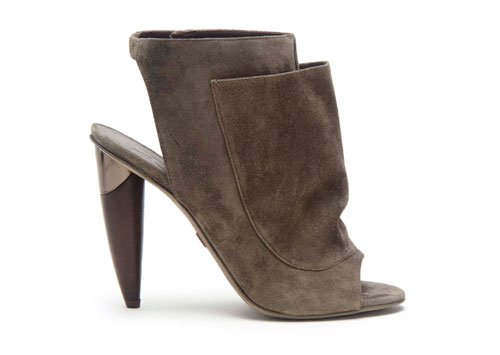 Fiori

Fiori

Fiona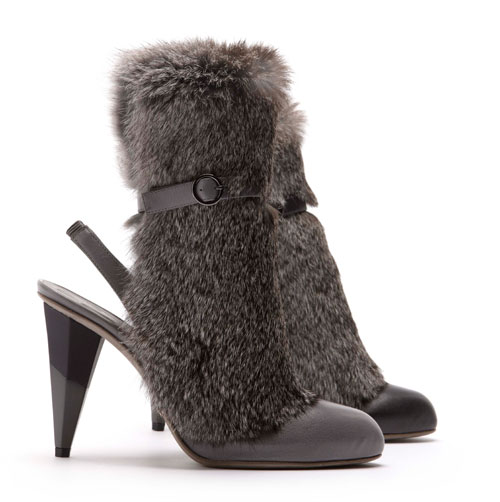 Holden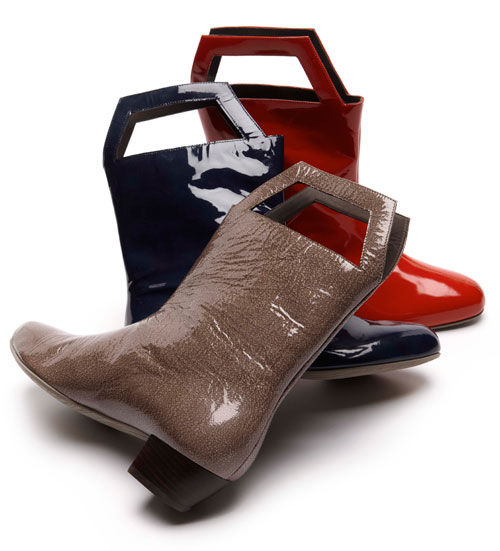 Honest

Heloise
More pics on the next page…
Categories: shoes
Tags: