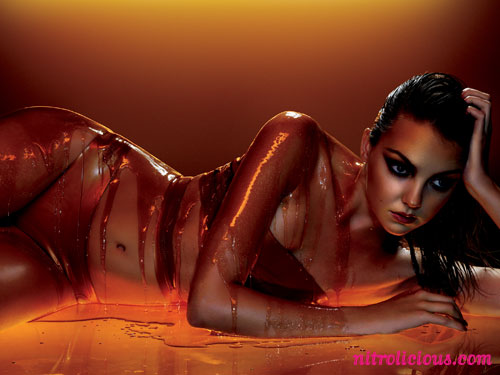 Introducing a new limited edition collection of face and body products from MAC, Naked Honey. Honey has long been known for nature's cure for healing and does a body good, the new products work to keep the bodies moist and selective products features a gorgeous honey-comb design. I'm loving it! The collection will be available at MAC stores and www.maccosmetics.com starting June 11, 2009.
Per the press release: Following the example of their fabled Queen, Cleopatra, Egyptians bathed in honey and milk. Queen Anne of England used it to silken her hair; from the Ancient Greeks to the Roman Empire, honey has never lost its regal, ever-amber lustre. We love the luxury of its sensual essence…but we also know that it's a highly efficient and wholesome humectant and healer. Introducing our limited edition Naked Honey collection – three aspects of golden warmth and sun-made sweetness for the body, layered with two decidedly different honeycomb-derived fragrances – celebrating the secret lives of Queen Bees. Complementary shades of High-Light Powder, Eye Shadow and Lipglass are all the buzz for summer.
More pics and info after the jump…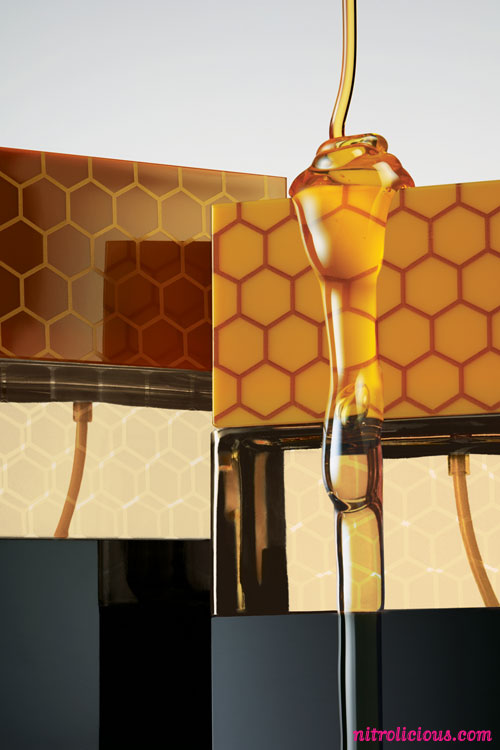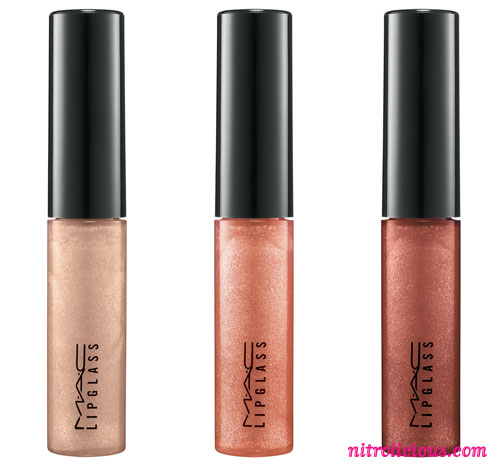 Lip Glass: Suggested Retail Price $14.00 U.S./$16.50 CDN
She's A Star – Light neutral gold
Queen Bee – Mid-tone apricot w/ multi-dimensional pearl
Buzz – Copper brown w/ multi-dimensional pearl


Eye Shadow: Suggested Retail Price $14.50 U.S./$17.00 CDN
Crème De Miel – Frosty light yell ow gold
Pollinator – Mid-tone warm reddened peach w/ pearl
Buckwheat – Dark copper brown w/ multi-dimensional pearl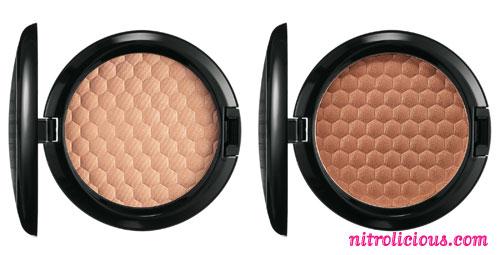 High-Light Powder: Suggested Retail Price $24.50 U.S./$29.50 CDN
A HIGH-LIGHT POWDER SPECIALLY CREATED FOR THE NAKED HONEY COLLECTION. FEATURES AN EMBOSSED HONEYCOMB PATTERN. SUPERFINE, IMPECCABLY PEARLIZED, IT CREATES SOFT HIGHLIGHTS ON CHEEK, BROW, SHOULDERS – ANYWHERE ON THE BODY .
Honey Light – A light peachy gold with shimmer
Golden Nectar – Muted golden tan with gold shimmer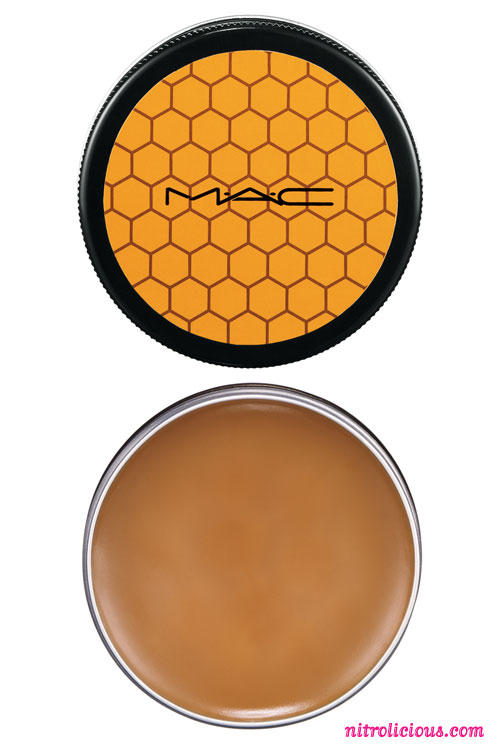 Naked Honey Skin Salve: Suggested Retail Price $18.50 U.S./$22.50
FORMULATED FROM HONEY, ORGANIC BEESWAX, SUNFLOWER OIL AND OTHER NATURAL INGREDIENTS, THIS RICH HONEY-SCENTED AND FLAVORED SALVE INSTANTLY MOISTURIZES AND HELPS RECONDITION DRY SKIN. MULTI-PURPOSE. USE EVERYWHERE.

Naked Honey Hand and Body Cream: Suggested Retail Price $22.50 U.S./$27.00 CDN
A SENSUOUS CREAM MADE FROM BIO-CONVERTED HONEY, SHEA BUTTER, AND VITAMINS C AND E DERIVATIVES. ABSORBS QUICKLY FOR SKIN-SOFTENING MOISTURE. CONDITIONS, NOURISHES, PROTECTS. USE ON ALL AREAS WHERE ULTRA -MOISTURE IS CALLED FOR.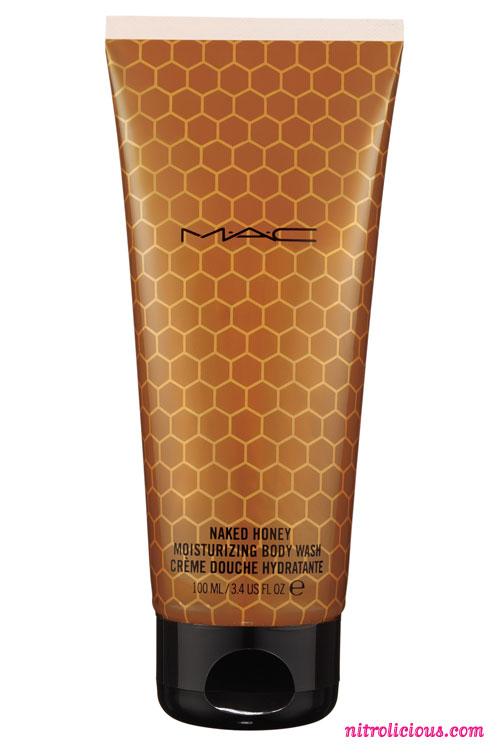 Naked Honey Body Wash: Suggested Retail Price $19.50 U.S./$23.50 CDN
FORMULATED FROM BIO-CONVERTED HONEY, THIS BODY WASH CLEANSES THE SKIN WHILE PROVIDING THE SOOTHING AND MOISTURIZING BENEFITS OF LAVENDER, NARCISSUS, JASMINE FLOWER AND BLUE AGAVE EXTRACTS. PROVIDES A SENSUAL, CALMING, CLEANSING EXPERIENCE.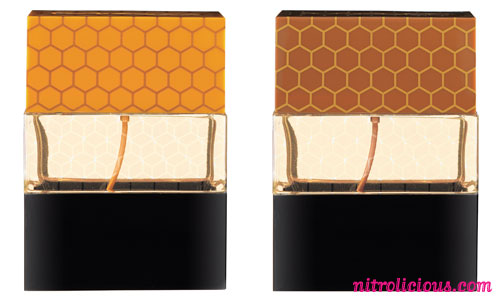 Fragrance: Suggested Retail Price: $22.50 U.S./$28.50 CDN
Creations: Naked Honey
AN AROMATIC JOURNEY THAT TRACES HONEY 'S FRAGRANT HEART BACK TO SUMMER'S SWEETEST BLOOMS. ENERGY STARTS TO BUZZ, SPIRITS SOAR , LIGHT FLORAL AND WOODSY NOTES FLOAT TOWARD AN ELECTRIC FINALE. SWEET AND SEXY ALL THE WAY.
Creations: Africanimal
A SCENT THAT STARTS WITH A HONEY-NESS THAT 'S SEDUCTIVE AND GIVEN ITS DASH OF PEPPER, NOT WITHOUT SPICE. ADD A DARK KISS OF BERGAMOT AND WOOD, AND AN AROMATIC ORGY BREAKS OUT TO CREATE A SCENT THAT'S ALL-HONEY, BUT FAR FROM SWEET.
Categories: beauty
Tags: