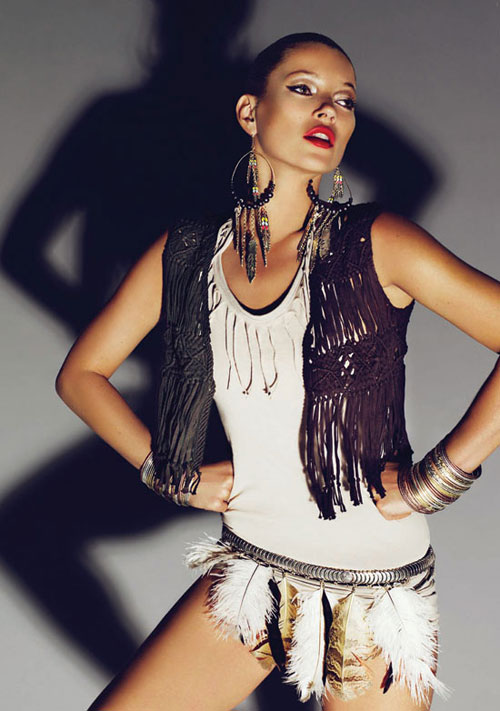 Photos courtesy of Topshop
Last week we posted a sneak peek of the Kate Moss Topshop High Summer 2009 Collection shots featuring Kate Moss herself, now let's check out the product pics. There are 83 products to flip through and find a piece that suits you, the summer collection can be dressed up or dressed down and you can find something for day into evening.
This summer collection features a lot of prints and is based around three main points: 'Blue Leopard', 'Coral Zebra' and 'Swirl'. Appearing on chiffons and cottons, they enliven the dresses, camisoles, swimwear and scarves. Kate's signature florals remain, but the playful ditsies have gone revealing a more mature design. Delicate sprigs make up Blush floral on a beautiful bias cut maxi dress in chiffon, whilst bold pink roses burst across the black background of a simple cotton sundress. Maxi dresses are the main focus, the collection takes inspiration from Kate's summer travels, clothes are rich in texture, heavily embellished and exotic-looking. Aside from apparel there will are a few sandals, tan leather gladiator sandals and smart flip-flops with printed chiffon ankle ties. The collection launches online tomorow, May 21st and will be in the New York store on Monday, May 25th.
> Kate Moss Topshop Summer Frocks
Lots of pics after the jump…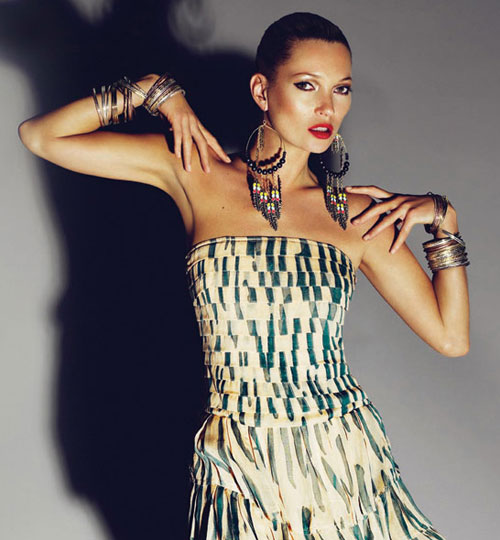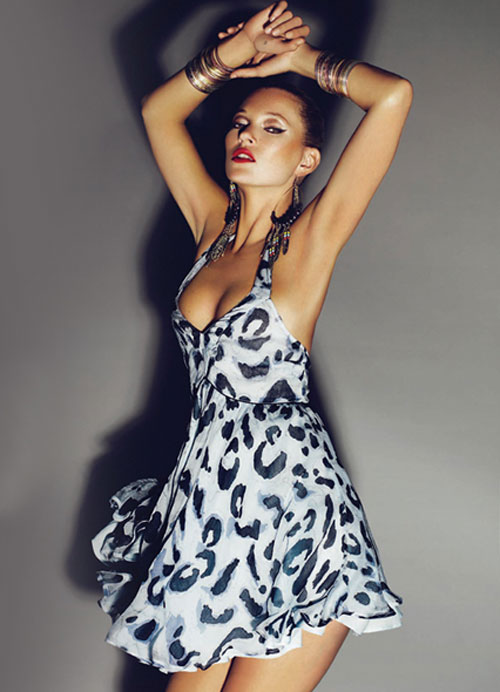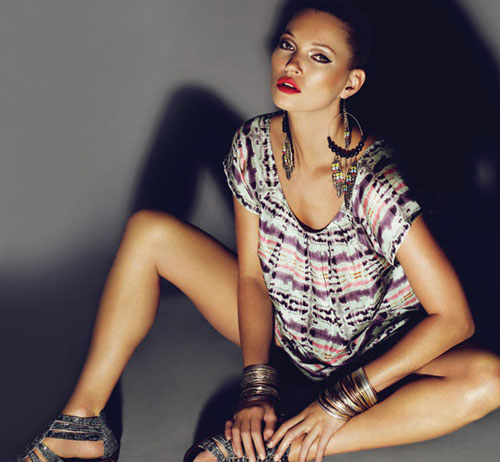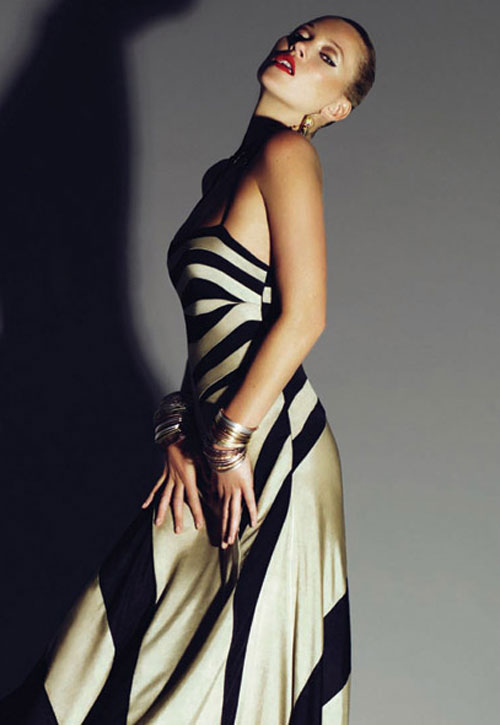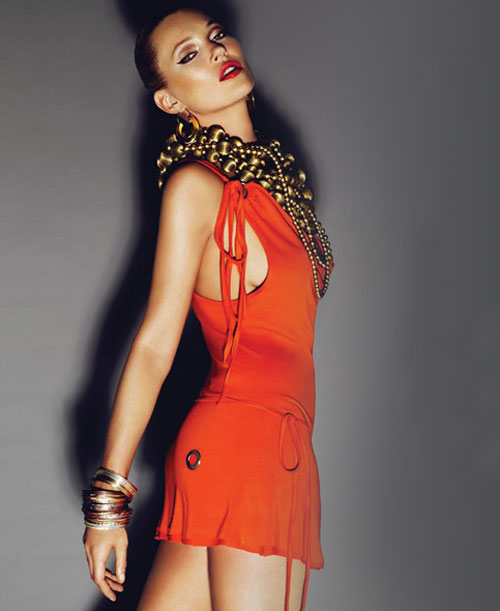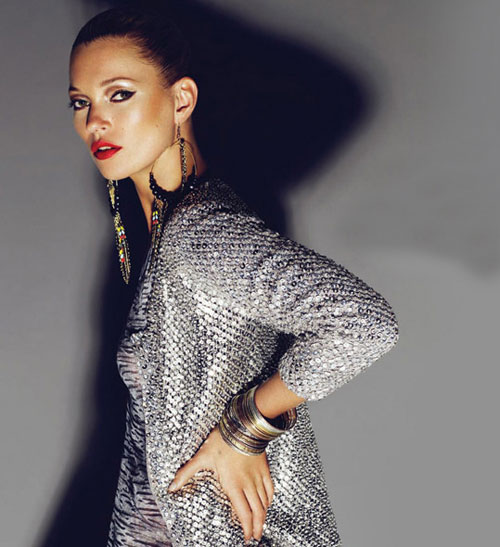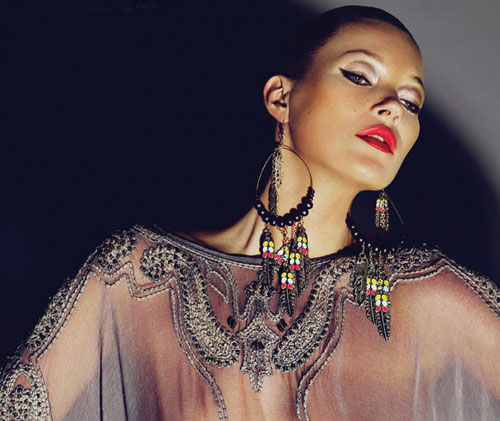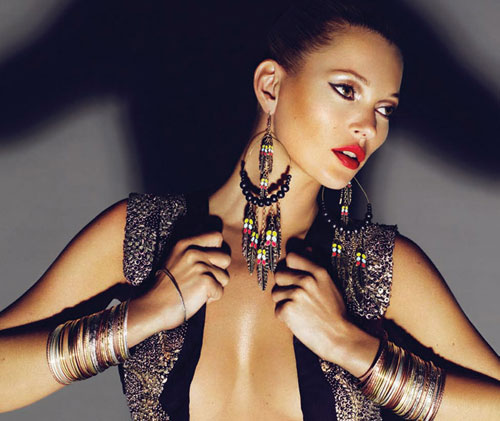 More product photos on the next page…
Categories: celebrities fashion jewelry/accessories shoes
Tags: